Hollywood Movie Review - Solo: A Star Wars Story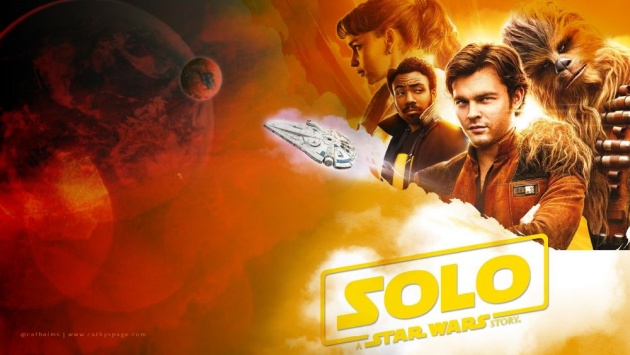 Image Credit: stmed.net
✔ Introduction




Hello Friends, I hope you are doing fine and are having a good time on bitlanders. Today I have come up again with my another new blog with the title of "Hollywood Movie Review - Solo: A Star Wars Story". This blog is about a newly released Hollywood movie "Solo: A Star Wars Story". This movie is based on famous Star Wars film series. Previously, one movie had been made with the same central idea with the title of Rogue One which was released in 2016. Therefore, this movie "Solo: A Star Wars Story" is a sequel to that previous movie. The story of this movie revolves around the main character of the movie Star Wars which is Han Solo, and in this movie, Han is taking on new challenges and is making efforts to leave a planet which is hostile in nature. The movie was directed by Ron Howard and was produced by Kathleen Kennedy under the Production House of Lucasfilm Ltd.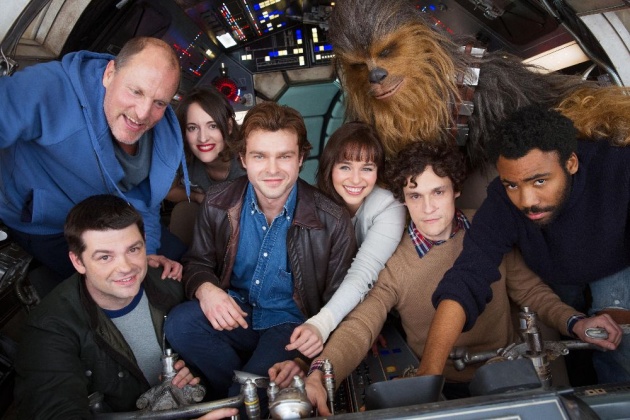 Image Credit: stmed.net
The movie "Solo: A Star Wars Story" was released on May 25, 2018 under the distribution banner of Walt Disney Studios. Some details of cast of this movie is as under:
✤ Alden Ehrenreich as Han Solo
✤ Emilia Clarke as Qi'ra
✤ Woody Harrelson as Tobias Beckett
✤ Thandie Newton as Beckett's wife
✤ Phoebe Waller-Bridge as L3-37
✤ Donald Glover as Lando Calrissian
✤ Joonas Suotamo as Chewbacca
✤ Paul Bettany as Dryden Vos
✤ Erin Kellyman as Enfys Nest
The Han Solo "origin" feature, Solo: A Star Wars Story, is smoothly directed by the reliable Hollywood hand Ron Howard and smoothly written by Lawrence Kasdan (who co-wrote, among many other things, the best of all the Star Wars movies, The Empire Strikes Back) and his son, Jonathan. Whatever the upheavals behind the scenes, what's onscreen is just that — smooth. The movie is a good old-fashioned linear piece of storytelling, different in kind from the disjointed, multi-narrative spectacles of which Disney has made a specialty.
Movie Review Extracts From: www.vulture.com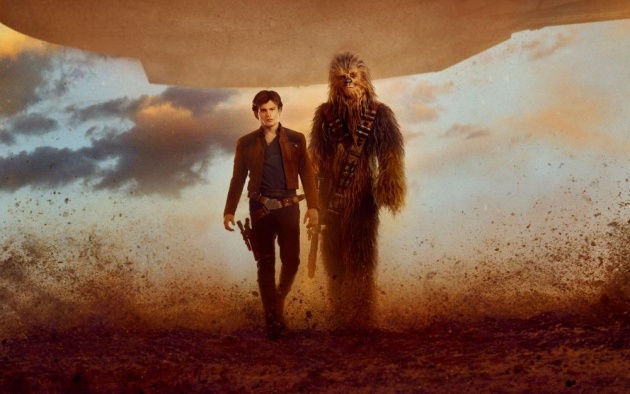 Image Credit: stmed.net
Video Credit: Star Wars via Youtube.com
✔ Plot Of The Movie
The movie begins on a planet Corellia where there is an unfriendly environment for the people living on it. Two main characters of the movie i.e. Han and Qi'ra who are in a amorous relationship with each other try to escape on a kind of a little space ship known as landspeeder. Their aim is to leave the planet Corellia as soon as possible without any harm whatsoever. For this purpose, Han has managed to get hold of a liquid fuel which is very costly and important on the planet Corellia and is known as Coaxium. In order to execute his plan, Han meets a Corellia's military officer and tries to bribe him with Coaxium for a safer exit by having a meaningful transportation means which will take them away from Corellia. However, the plan fails as before execution of the plan, Qi'ra gets caught and captivated by the enemies. Now, Han does not have any other chance but to leave the place and come back with a new plan to save Qi'ra.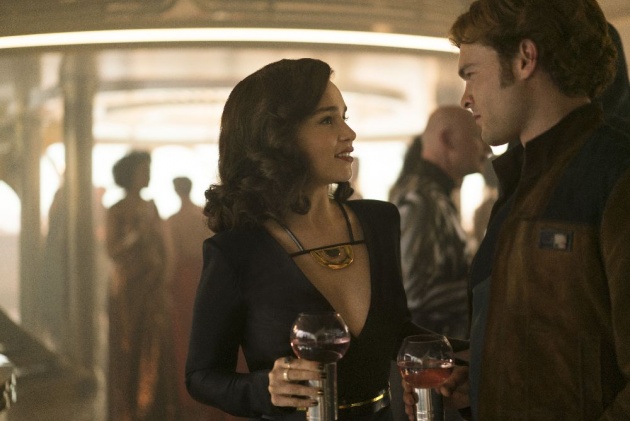 Image Credit: stmed.net
Han soon joins the Corellia's Navy as a Cadet-Pilot and there he gets the name "Solo" in addition to his first name Han. However, Han Solo is soon expelled from there and he meets Tobias Beckett. Having known the background of Tobias Beckett, Han Solo tries to urge him to help him, however, Tobias Beckett resists and as a result, Han Solo is thrown into a pit for the Beast Chewbacca. However, Han Solo manages to befriend with Chewbacca. Later, with the help of Tobias Beckett who agrees to help Han Solo, they try to take over a shipment of coaxium, however, their effort fails as they are attacked by the enemy and as a result, Tobias Beckett's wife dies in the encounter. They make another plan to steal coaxium meant for the evil character Dryden Vos. When they visit the place, Han Solo finds Qi'ra and is very happy to see her. However, Qi'ra informs Han Solo that she has joined Dryden Vos's army. Han Solo designs a plan to steal coaxium with the help of Qi'ra from the Kessel Universe.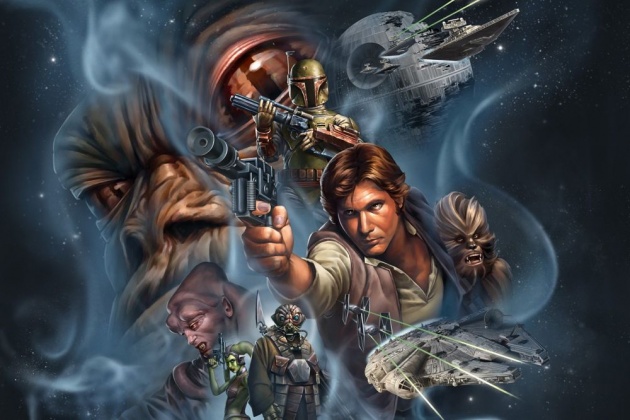 Image Credit: stmed.net
The team led by Han Solo meets Lando Calrissian who agrees to help Han Solo on a condition that he will have a hefty share from the profit in the end. When the team reaches Kessel, they make their effort and manages to get hold of coaxium. In the process, Lando Calrissian gets injured, thereafter, Han Solo takes on the pilot's job and manages to escape to another planet where they make the coaxium ready for use. Enfys Nest reaches the planet after Han Solo and befriends with Han Solo; however, he is playing double game and Han Solo knows it because he had been briefed by Tobias Beckett. Meantime, Qi'ra manages to eradicate Dryden Vos and Han Solo comes to know about Tobias Beckett's enmity, therefore he fights with Tobias which results in Tobias Beckett's death. In the ending scenes, Enfys Nest helps Han Solo with his own ship in which he can escape safely and quickly.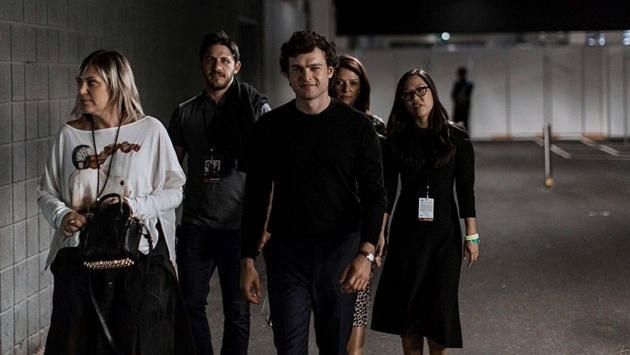 Image Credit: stmed.net
Video Credit: TRAILER CITY via Youtube.com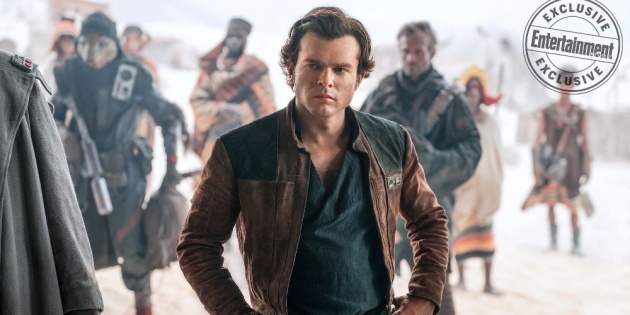 Image Credit: stmed.net
✿ Here is Querlo Chat for you. Isn't it fun to chat with a Chatbot ?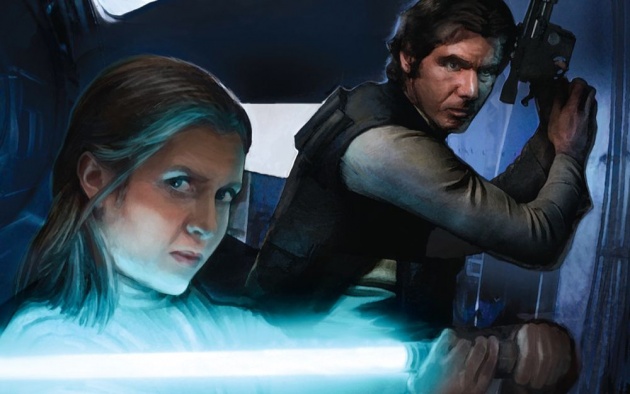 Image Credit: stmed.net
✔ My Movie Review - Conclusion
The movie Solo: A Star Wars Story has maintained the standards of Star Wars film series. The movie has awesome visual effects, screenplay and the amicable use of modern technology. The film has all the action which is required for such movies. The pace of the filming sequences was very good and all the characters played their roles very well. On the whole, the movie is very entertaining as well as informative because the viewers came to know about new scientific inventions which may soon become a reality such as flying cars like the ship "landspeeder" that ran through the Corellia planet and other planets in the movie. The same is possible on earth and now it is only a matter of time.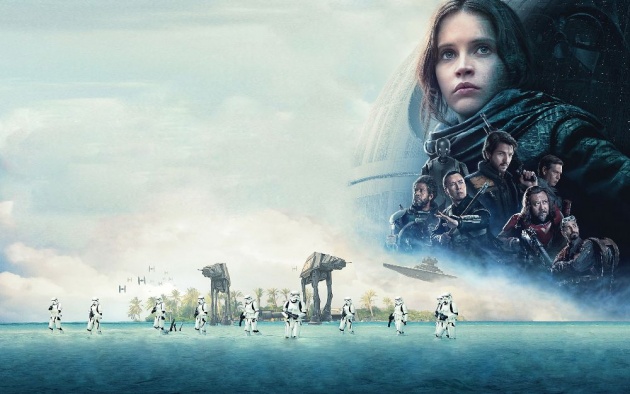 Image Credit: stmed.net
✿✸✔✤✪ - - - - - - - - - - - - - - - ✿✸✔✤✪ - - - - - - - - - - - - - - - ✿✸✔✤✪ - - - - - - - - - - - - - - ✿✸✔✤✪

Thanks for Reading. This Blog was written by Rafaquat Noman (a Resident of Saudi Arabia and a Traveler) for bitlanders.
✿✸✔✤✪ - - - - - - - - - - - - - - - ✿✸✔✤✪ - - - - - - - - - - - - - - - ✿✸✔✤✪ - - - - - - - - - - - - - - ✿✸✔✤✪