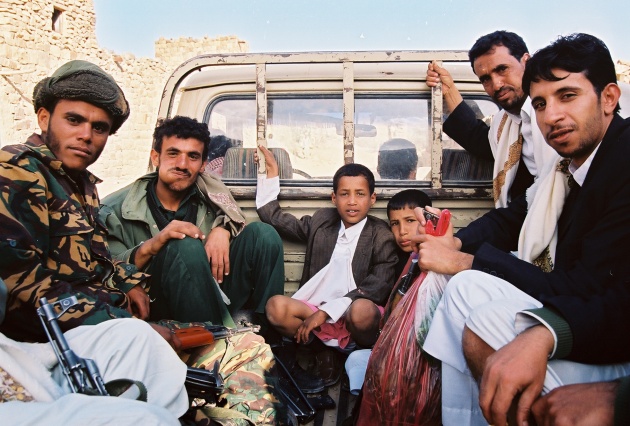 In my life I've been fortunate to visit 45 countries. Whether I was there for 2 months or just a couple of days, they all have left an impression in me. A few of them, however, have left more than just a mark in my life, and I can safely say that I was a different man after I left them. They enriched my spirit, and made me a better person. Yemen is one of them.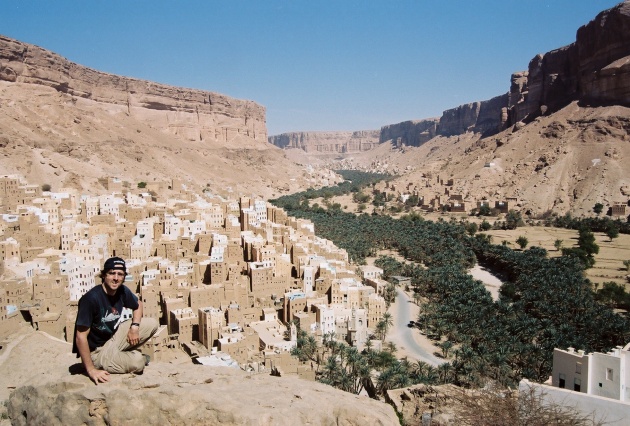 Many people have never heard of Yemen, and most of those who have don't even know how to locate it on a map. Saying that this country is off the radar is an understatement, with only sporadic individual travelers and mass tourism completely absent. It's a pity, because if I had to rank all the countries I've visited Yemen would take the first spot. No jokes or doubts about it. Here's why.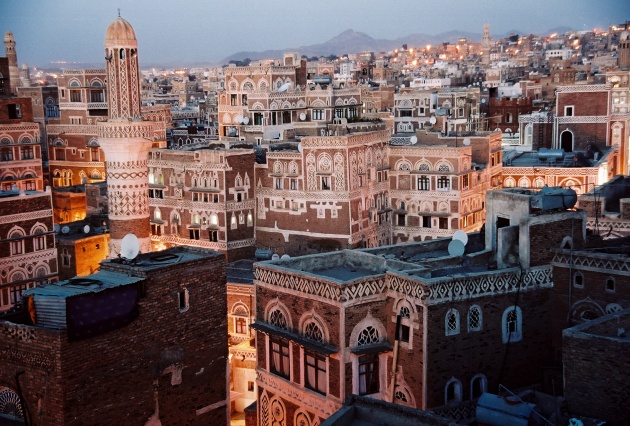 Yemen is the birthplace of the oldest skyscrapers in the history of mankind. Erected by using just mud bricks, these buildings have been standing for centuries, resisting the attack of the inclement weather. Because of their development in height, they're also called "tower houses", and they're truly a beauty. I've seen them inside and out, because most "funduqs" - accommodation for travelers - are housed in these buildings. Steep steps lead you to rooms located on different floors, with low ceilings, windows opening just above the floor, and a thick rug to sleep on. These structures change color at different times of the day, and are particularly spectacular at sunset. UNESCO-protected Shibam and the old city of Sana'a - the stunning capital - display an overwhelming wealth of these marvels.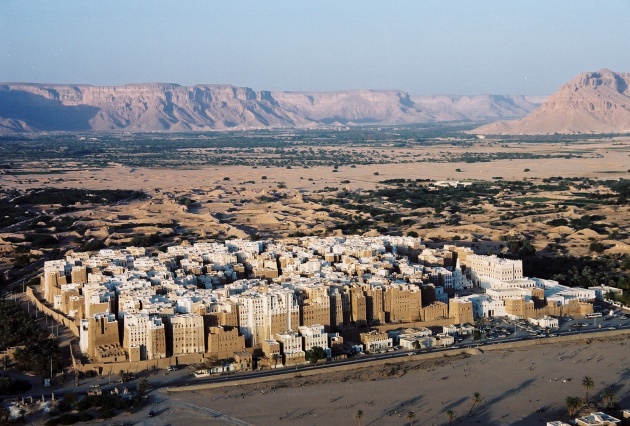 The variety of Yemen's architecture doesn't end with its buildings, and there are much more jaw-dropping masterpieces in this country to be appreciated. I will never forget my journey to the tumultuous north, where I had the opportunity to cross the Shahara Bridge, a wonderful structure challenging gravity and time. I still have chills thinking about it.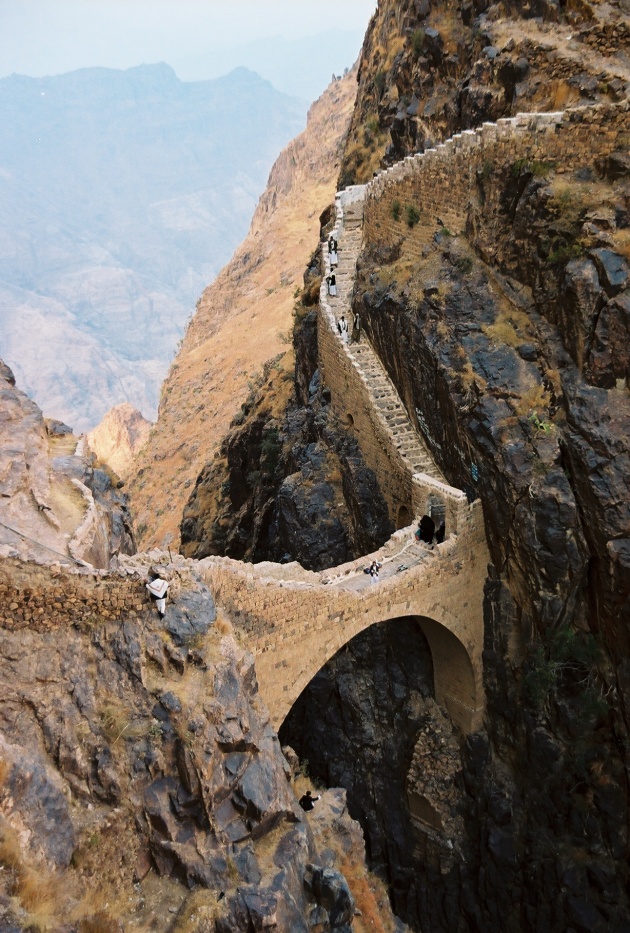 Yemen is also blessed with natural beauties that go beyond any traveler's comprehension. Canyons, deserts, mountains, an untouched coastline and the exotic island of Socotra are just a few examples of the amazing variety of Yemen's landscape. Hiking in the Haraz Mountains was so special I always bring this place up when comparing trekking locations. When I visited this area, I was fortunate to do it "the old way", moving from village to village and overnighting in homestays. It's here that I got the chance to spend quality time with local Yemenis, learning more about their beautiful culture and rich traditions. Hospitality takes on a different meaning there, and a simple cup of tea can go a long way. The trek lead to isolated areas of the mountain chain, with no electricity or running water. Yet, the conditions of living seemed perfectly fine. It truly felt like time had stopped there. In every place I crossed there was somebody who would invite me to his sancta sanctorum and have some tea; then they would invite me for dinner and spend the night. Declining their invitations was often difficult, as traditional Yemenis tend to consider any refusal as an insult.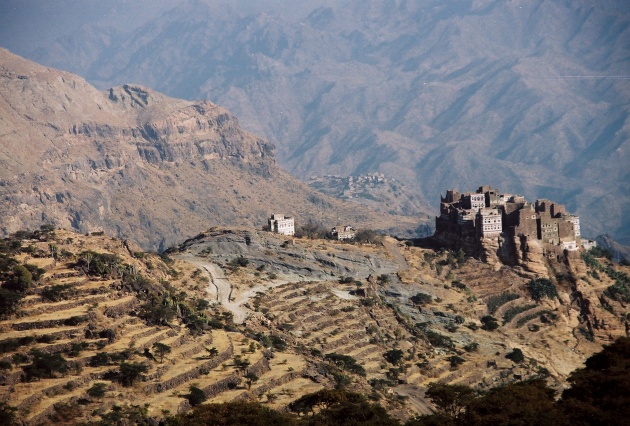 A part from its physical beauties, what I brought back from Yemen was an unspoiled sense of human kindness and generosity, mixed with healthy curiosity and a lively sense of humor. When I had to say goodbye to my loyal guide, tears were streaming down our faces, as we knew we would hardy be able to meet again.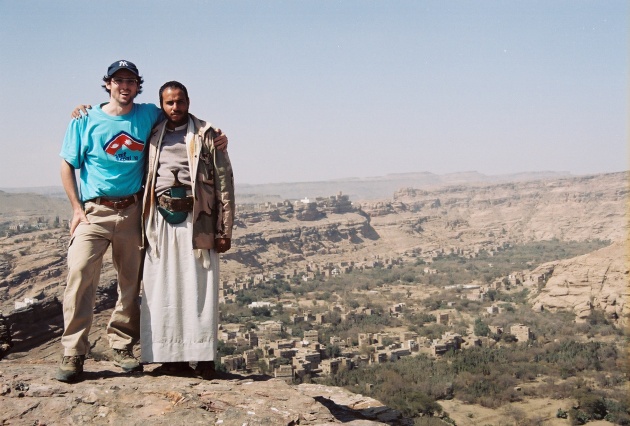 I was in Yemen during a time in which the tribal groups of the north had reached a peaceful agreement with the government. Even though there was still the fear - or thrill - of the unknown, I was able to travel around the country safely. Unfortunately, this didn't last long. Two weeks after my return, a convoy of Belgian tourists was attacked by al-Qaeda affiliated militants. Nobody was spared, including 2 Yemeni guides. This happened on the very same road I'd driven through with my guide. After this episode, the situation in Yemen degenerated, with more and more Islamic extremists setting up training camps all over the border regions of the country. Recently, even Sana'a - which has always been a safe heaven for Western residents - has been object of bombings. As if the circumstances weren't serious enough, domestic civil uprisings started in 2011 following the wave of the Arab Spring, making the situation more complex than ever. Last month al-Qaeda militants tried to assassinate Prime Minister Mohammed Salem Basindwa, and 40 Yemeni soldiers were killed in 2 car bombings just this past week.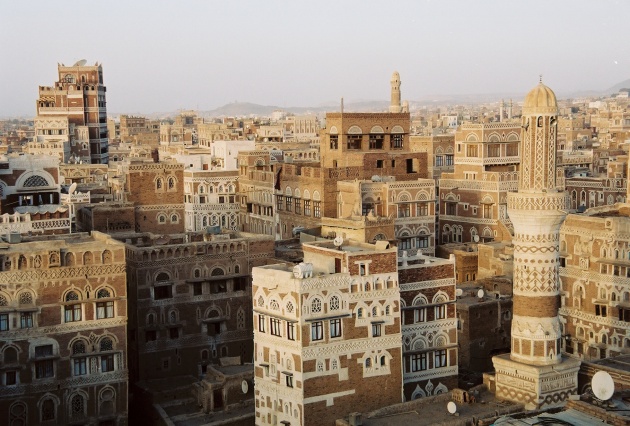 I can't stand watching the news and witnessing this country falling into an indiscriminate and uncontrollable chaos. All Yemenis want is peace, and instead they're being targeted by a ruthless group of terrorists. For as long as this situation persists, political and economic progress will remain only abstract concepts, and all the reforms that need to be implemented for a dynamic development of this country will be halted.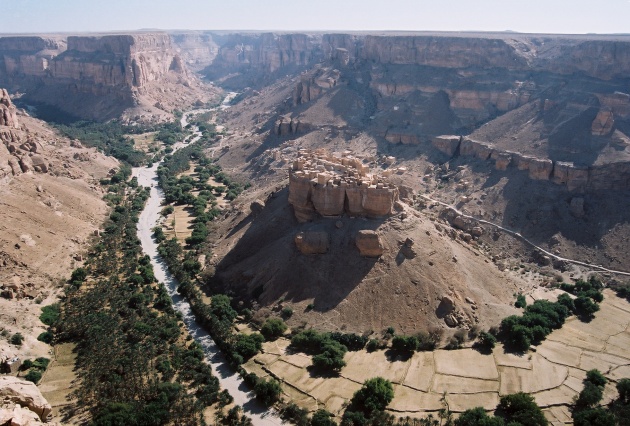 Please, join me on a social media campaign to support the Yemeni people and their thirst for peace. Let's use our social media network strategies to increase public awareness about this incredible country and its people. Let's write more social media blogs to facilitate an immediate interruption of every hostility, and find a peaceful solution to the conflict. Let's talk about this amazing country, its people, and the criminals who are trying to ruin it. Let's do it now. Who's with me?
Giacomo Cresti
Senior Editor Annex Press, Film Annex
http://www.filmannex.com/webtv/giacomo
follow me @giacomocresti76
subscribe to my page! :-)