Design your blog
Create a beautiful blog that fits your style. Choose from easy-to-use templates with flexible layouts and hundreds of background images, or edit your blog's CSS and HTML to create something entirely unique. If you're using your blog for a brand or business, you can create a custom domain that's easy for people to find and follow.
Grow your audience
Share your story with more of the people you care about. Blogger connects seamlessly with Google+, helping you reach new readers and participate in the conversations your posts inspire. Use Google+ Comments to see what people are saying about your blog on Google+, Google+ Communities to find others who share your passion and Hangouts to interact with your top fans face to face.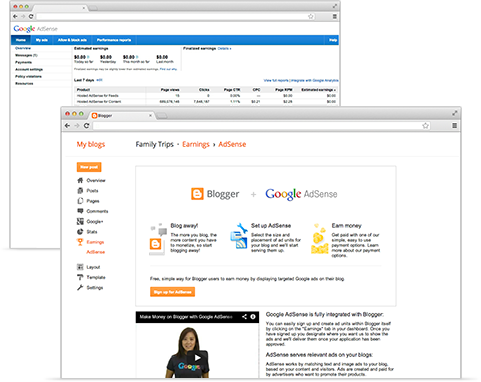 Earn money
Let your passion work for you by taking advantage of Blogger's income-generating tools. Show ads relevant to your users and earn money with Google AdSense. It's integrated into your account and has easy-to-use controls, so you can choose where your ads go and what they look like.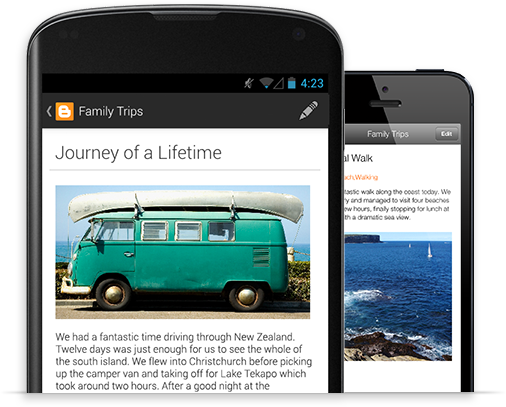 Post from anywhere
Reach readers around the world from wherever you are, however you choose to reach them. Blogger is available in 60 languages and in countries across the globe. If you come up with an idea while you're on the go, use the Blogger iOS and Android apps to post it from your phone or tablet there and then.