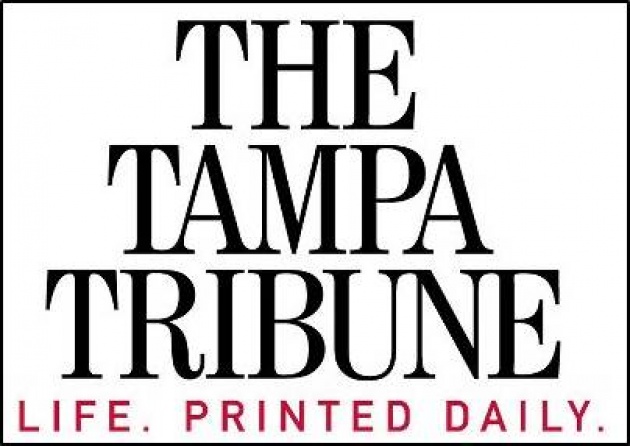 By Howard Altman | Tribune Staff 
Published in The Tampa Tribune, August 19, 2013
For Edward Zellem, a Navy captain working at U.S. Central Command, what started out as a notion has turned into a cottage industry. And next month, he finds out if he's won an award from the Military Writers Society of America, which "helps veterans, their families, and historians record history and the complexities of military life ― and encourages writing and other creative endeavors as therapy for the stresses of our special circumstances," according to the organization's website.
Zellem had learned the Dari language in Afghanistan as a member of the AfPak Hands program ― created in September 2009 to develop military and senior civilian experts specializing in the language, culture, processes and challenges of Afghanistan and Pakistan. During his time there, he began collecting traditional proverbs.
One of the things Zellem learned about Afghanistan — which has a rich history of colorful verbal communication, though 70 percent of the population can't read — is that proverbs speak volumes.
"Afghans use proverbs all the time to make their point," says Zellem. "Being able to speak in creative ways is really prized. Traditional poetry and elegant turn of phrase goes back thousands of years, to ancient Persia."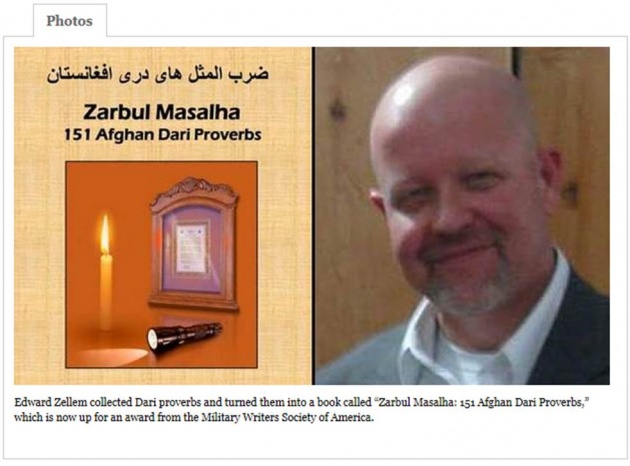 Zellem eventually turned them into a book called "Zarbul Masalha: 151 Afghan Dari Proverbs," which is now up for an award from the Military Writers Society of America.
"It is a great honor for them to even consider it," says Zellem, a former University of Virginia offensive lineman who turned world traveler before joining the Navy. "I looked at the other books and some look pretty good."
Zarbul Masalha has taken on a life of its own.
Initially distributed thanks to a State Department grant, the book has now been published in German and French. And a high school student in Virginia, along with her father, who is in the foreign service, just finished translating the proverbs into Russian. That book was published last week.
Now people are working on a Polish version. And a Dutch version. And a Hebrew version too.
And, because the book has been such a hit in Afghanistan, he is working on a version in that nation's other major language, Pashtu.
But not alone.
Zellem is turning to crowd-sourcing, reaching out through social media to gather Pashtu proverbs, and will produce another book "once I hit 151 good ones.
As with Zarbul Masalha, Zellem has lined up Afghan kids to illustrate his new book, which he hopes to publish by the end of the year.
As popular as the book has become, Zellem's foray into Afghan pop culture is not limited to the printed page. Zellem will be a presenter at the Rumi Awards in Las Vegas in October, a gala event billed as the Afghan Emmys. Zellem, who has conducted several interviews with Afghan media stars, said he thinks he will be the only non-Afghan presenter.
Zarbul Masalha is a finalist for the Military Writers Society of America's 2013 Best Book awards (Reference category).  Gold medals will be announced Sept. 28 at the organization's annual conference, held this year in Dayton, Ohio.
@haltman
-----
Reprinted with permission from The Tampa Tribune