Hello everybody!
Welcome to another iOS game review!
TODAY I WILL REVIEW: iButtons!


So... This app is made by Crema Games and it makes a lot of funny sounds!
It's so great... It have a lot of buttons.
Let's see some screenshots: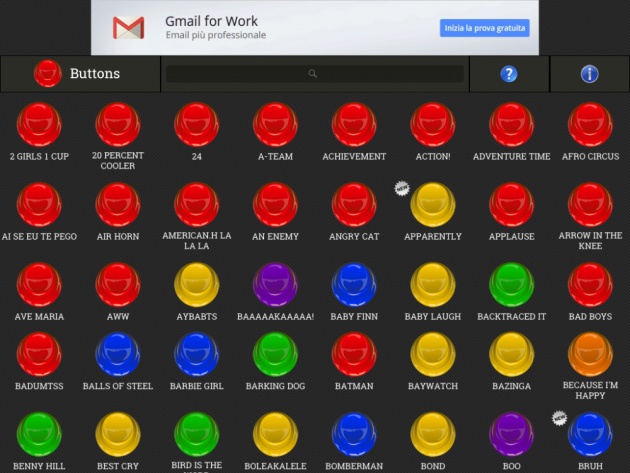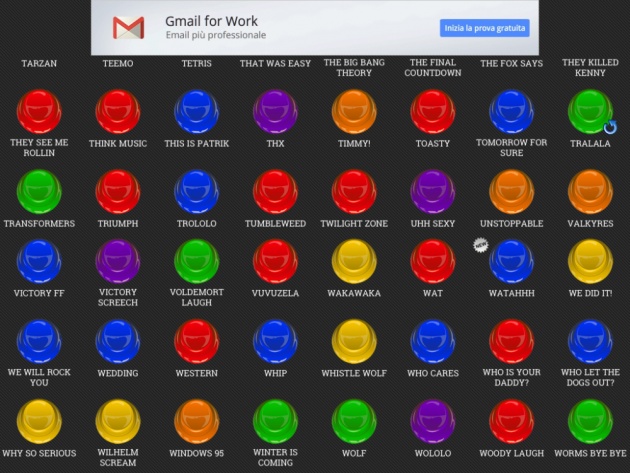 As you can see there are a lot of popular sounds taken from internet :)
You can rename your buttons, you can hide a button, put a button on your favorites, change color of the button, repeat a sound...
YOU CAN PUT A SOUND AS RINGTONE TOO!!!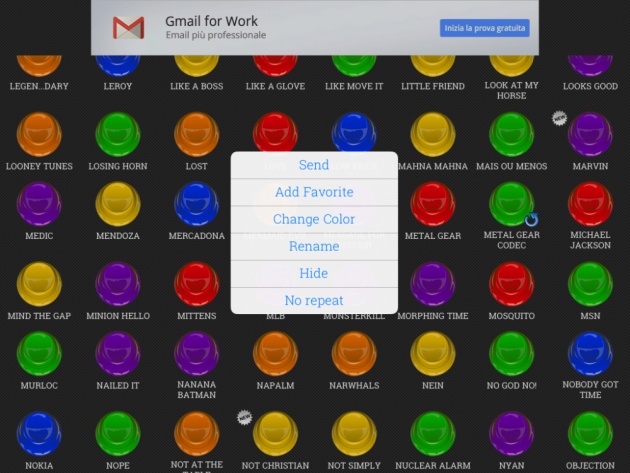 This app is easy to use and it is awesome.
I always use this app.
I like it so much.
8/10 (Functionality is only one and Crema Games makes this app perfectly)
Enjoy this app!!
-Psycho