Hello Friends..
Today i just want to ask from you about dreams. Every one know that often in night when we go to sleep often come dreams to us, so we share that dream with friends or with family members.
Some times dreams are according to our wish and we feel happy on that while some times they are bad and totally opposite to our wish.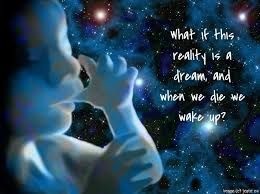 So what are dreams.>? Are you believe on this.>? Does it has a role or impact on our real life or it is just a fraud .?
I do not understand personally and hence want to make a blog in question form so my friends may help me what is this and what we should expect in our daily life after dreams.?
so Friends any one who know about this must reply me so that we better understand its impact or daily life and then to share or not with others after that dream. As some times they can hurt us when it come to us opposite to our wish, man that is a bad dream and we take on heart that we will face problem in real life as we had a bad dream in night during sleep.
Dreams are successions of images, ideas, emotions, and sensations that occur involuntarily in the mind during certain stages of sleep.