Indian Movie Review - Secret Superstar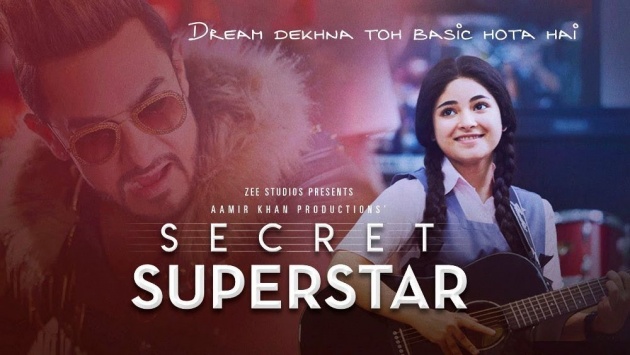 Image Credit: www.banglabuzz.news
✔ Introduction
Hello Dear Friends, I hope you are doing good and are having a good time on bitlanders. Today I am here with my another new blog with the title of "Indian Movie Review - Secret Superstar". In this blog, I shall review a new Bollywood Hit movie "Secret Superstar". This movie is about a girl who is passionate about her singing and wants to excel in a musical career. However, she belongs to a reserved Muslim family and her father is very strict and harsh on all the family members, therefore, she has to work hard and stay safe in order to pursue her dreams. This girl is just like any other teenage girl who have just got to know the world slowly and has so many dreams in her eyes to fulfill. In this age, all of the boys and girls have a new kind of energy and they want to do something new. This movie also pays tribute to the relationship of a mother who supports her daughter and encourages her to do whatever she wants to do. This mother is also having a hard time dealing with her husband who is often abusive and has no mercy on the family. This film has been directed by Advait Chandan (who is a new Director in the Bollywood Film Industry) and produced by Aamir Khan who is a famous Bollywood Star and a Producer.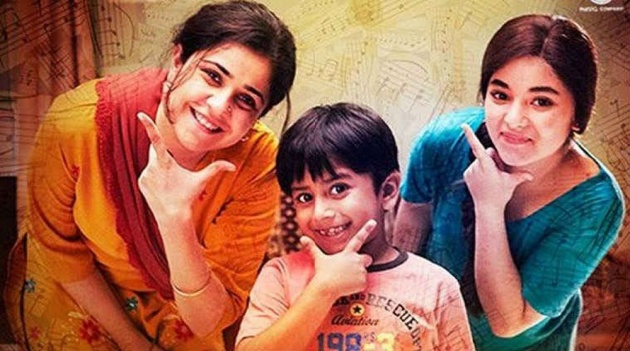 Image Credit: www.ibtimes.co.in
The movie "Secret Superstar" was released on October 19, 2017 under the distribution banner of Huaxia Film Distribution. The cast of this movie is not very huge, therefore, some details of cast is as under:
✤ Zaira Wasim as Insia Malik
✤ Meher Vij as Insia's mother
✤ Aamir Khan as Shakti Kumaarr
✤ Raj Arjun as Insia's father
✤ Mona Ambegaonkar as Sheena
✤ Kabir Sajid Shaikh as Insia's younger Brother Guddu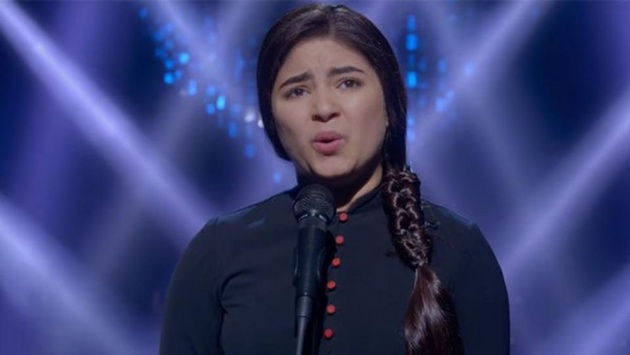 Image Credit: www.hindustantimes.com
Whether it is batting for the girl child or freeing a battered housewife from the shackles of a loveless marriage, the material at hand has been touched on earlier. But what makes 'Secret Superstar' stand out is the adventurous narrative that keeps you rooted and guessing. You can feel the frustration of the Malik household in which not just people, even emotions are trapped. When the protagonist breaks free, you find yourself simultaneously wiping your tears and doing a victory lap.
Information Source: timesofindia.indiatimes.com
Video Credit: Zee Studios via youtube.com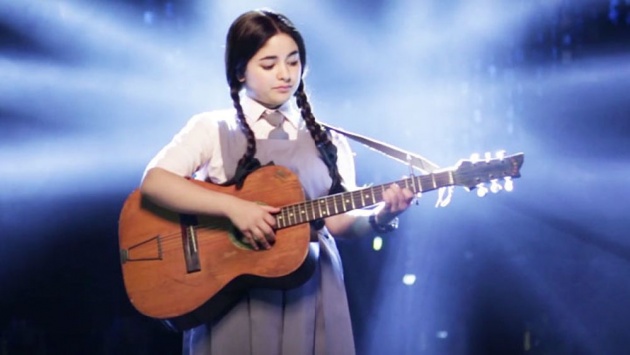 Image Credit: www.koimoi.com
✔ Plot Of The Movie

The film begins as Insia Malik is living in a lower middle class family in Indian City of Vadodara. She belongs to a Muslim family which consists of mother, father, herself and a younger brother Guddu. His father is a labor who does job in an outside city and visits home only once a week. Insia's father is quite an abusive father who likes to beat Insia's mother on petty issues and has a cruel attitude towards his children as well. Insia loves to sing and has a dream to become a leading singer on international level representing India. She can't express her wish to her father because of his awful treatment and only shares this with her mother. She has talent and her mother realizes it and provides her with a laptop to follow her passion and to know what is going around in the world. Insia is very happy that her mother understands her feelings and is very thankful to her. Insia knows that she can't appear on media or on social media because her father will kill her if he comes to know that Insia has presence on any kind of media. Therefore, she releases a song in a veil and appears on the internet.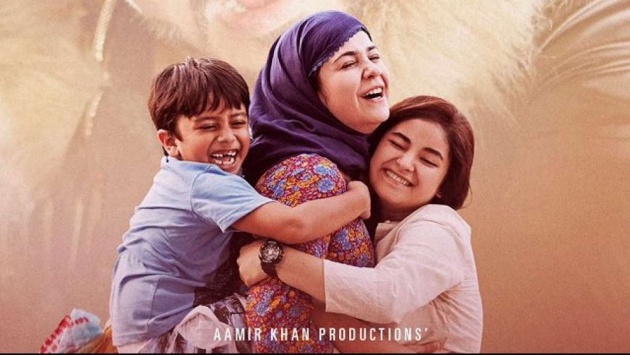 Image Credit: www.dnaindia.com
Insia's song under her cover name of "Secret Superstar" becomes an instant hit and is liked by many on the social media. She becomes a new music sensation in no time and gets the attention of a famous music star Shakti Kumar who understands and recognizes the talent of Insia and tries to contact her. When Insia comes to know that Shakti Kumar wants her to sing for her, she refuses because Shakti Kumar has a bad reputation as a rude and rebellion nature in the music industry. On one eventful day, her father breaks her guitar and punished her because Insia was unable to get higher score in her test at school. This hurts Insia badly and also when Insia's father comes to know that her mother bought Insia a Laptop after selling her necklace, then he gets infuriated and pressurizes Insia so much that she throws out the Laptop out of her house on her father's command. Her father also beats up her mother on this issue and thinks that Insia's mother is polluting the minds of children.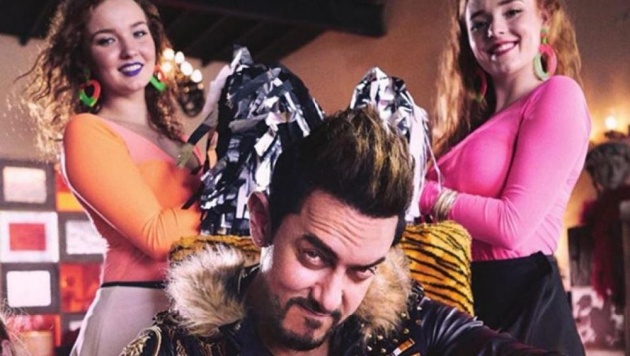 Image Credit: www.hindustantimes.com
Insia has a neighbor who is a boy and likes Insia, however, Insia does not show much interest and does not respond to him in the same manner, though she likes him a bit. Besides, Insia realizes the fact that she will have to take Shakti Kumar's help in order to pursue her dreams. Therefore, she contacts Shakti Kumar and goes to Mumbai to meet with him. Shakti Kumar encourages her to record a song in his studio which she does and it also becomes very Hit in the music industry. She sang her heart out and wanted to face the world with courage and determination. Later on, with the help of Shakti Kumar, Insia meets a lawyer for the purpose of divorce between her mother and her abusive father. The lawyer helps her and gives her some documents to proceed further with the case in Court. However, when she reaches back home, her mother refuses the plan of Insia and clarifies that she has no money and no place other than her father's house, therefore, she can't afford to file for divorce. Insia gets angry further with her father when during confrontation, she comes to know that her father did not want her to come into this world and wanted her mother to abort her when she was pregnant with Insia. However, Insia's mother loved her and always wanted to give birth to her and wanted her to come into this world, for which she showed great determination and patience.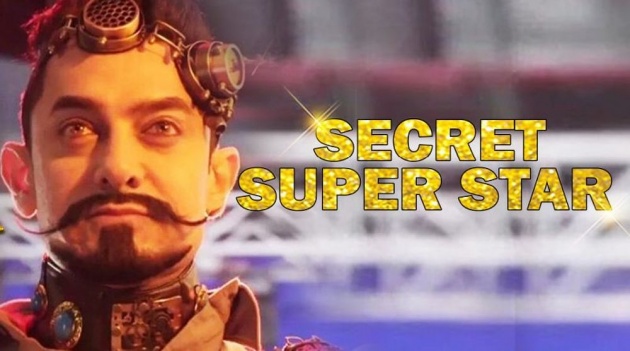 Image Credit: news.indianservers.com
Later on, her father informs the family that he has got a job abroad and wants to take the whole family with him. He also conveys that he has confirmed the marriage of Insia with one of his friend's son. The whole family has mixed to negative feelings as in the new place there will be no one to have interaction with and they shall have to face their father's attitude all alone. Nevertheless, at the airport when Insia's father comes to know that Insia has brought a guitar in her baggage, he gets angry again and confronts her along with her mother at which her mother also remonstrates and this altercation ends in her singing the divorce paper and leaving Insia's father at the airport and bringing her kids along. Subsequently, Insia appears at an award ceremony with her mother and she is called upon stage, where she reveals herself and thanks her fans and her mother in particular, for supporting her and then dedicates her success to her mother.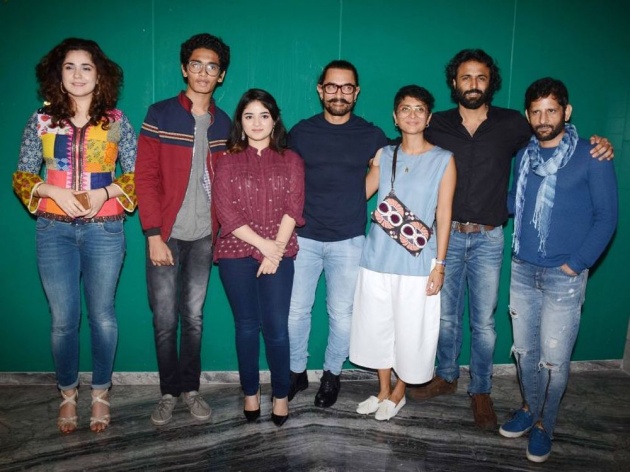 Image Credit: www.indiatvnews.com
Video Credit: Zee Music Company via youtube.com
✿ Here is

Querlo Chat

for you. Isn't it fun to chat with a Chatbot ?
✔ My Movie Review - Conclusion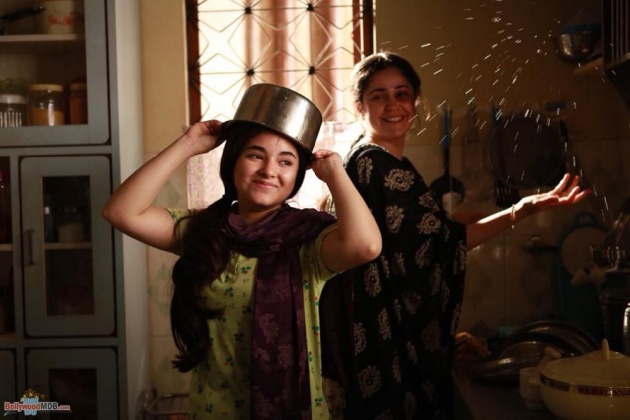 Image Credit: www.bollywoodmdb.com
The script of the movie Secret Superstar is all about making your dreams come true. The movie has a very good message for all youngsters out there that struggle and hard-work are the only keys to success. The film also throws light on the relationship of a mother who sacrifices her own needs and wishes for the sake of children and mothers make sure that their children get what they need and what they should have in their lives. The filming, visual effects and acting of all the team was very good in the movie. The Director and Producer have proved their mettle and created this masterpiece which is a huge Hit in Indian Film world. So far, the movie has earned a whopping US Dollar 144 Million against its meager budgeted cost of just US Dollar 2.2 Million which proves that Bollywood movie lovers have liked this movie very much. The movie has received positive reviews from the movie critics all over the world. I shall rate this movie 7 out of 10 stars and I shall recommend all movie lovers to watch this movie.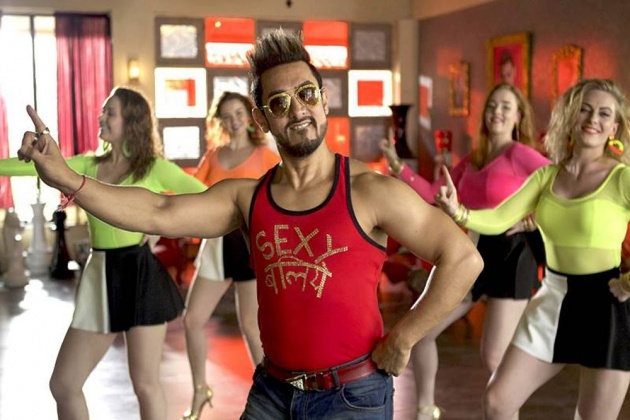 Image Credit: www.bollymoviereviewz.com
✿✸✔✤✪ - - - - - - - - - - - - - - - ✿✸✔✤✪ - - - - - - - - - - - - - - - ✿✸✔✤✪ - - - - - - - - - - - - - - ✿✸✔✤✪

Thanks for Reading. This Blog was written by Rafaquat Noman (a Resident of Saudi Arabia and a Traveler) for bitlanders.


DISCLAIMER: The contents of Blog above are that of the author and does not represent his company or agency. The sites, videos, and photos used in this Blog are for information purposes only and links are available for direct access. The author does not receive any monetary benefit from those companies or sites.
✿✸✔✤✪ - - - - - - - - - - - - - - - ✿✸✔✤✪ - - - - - - - - - - - - - - - ✿✸✔✤✪ - - - - - - - - - - - - - - ✿✸✔✤✪