Indian Movie Review - Yeh Dillagi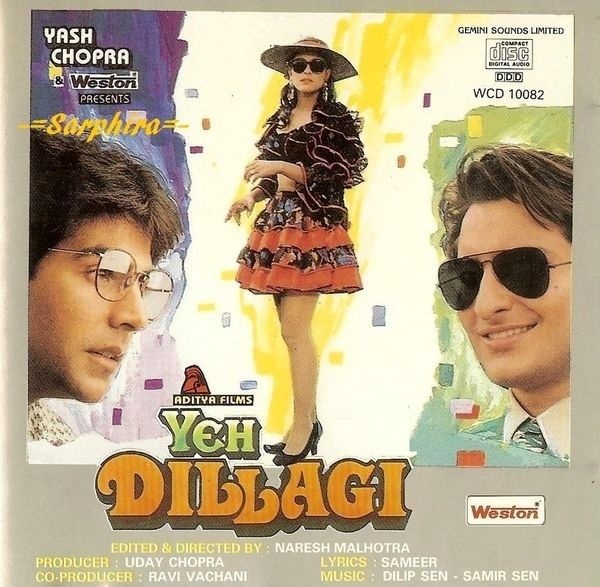 Image Credit: www.imdb.com
✔ Introduction

Hello Friends, I hope you are doing fine and are having a good time on bitlanders. Today I have come up again with my another blog with the title of "Indian Movie Review - Yeh Dillagi". Friends, this blog is about a hit Indian movie "Yeh Dillagi". The story of this movie revolves around two heroes who have different priorities in their lives. One is a happy go lucky kind of guy and has too many girlfriends etc. The other one is a sober person who does what is right and is always thinking about bringing good name to his family in the society. The heroine in the movie plays a vital role in the movie and brings the former one to correct path by giving him a valuable lesson in his life. This Romantic Comedy and Family Drama Genres movie was directed by Naresh Malhotra and the movie was produced by Yash Chopra. The screen play for the movie was written by a veteran Indian writer Sachin Bhowmick and the movie was produced under the supervision of Yash Raj Films, an Indian Film Distribution and Production Company.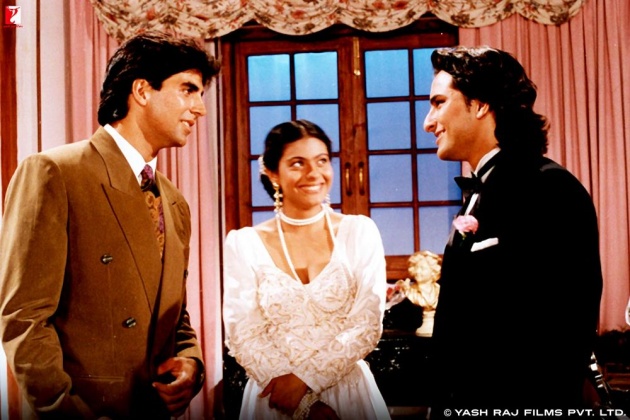 Image Credit: www.imdb.com
The movie "Yeh Dillagi" was released on May 6, 1994 under the distribution banner of Yash Raj Films. Some details of cast of this movie are as under:
✤ Akshay Kumar as Vijay Saigal
✤ Kajol as Sapna Bannerjee
✤ Saif Ali Khan as Vicky Saigal
✤ Reema Lagoo as Shanti Saigal
✤ Saeed Jaffrey as Bhanupratap Saigal
✤ Deven Verma as Gurdas Bannerjee
✤ Karisma Kapoor as Guest appearance
✤ Pankaj Udhas as Guest appearance
✤ Achyut Potdar as Dharampal
✤ Neena Softa as Sujata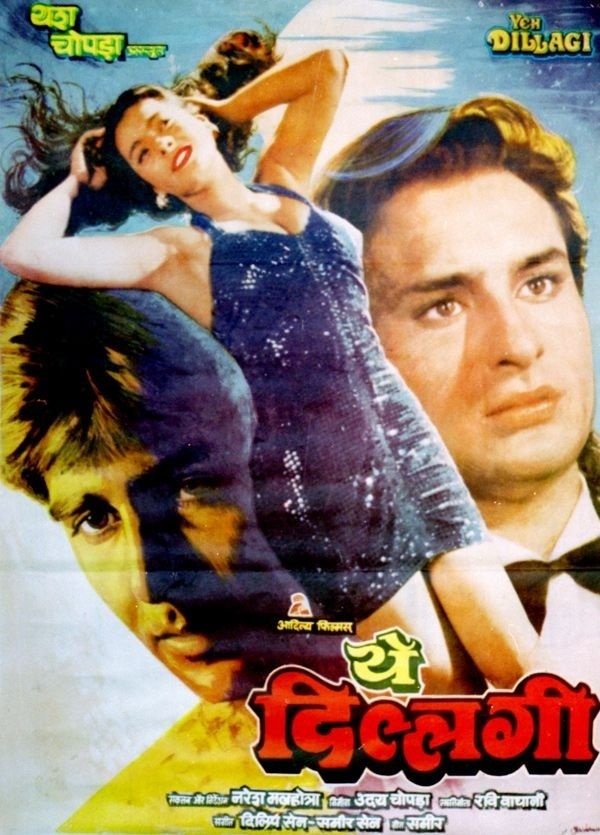 Image Credit: www.imdb.com
Love is such a phenomena that when a person (or two persons mutually) is hit by it, he / she never knows when it's happened. However Indian social and family values have always put a premium on brotherhood (and sisterhood) and the love between the siblings has been silently considered as supreme over the romantic love for the opposite sex. Nevertheless, it may happen that two sisters fall in love with the same man or two brothers fall in love with the same woman. In Indian patriarchal social set-up, the sisters' rivalry in love could be digested by the public but not the brothers' rivalry for that purpose. Movies like President (1937) and Bahaaren Phir Bhi Aayengi (1966) were made in Bollywood showing two real sisters falling in love with a common male. However the first Bollywood movie showing two real brothers as Raqeeb (rival in love) of each other is, in my opinion, Yeh Dillagi (this joke / this teasing) which came as late as in 1994.
Movie Review Extracts From: www.mouthshut.com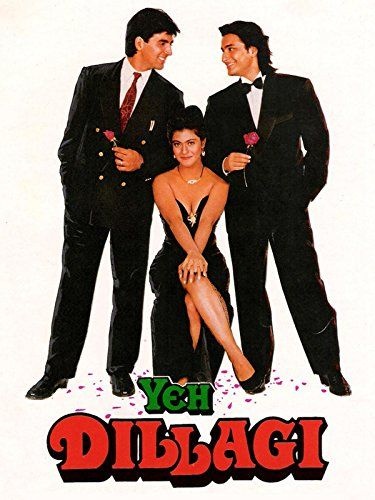 Image Credit: www.imdb.com
Video Credit: YRF Music via Youtube.com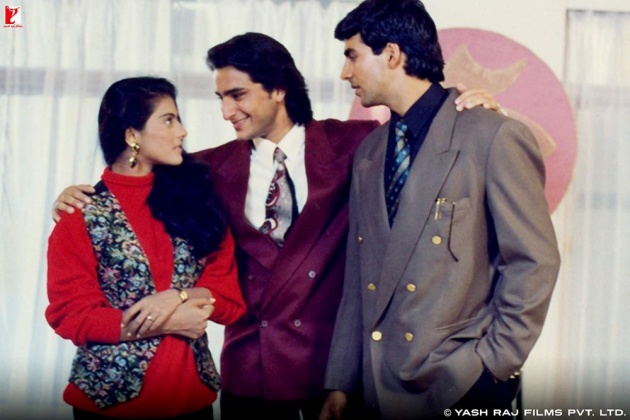 Image Credit: www.imdb.com
✔ Plot Of The Movie And Review
The movie begins as the heroine of the movie Sapna is living a happy and satisfied life in the most beautiful parts of the world which is known as Himachal Pradesh in India. Her father Dharampal works as a driver in one of the wealthiest families in India and its head is Bhanupratap Saigal. Sapna does not belong to a rich family, however, she likes to excel in her life and wants to become rich because she visits the Bhanupratap Saigal's house every now and then because of her father's job there. Bhanupratap Saigal is an old man and he has two sons Vijay Saigal and Vicky Saigal. Bhanupratap Saigal wants his sons to be mature and become responsible in order to make them able to take over the family business. Both sons are educated and modern, however, one of them Vicky was never responsible as he was not mature enough. He had interests only in fashion, singing and arranging parties besides making girlfriends.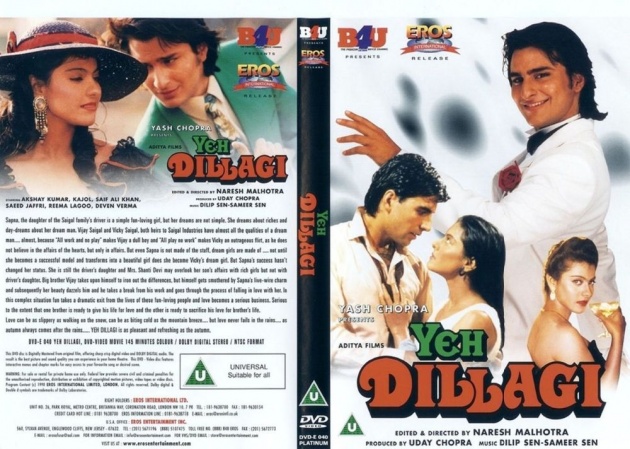 Image Credit: www.imdb.com
On the other hand, Vijay Saigal takes proper interest to take over the business from his father and makes a lot of efforts. At the same time, he tries to make his brother sensible and mature. Whereas Vijay Saigal likes to spend his time flirting with girls. On one day, when Sapna visits Vicky's house and he berates her by calling her an average lady, she becomes enraged. Sapna takes this to her heart and vows to become successful in the modeling industry. She goes to Mumbai despite her parents resistance and disliking. Soon, her hard work pays off and within a few years, she becomes a top model. When she visits her parents' house, she again meets with Vicky who straightaway falls in one-sided love with her without recognizing that it is Sapna, his driver's girl who he berated once. However, when the parents of Vicky come to know about their son's preference for marriage, they become enraged and reject Sapna to be their future daughter in law because of her family background etc. Vijay tries to handle the situation and in the meanwhile, he also falls in love with Sapna slowly. Sapna who did not have much interest in Vicky becomes interested in Vijay because of his mature approach towards life. Soon, they decide to get married and now they want to convince their parents.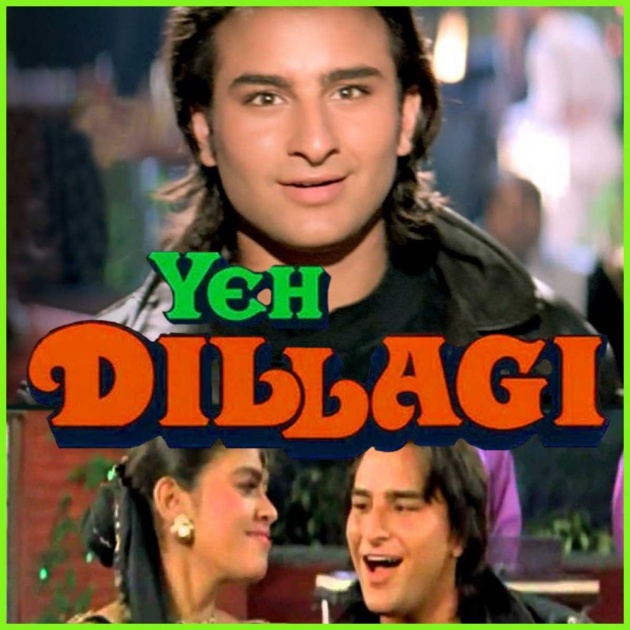 Image Credit: www.imdb.com
When Vikcy comes to know that Vijay and Sapna love each other, he becomes a little heart-broken and thinks his brother Vijay Saigal has betrayed him. He tells the situation to her mother who takes a stern action and orders Sapna's father who was working as driver to go back to Mumbai with her daughter. Vijay's mother does this in order to keep his sons away from Sapna who she thought was playing mind games with her sons. As Sapna leaves with her father for Mumbai in a train, Vicky reaches the railway station with his parents as he threatened them that he would rather die than letting Sapna leave away from his life. Vicky's parents give in to the Vicky's wishes and stop Sapna and his father from leaving the city. In the end, Vicky makes a heroic move and sacrifices his own love for his brother with whom Sapna was in love. The movie ends as Vijay and Sapna get married to each other and Vicky is seen on the streets back to flirting with girls.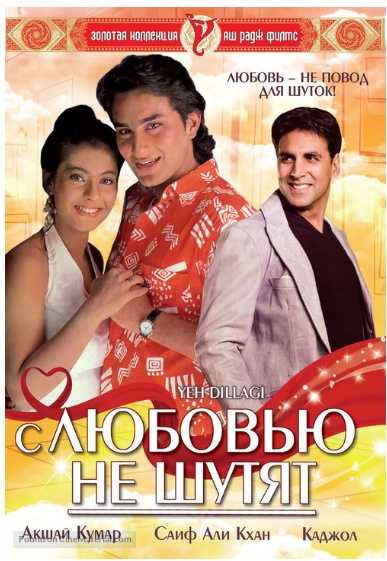 Image Credit: www.cinematerial.com
Video Credit: YRF Music via Youtube.com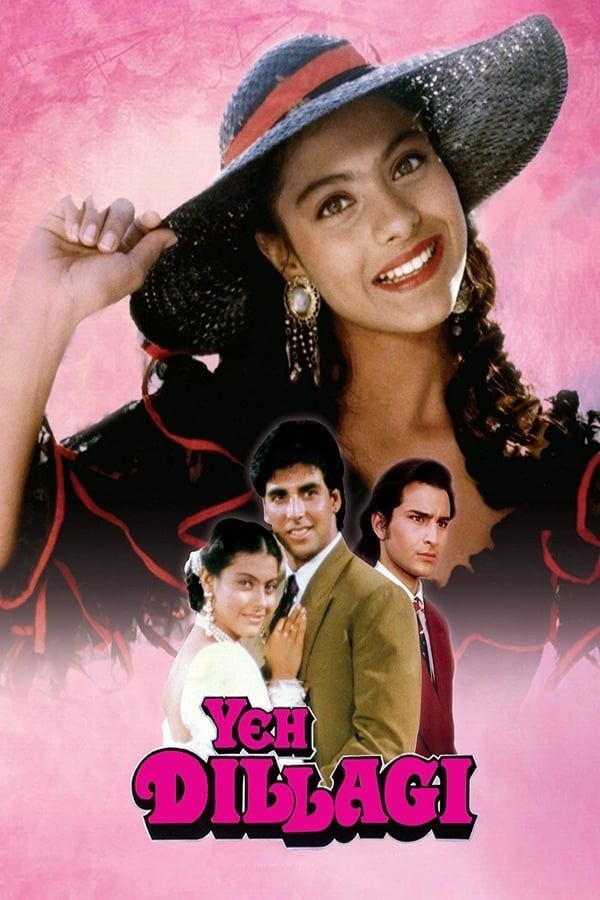 Image Credit: www.themoviedb.org
✿ Here is Querlo Chat for you. Isn't it fun to chat with a Chatbot ?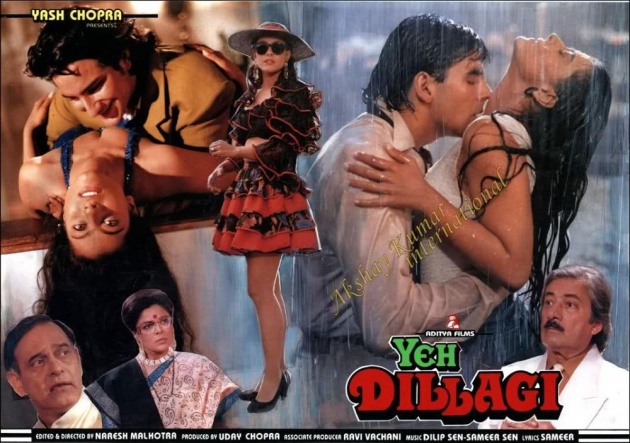 Image Credit: www.themoviedb.org
✿✸✔✤✪ - - - - - - - - - - - - - - - ✿✸✔✤✪ - - - - - - - - - - - - - - - ✿✸✔✤✪ - - - - - - - - - - - - - - ✿✸✔✤✪

Thanks for Reading. This Blog was written by Rafaquat Noman (a Resident of Saudi Arabia and a Traveler) for bitlanders.
✿✸✔✤✪ - - - - - - - - - - - - - - - ✿✸✔✤✪ - - - - - - - - - - - - - - - ✿✸✔✤✪ - - - - - - - - - - - - - - ✿✸✔✤✪