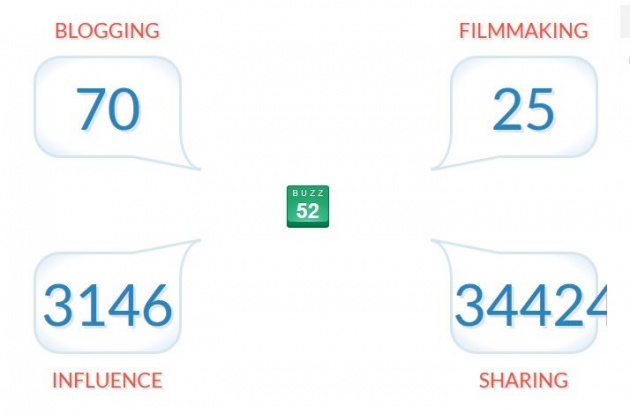 Just wanna let you know about these two; Influence and Sharing. No, I am not a Professional on this. But based on those posts and comments on these two, most of the users here are not aware of what influence and sharing really is. Hmm. I Just want to share my insights with regard to this. As for my observation though.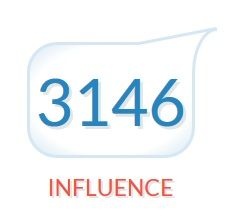 Influence - this can be measured through our published blogs and uploaded movies. So, the more you post on each two categories will most likely increase your influence.
Why we need to increase the numbers of our influence?
You see? Being an influent can increase our base Buzz score. So having more base Buzz score will increase our so called Buzz score. Refer to their FAQs, it is posted there.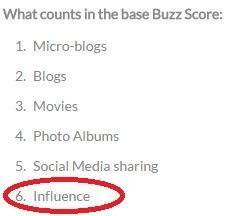 How can I increase the numbers of my influence?
Aside from what I said above, you can also increase the digits of your influence by just plainly interacting with those real people. I mean, interact with those who deserves your time. And in return, for sure they will do the same. It is a matter of give and take, right?
If you're not that familiar with uploading a video here, you can click this for a guide: How to Upload a Video (This is located on their FAQ section though). And please take note the video format as well. Refer to this Video Formats.
And if you're trying to make a blog, they also have such guides for you to be able to make a right blog. Here's the link How to Write a Blog. Making the right blog can probably increase your audience. So most likely they will like you for expressing yourself right. And oh, be careful with those duplicated contents. You can only blog your original ones. Please do avoid Plagiarism.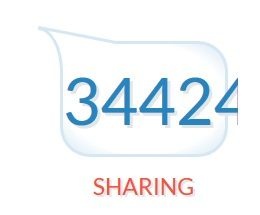 Sharing - this is the ones that we are giving away to other members.

That's the photo for easy understanding.
Why do we need to buzz other members?
It is not required, it is optional though. You can buzz their contents if you like to buzz it. Probably one way of saying that "hey! I do exist! And I'm ready to be your friend!". (LOL) But here's a hint, buzzing alone isn't that good, commenting is more favorable in here, but be sure that your comment is in response to their post. Just not to be one of those spammers in here. hehe!
Anyway, here's a compilation of other member's blogs that I think might help you out as well;
Jie Hernandez's Recipe To Success Here In Bitlanders
Jean Beltran's Habits
Riza Gomez's Why I achieve Such Bonus Scores
G2narat's How My Blogs Helped Increase My Score