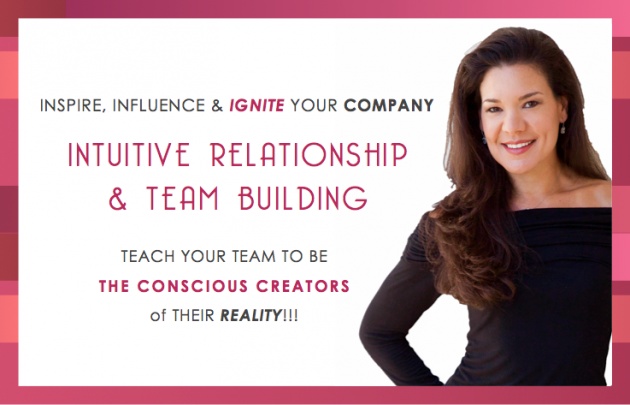 Does motivating your team, and getting them to work together cohesively towards a common vision take too much of your time, energy, and money?
When several people direct their energy towards a common goal or intention, their desired result manifests more quickly, and with ease. However, when people from that same group are not clear about their position, don't value one another's contributions, and operate with a lack of clarity, belief, and ability to genuinely connect with one another to produce a positive outcome, it creates costly confusion and delays for the company.
This is where I come in. As an Intuitive and Transformational Mentor with over 20 years of experience in Intuitive Transformation, I demystify the real-world implementation of spiritual and energetic principles, as well as real-world human-potential techniques to teach people how to become conscious creators of their reality. In essence, I share simple proven techniques with you and your team to teach you how to use your intuition, belief-system, and thought-stream, as well as understand your emotional compass, to achieve the results you desire more consistently.
I've taken the liberty of attaching a one-sheet about my "Intuitive Relationship & Success Building" presentation, for your review and use.
Participants of this innovative and powerful presentation learn to ::
Use their intuition to build healthy & productive relationships

Access their Inner Wisdom for creative problem solving & to become more solution oriented

Be self-motivated towards achieving their goals

Not take others words and actions personally, decreasing stress during high-levels of activity

Communicate their ideas more consciously & effectively
To learn more about what others say about working with me, please check out some of my success stories here :: http://morganmckean.com/praise-success-stories - as my clients' satisfaction is a better endorsement that I could ever give.
Additionally, to learn more about the theories, concepts, and techniques I teach, and to see a snippet of one of my "Consciouspreneur" presentations, please click here :: http://morganmckean.com/speaking-media.