Is email dead? In the last few weeks, this question has been on the back of my mind.
In 2001, I started carrying a business card where the only information was my name, Francesco Rulli, and on the lower right corner, the .com. In essence, I was directing people to my personal website to find my contact information: www.FrancescoRulli.com.
This year, thanks to my activities in Afghanistan and to our new company Target Marketing Annex, my name was replaced with the long tail keyword Building schools in Afghanistan. Today, I can count on 7 out of 10 Film Annex results on the first page of a Google video search and up to 3 Film Annex results on the first page of a generic search, along with the US Government and companies like BBC and New York Times. In essence, the long tail keyword building schools in Afghanistan has replaced my name and contact information. If you want me, you will find me there. You will also find others who are talking about what I am doing.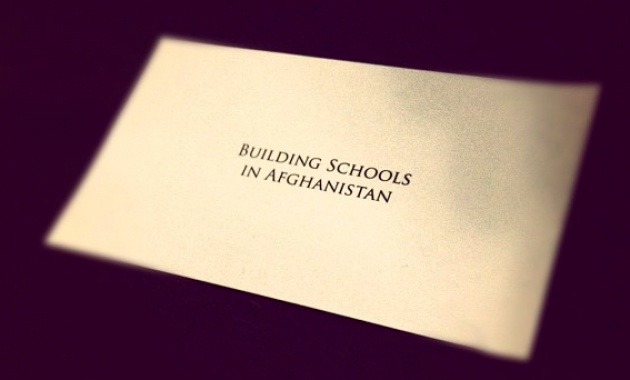 This brings me to the next step on how to communicate with people and how to streamline my relationship with them. This is the blog you are reading. A few days ago, I was asked this question: "How did someone like you get hooked on Afghanistan?" I wrote a blog and sent back an email with a link to the blog "How did someone like you get hooked on Afghanistan?"
More and more, I use blogs and articles to reply to people's questions or to present questions and suggestions to others I am communicating with. This allows me to express a concept and improve it with people's public comments and contributions. This process gives me and the reader a different prospective on the value of the conversation, forces me to define a concept in detail, review the priorities and illustrate it with images and videos. I know that many people are reading, and I understand the liability to publish something that might be unclear or not make sense all together.
Another aspect about using blogging as a tool of communication is the management of the secrecy of communication. It allows me to focus on what can and can't be shared in public, and to understand what could be offensive. In certain ways, it allows me to "play with fire" by taking a different level of risk to fuel the conversation while maintaining professionalism and clear objectives.
In the last two weeks, my Film Annex team of writers, partners, and editors have been publishing the Friday blog, dedicating the Friday morning to write a blog pertaining their week at Film Annex, the work done and pending projects. This process has given me an incredible insight into what Film Annex is and the prospective of my team. All operations are on the table. I can learn from them and I know that thousands of people outside of Film Annex's shell are now looking inside some of our intimate secrets, getting to know our team better, and are now tempted to join the conversation and pick our brains.
Writing has taught me one thing: I am here to learn, and to do so, I need to be fed with that perfect balance of a meaningful, well written 400-500 word blog with pictures and videos, like a short multimedia experience that can fit into one computer screen. The choice of the images and videos is important and will catch my attention and tempt me into commenting on the bottom of the page, or into writing a complete blog about the subject, shooting a video blog or even a small documentary. This is what I call Going Public.
Film Annex's operation in Afghanistan, the Afghan Development Project, is focused on arming Afghanistan's girls and boys with the tools and skills to blog and make their ideas public, establish a global and visual conversation outside of their emails and invite millions of people from all over the world to join the conversation. When I read 400-500 words from Afghanistan, from a person that I have never met and whose life is so different from mine, I get inspired to do new things and develop new relationships. This pulls me out of my shell and brings me face to face with the new reality and empowers me to act on it.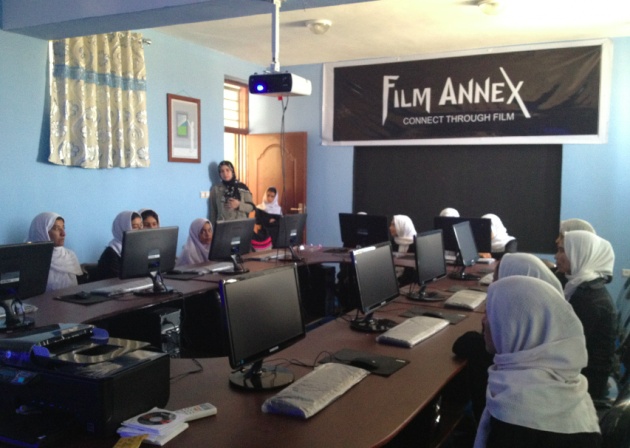 Blogs also give me an insight on the person and allow me to understand their capacity to be creative, to connect, surprise and inspire. Being personal on a blog is much different than on an email. For some, blogging is like Judgement Day, sitting in front of the screen paralyzed by fear. For others, it is Liberation Day, when they can voice their ideas and concepts and enjoy the feedback from others. Mastering the use of keywords is also another chess game that allows me to figure out how creative a writer is. Some do it perfectly and without doubts. Others mechanically use keywords that don't fit the concept and, although it helps them rank higher in search engine results, it damages their image.
Email is not dead, but it's only one of the components of communication. It is a mean to pass a link to a reader and let him know that what is told in that email is seen by thousands of people. I think that it makes it more meaningful. It is news even before being known. At times it can be scary, but it is always exciting.