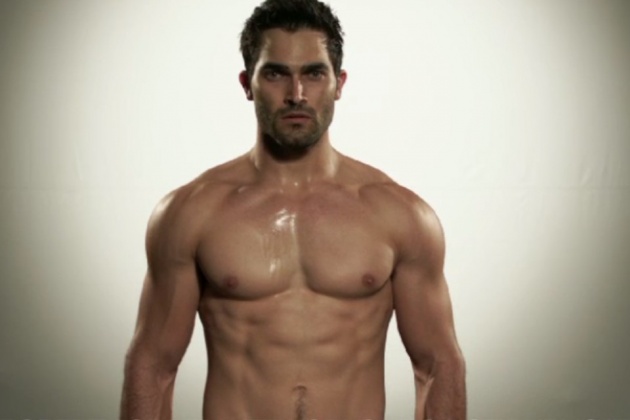 So last Saturday, the comic book gods gave us all the manna from the heavens as we were inundated with exciting news about our favorite superheroes. First and foremost was the report that Warner Bros. and DC Entertainment are planning a "Man of Steel" sequel to feature both Batman and Superman with a title that could be either "Batman vs. Superman" or "Superman vs. Batman" depending on your star billing priorities, HA!
Now, the rumor mill has begun.
We all know that Henry Cavill will be back as our Man of Steel, but Christian Bale said hell no, he will not return as our Dark Knight.
So who will play Batman?
According to CosmicBookNews.com, actor Tyler Hoechlin ("Teen Wolf," "Lincoln Heights," "7th Heaven," "Road to Perdition") is being "heavily considered for the part and will be getting a screen test alongside Henry Cavill." CosmicBook further claimed that WB and Synder are looking for their Batman actor with the same reputation as Cavill's when he was testing for "Man of Steel."
Now Huffington Post contacted Hoechlin's reps to confirm or deny the rumor but they have not yet responded. But to CosmicBook's credit, the site via their DC source was the first ones to reveal that LexCorps would be seen in "Man of Steel" through a shot of the Metropolis skyline. They were also the first to report about Lana Lang witnessing a young Clark Kent using his super powers.
CosmicBook even offered a possible plot for the upcoming Superman/Batman extravaganza!



"The sequel is set a year after Man of Steel, and the world is still getting used to having this powerful god on the planet who isn't fully trusted by everybody. Batman certainly doesn't trust Superman. Superman doesn't trust Batman; either of which causes the two to clash when they initially meet. They do however pair up to defeat the villains (not 100% confirmed who the villains are). COULD be Luthor and Joker, but only a select few really know that. Luthor is definitely in the sequel and he doesn't like Superman, believing him a threat to the planet."



Okay, sounds intriguing and possible but stay tuned!