After Keira Knightley and Kevin Costner posters, Paramount Pictures released today a poster featuring Kenneth Branagh's character for his own directed film Jack Ryan: Shadow Recruit. Check it out!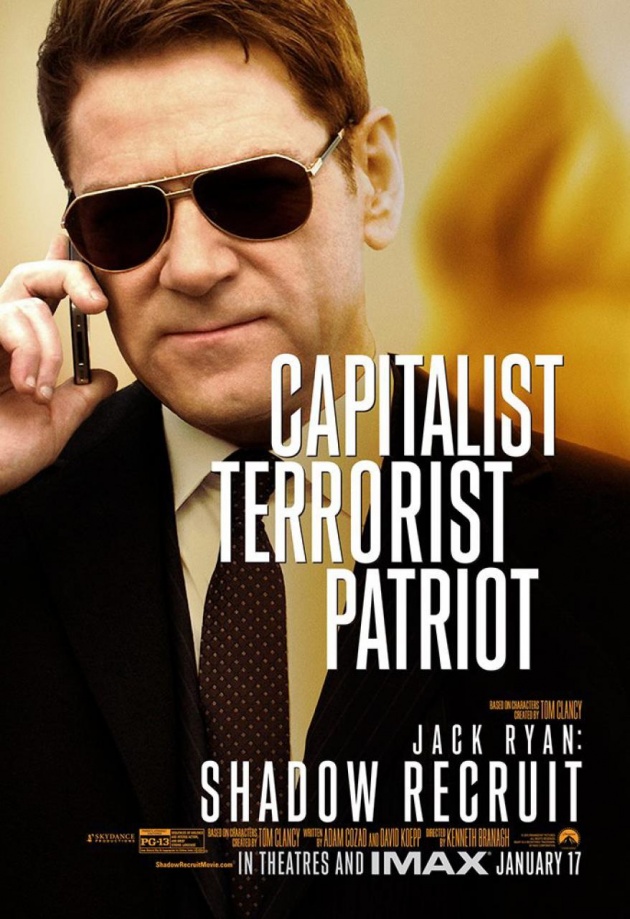 Based on the character created by the late author Tom Clancy, the film is set in Jack Ryan's youth(adapted in present time) when he uncovers a financial terrorist plan.
Starring Chris Pine as the title character, Kevin Costner, Keira Knightley and Kenneth Branagh, JACK RYAN: SHADOW RECRUIT opens in U.S theaters this January the 17th.
Follow Maumau Web TV on facebook and twitter!