Photo Credit: Google Photo via https://2012books.lardbucket.org
Hello everyone, here I am here again with my new blog. Honestly I am not so inspired to create and submit a blog again because I got quite undesirable ratings in my recent blogs, God knows I did my best for each of them but wasn't able to get even just one 5 stars and worst I even got a 3 stars.
Anyhow, as has been expressed since before, I should not get affected by these ratings, whether I like it or not, if I really want to earn here on bitLanders, there's nothing more I can do but create a blog and submit it for review, otherwise I will go back to the times wherein it took me 6 months or more to get that 10$ payment (LOL).
Since I've been working my whole life I decided to share about my knowledge and ideas regarding Harmonious relationship with co-workers or harmony within the workplace. I find this thing important for everyone to be able to handle challenges while working in a company or working with a lot of people, I mean physically.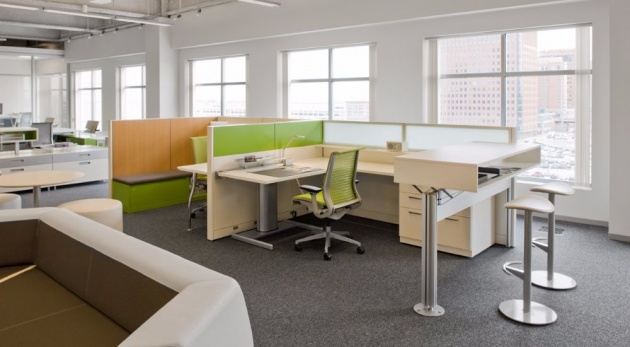 Photo Credit: Google Photo via http://businessfurniture.net/what-we-do/workplace/
It is but normal to experience misunderstandings with our co-workers, I mean even how hard you tried to be pleasant or friendly with everyone at work there is always somebody who will not be happy with your presence. Funny but true, that means the maxim that goes "you cannot please everyone" is indeed true.
So how are we going to overcome this situation?
I can't say I am expert with this but based on my personal experiences with almost a dozen companies I engaged with in the past up to present, I can suggest and share my own opinion about how we should behave at our workplace as well as how we should professionally deal with a number of people from different walks of life.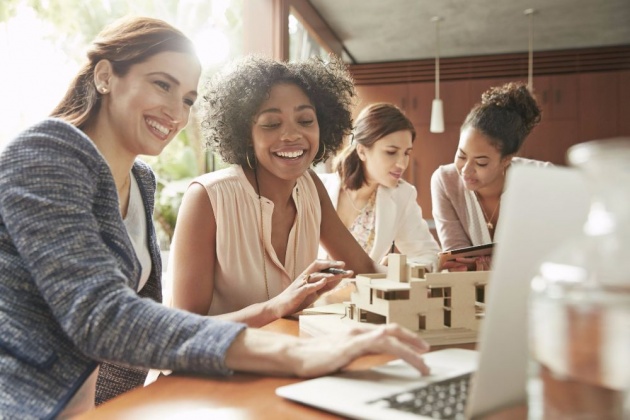 Photo Credit: Google Photo via https://www.thebalance.com
What are the importance of having harmonious relationship with your co-workers?
When there's harmony within the workplace, people will be generally happy. I mean you will be inspired to work and get things done in a timely manner which could increase individual productivity. Who would want to work or stay in a place where 2 or 3 people out of 10 for example is not your friend? Or not in good terms with you?
Harmony in the workplace is achieved when employees have fun working together and can communicate effectively.
And when there's harmony, we will discover the power of teamwork, how it works and how it could lead into a better work environment and eventually ensure high productivity.
Please watch this funny animation video below showing the power of teamwork.
Video Credit: Recons Fla via www.youtube.com
I'm sure you will agree with me if I will say that working in a place where most of the people are not in good terms with you would be like you climbing up a stairs with a 10 kilo load in your back.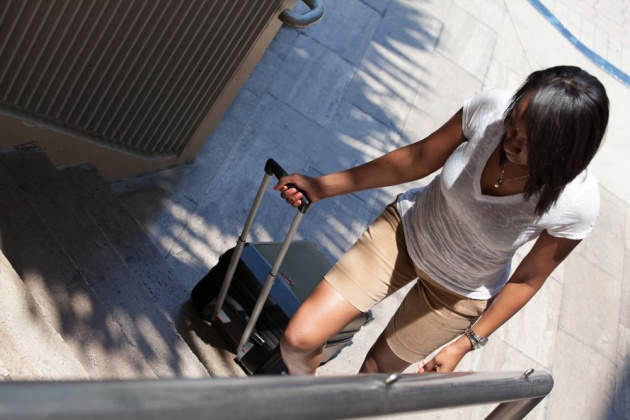 Photo Credit: Google Photo via http://www.prweb.com
What are the disadvantages?
When there's no harmony within the workplace, people will not be cooperative enough with each other. They would not want to help each other in order to achieve one common goal and that would definitely affect the overall outcome of the department or the company as a whole.
So when there's no cooperation, less and less results will be expected from the workforce that could affect the overall performance of the company which could eventually lead to bankruptcy when the situation gets worst.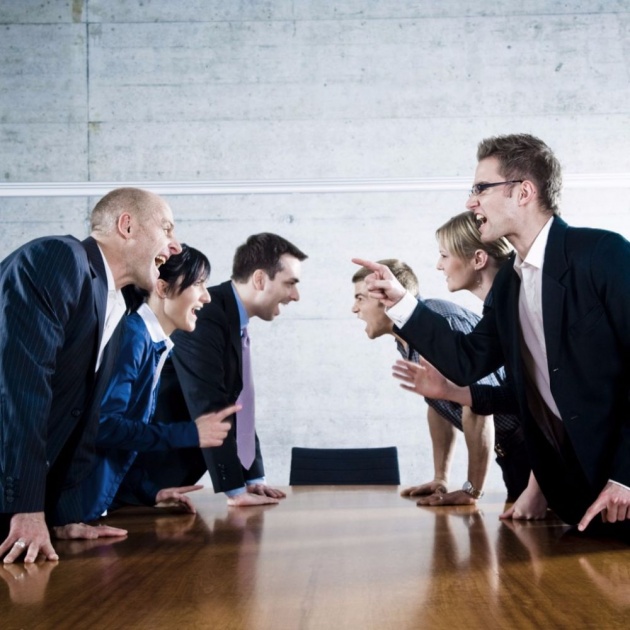 Photo Credit: http://www.buildingbetterlives.company/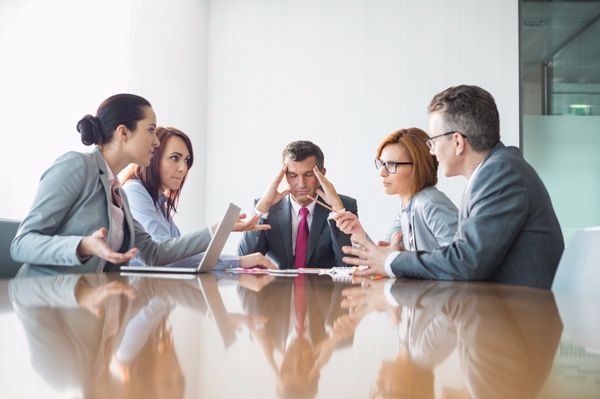 Photo Credit: http://stockbrokerlaw.com/tim-oconnors-blog
So here we go with the few of my own suggestions in order to achieve harmony within the workplace:
1. Follow Rules/Be punctual – Each and every establishment or company has its own set of rules that has to be followed by their employees. These rules serves as a guide for everyone, so as not to commit mistakes that could affect not only yourself, the company as a whole but most importantly your workmate.
Example: A very common rule which is followed by 99% of establishments is to avoid tardiness or shall I say being ahead of time. If your office hours starts at 8am and ends at 5 pm it is best that you come at the office at least 15 minutes before the time. This way you won't be giving your workmate/reliever a hard time, doing your work if you come late or worst be absent. If you are late very frequently? Your workmate will get angry and will not treat you well, and that would be a start of an unpleasant working relationship.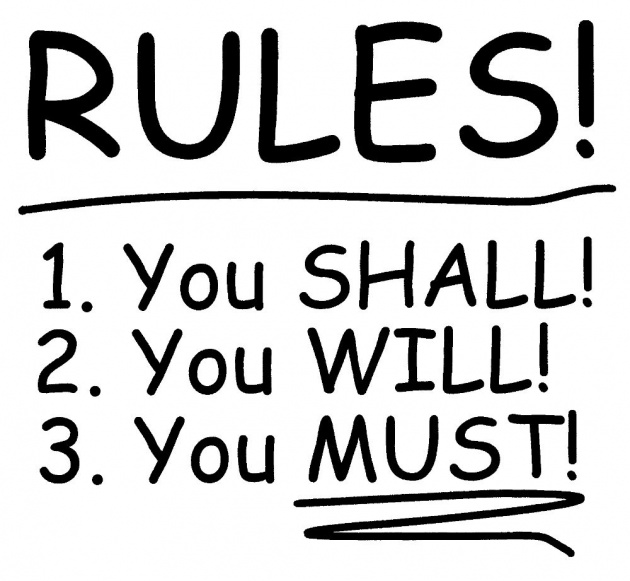 Photo Credit: http://www.netpicks.com/trading-rules-folly/
(embedded sample of QUERLO interactive chat)
2. Be polite. This encompasses being well-mannered, well-bred, courteous, mannerly and respectful. As I mentioned earlier when we work we are exposed to people from all walks of life. They may have different attitudes and preferences but if you are polite, you will surely get along with them easily. That means you can become a good friend of everyone around and chances are very less frictions will happen, since you are promoting yourself a good and peaceful place to be.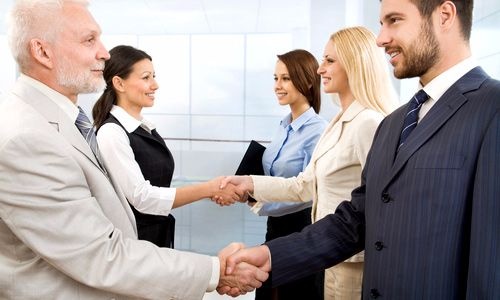 Photo Credit: http://www.kiwireport.com/5-ways-become-polite/
3. Accept mistakes – Human as we are we are prone to make mistakes. We are not perfect. So the best thing to do when we commit a mistake is to accept it. In that way it would not be hard for us to ask for forgiveness or apologize to the concerned person. For me personally to say or utter the words "I am sorry" is the hardest thing to do especially when I know I am in the right side but beware, sometimes we feel that we are right but the truth is we are actually wrong and it is just hard to accept it. So strongly suggest to accept whatever mistakes we have done to anyone and of course learn to apologize. Remember that when it is easy for us to ask for forgiveness or simply say sorry for what wrong we have done, people will be eager to understand us and patch up things and vice versa. This way harmony will surely be achieved even after few misunderstandings.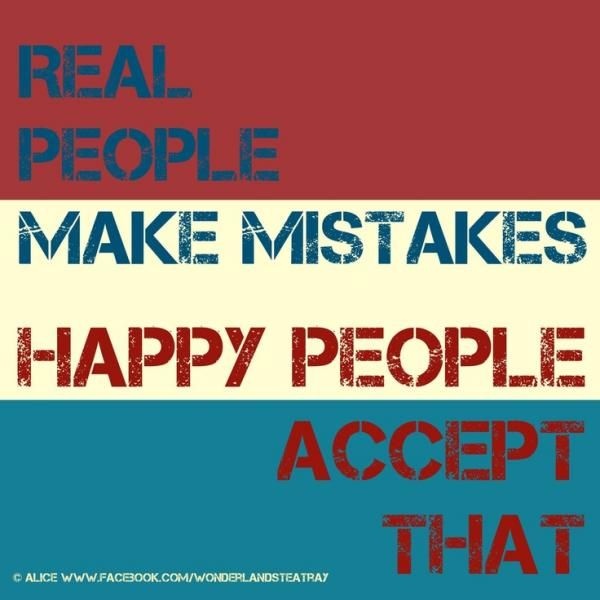 Photo Credit: https://www.quotemaster.org/accept+mistakes
I know there are still a lot of pros and cons of having or not having harmonious relationship within the workplace which I wasn't able to mention here, as well as the ways we could promote and maintain harmony. I do accept that and in case you know of some, feel free to leave a comment in the comment box below.
Lastly if you want to know some effective ways to build a good relationship with your co-worker kindly watch the video below I'm pretty sure you will enjoy this video:
Video Credit: Leaderonomics Media via www.youtube.com
So that ends my impromptu blog, written in just an hour. No research at all but purely own words or suggestion of some ideas derived from the learning I got in my previous job experiences. Hope you will learn something from this humble blog. Let us all love our....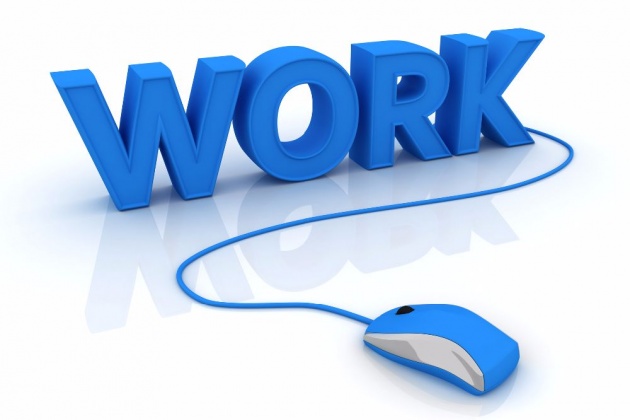 By: TRB - A father of 5, an Overseas Filipino Worker and willing to be part of the worldwide campaign against poverty, climate change, and inequality.