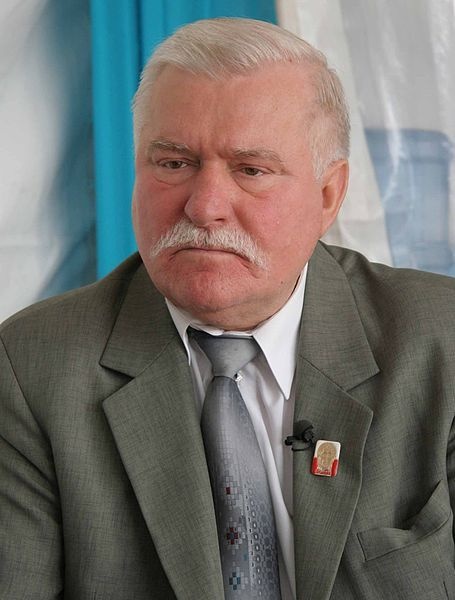 On 9th December 1990 Lech Wałęsa won the election to become President of Poland.
Wałęsa was a member of the Polish trade union federation Solidarity from 1970 and was elected president of it in 1981. The government tried, and failed, to destroy the trade union using martial law. Wałęsa himself was arrested in December 1981 and imprisoned for 11 months. After 1989 Solidarity became more of a traditional trade union.
In 1989 he persuaded various political figures to form a non-communist coalition government, which was the first non-Communist government in the Soviet Bloc. In 1990 he ran for the newly established post of president of Poland.
Image: Creative Commons Attribution-Share Alike 2.0 Generic (creativecommons.org/licenses/by-sa/2.0/deed.en ) MEDEF www.flickr.com/photos/besoindair/