To make money online with internet is today changed into a profession to the people of the world. Today, there are lots news agencies that tens of people are working on them and making money through them.
For example, Film Annex is also one of the sites that tens of people are writing articles on them and are making money. Something they write and post is job for them and they get salary on the other hand they offer information about different fields to the people of the world.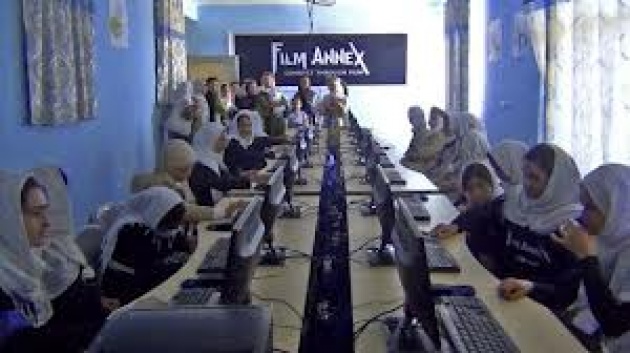 The same as Film Annex there are lots of other sites businessmen and other factories have launched websites to lead their business activities. Hence, hundreds of people who are expert at social media are applied on those websites and get salaries.
There are also some Software Companies that are training both men and women to know how to use from the social media. For example, Afghan Citadel Software Company is one of those Software Companies which is activating in this regard. It has got tens of centres in Afghanistan and other Central Asian Countries.
This Company is making effort to pave the ground for Afghan women and other women of the Central Asian Countries to know how to use and create social media.
For example, Afghan Citadel Software Company has built tens of free internet classes for Afghan female High Schools across Afghanistan. Besides, it teaches them how to use them. Then, if any companies need a person pundit in social media it introduces women to them as well.
As the world develops, jobs develops too. Today, everything is going towards digital technology. Nobody uses manual system in accounting and businesses anymore. Thus, the more the world and technology develops the more people of the world should comply their knowledge with such systems in order to find good jobs with high benefits and salaries.