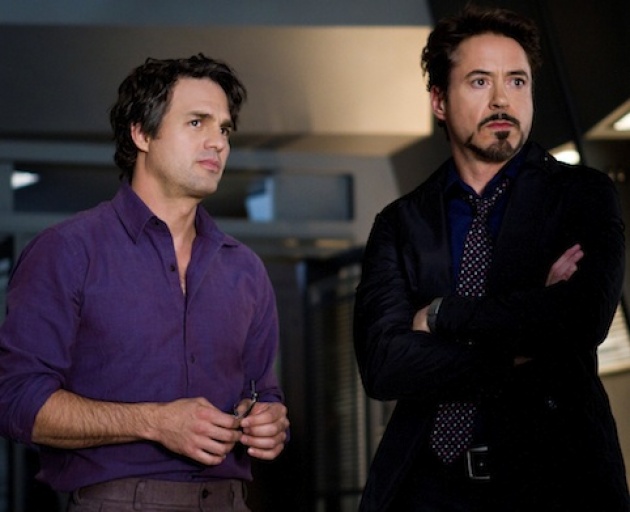 If you have seen "Iron Man 3" (and really, unless you're hiding in Mandarin's lair, you should have seen it by now), and stayed for the closing credits nugget, you would have seen...SPOILER ALERT...

Tony Stark talking to a sleeping Dr. Bruce Banner. It turns out that the narration throughout the film is a therapy session between Stark and Banner. And no, Banner didn't transform into The Hulk.

So how did the scene come about? Remember when your favorite cast of Marvel's "The Avengers" invaded the Academy Awards this year? Yup? That's when Downey Jr. approached Ruffalo and asked the actor if he would do the cameo and appear in an "Iron Man" movie. Talking to the Huffington Post, Ruffalo said, "It was a blast, I was so excited to be in an 'Iron Man' movie."

And apparently, Ruffalo lives in Mandarin's lair because the actor still hasn't seen "Iron Man 3" and his cameo.

Ruffalo will be next seen in the fantastic crime thriller, "Now You See Me." I spoke with the actor in New Orleans, where parts of the movie was shot, and I did ask him how his life has changed since "The Avengers." I will post my interview with the actor and the rest of the cast of "Now You See Me' very, very soon!