MESSY BESSY'S POTTY DEODORIZER AND DISINFECTANT PRODUCT REVIEW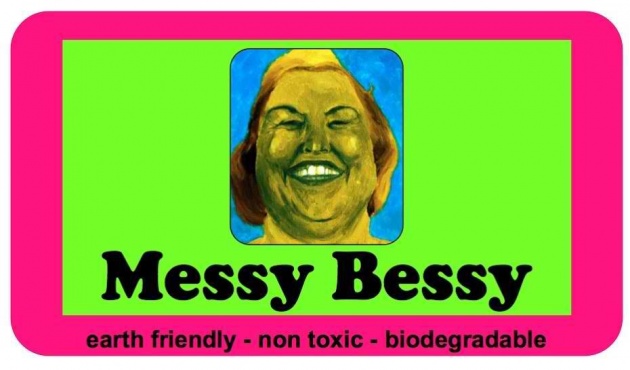 *Image is credited to cordilleraconservationtrust.ph
Products that definitely do what they are meant to do, cheap yet effective, that sums up my experience with two of Messy Bessy Home Care Products.
Last April, one of my nieces brought with her two small plastic bottles of what I thought of "something new" and "never heard of". She told me that it was given by one of her officemates and wanted to try both products if they are indeed effective as her officemate recommended them.
As I look more with the two small bottles and read what they are made out of I have learned that both have just around 3 ingredients—Purified water, sugarcane alcohol and essential oils (yup, that's all!). The question now is, how can these Philippine-made products, with three ingredients can be so effective?
What I found out was more about the products; I have learned what "Messy Bessy" is and everything about the manufacturers themselves. Let start with knowing what is Messy Bessy.
ABOUT MESSY BESSY.
Their Story.
Messy Bessy was established with the idea of establishing a foundation to empower the inferior members of the society, one of the founders was inspired with the Delancey Street Foundation, and on the following year (2007) it was created with the initiative of helping sexually abused girls.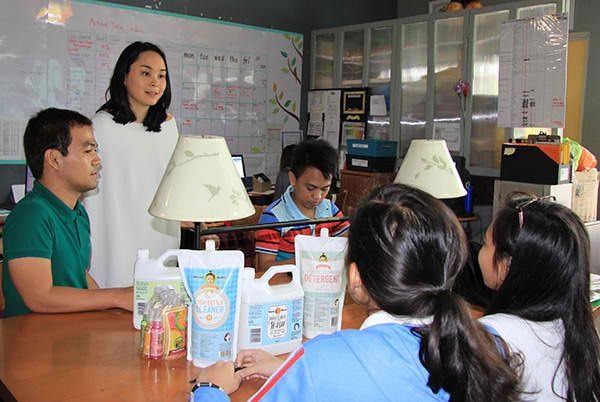 *Image is credited to pldt.com
In the following years, they were able to start up an in-house high school diploma program. Then one of the founders thought of not just education, these young adults should be also empowered.
With the help of Manila Business College, they have been able to support 50 college scholars.
Their mission is to help as many young adults we can the best way that they can, they've spun off the HOUSE Foundation in an effort to encourage other businesses to do the same thing as they what they are doing now.
The business is meant to improve the lives of at-risk young adults in our community. Through the years they have been able to design and execute a breakthrough program that allows them to provide education, on-the-job-training, work ethic enhancement, and values formation.
Their Products.
Messy Bessy is a line of natural, biodegradable, non-toxic home and personal care products.
*Image is credited to geekgirlmanila.com
Messy Bessy's products are divided into four categories: home care; bath and body; men's care; baby care; and industrial cleaning solutions. They definitely offer a lot of products for everyone can choose what they need. A total of 68 different products on their line.
Messy Bessy cleaners are made only with ingredients that actually clean – no fillers, no bubble-makers, no colors, no funky artificial scents and I can vouch for that. They are offering products that have earth-friendly ingredients that go down our drains and into our streams, natural products indeed that they are selling.
They are all made from the Philippines, and it made me prouder to use a Filipino product.
More about Messy Bessy.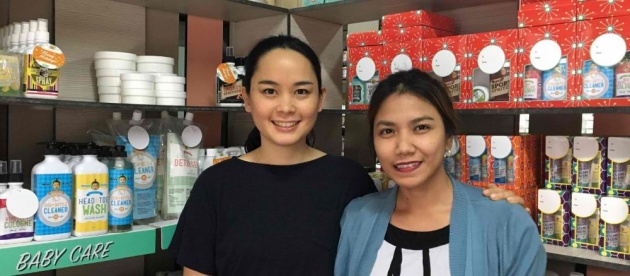 *Image is credited to homegrown.ph
The Messy Bessy has created "Messy Movement" that aims to create a change. Change in choosing products that are considered safe to use and for a safer home, cleaner environment and helping the young adults.
In taking part of this movement, every purchase of their products can earn you some points that are redeemable, same as some stores are offering, like a loyalty reward or patronage reward.
Product Review.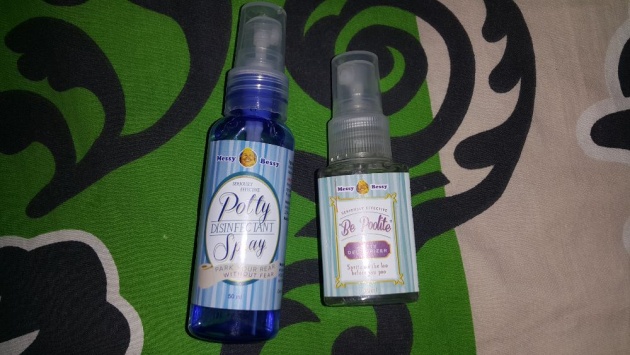 *Image is credited to Rain Tajon
I haven't seen anything like the products that I have right now, so the comparison is none for now.
What my niece just brought home were two of their home care products, both are "working" in our comfort room, the Be Poolite Potty Deodorizer and Potty Disinfectant Spray and both have the same ingredients which are purified water, sugar cane alcohol and essential oils. And now I am going to share how they are doing for weeks of using them for our potty thing.
They are easy to use.
Both products are that I have are in 50 mL, definitely small and surely I can bring them wherever I go for I have some issues with a public toilet, might use them. You can use by spraying and there is a written instruction too printed on the bottle for those new users like me.
In terms of their smell, the essentials oils on the bottles are doing a great job. The disinfectant is what I love to smell for it can make me relax a bit while doing my thing.
The only thing I am having some problem in the near future is, the products are not available in any supermarket, or anywhere near me. In case I run out of the product, I have to find any reseller, hoping that there is one though. Checking their site, they are looking for resellers, I will think if I wanted to be one or not, lol.
They are inexpensive.
What my niece brought home were just gifts, so I checked their prices online and I have learned that they are cheap, budget-friendly. They might just have three ingredients but definitely worth everything.
Conclusion and Recommendation.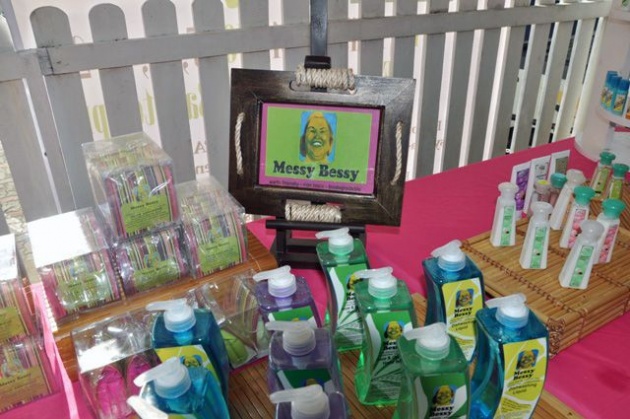 *Image is credietd to blauearth.com
Messy Bessy offers a lot of great products to use. Their products are safe to use and cheap too, sounds like an underrated product that needed to be put on the market more, need some advertisements. Aside from that, their aim or goal of helping the disadvantaged members of our society, especially with regards to women. Good products and great heart.
Just two I have tried; I wanted to look for more about Messy Bessy products since I have a good experience with the first two. Their bath and body are what I wanted to buy most especially their insect repellants knowing rainy days are coming.
I have a great experience, definitely will recommend the products to be used by more people out there, it is safe, cheap and easy to use. One of the best things that a product can be right?
Now, I am up to look around in any stores near me if they have some Messy Bessy's product for buying them also means helping the young ones.
Here is a video that will tell you more about their products.
*Video is credited to asia lambon via youtube.com
*************
Thank you so much for reading!
And here is a Querlo chat for you...