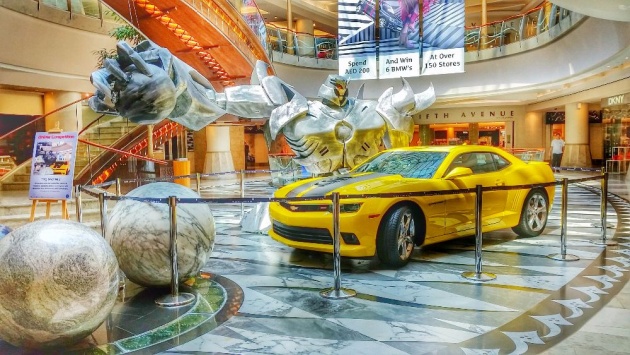 This is a throwback blog though since it's Thursday.
While scanning through my notifications here in bitlanders, I figured out I have not posted any photo on my gallery section for quiet sometime so I went to my old photos, thinking I should post something which is from the past since it is a throwback Thursday and found these two photos.
We were on our way to church that time when we saw this view. We were in Burjuman Center and that day was the premier I guess of the new Transformer movie. So I took a shot of it, it's Megatron together with bumblebee!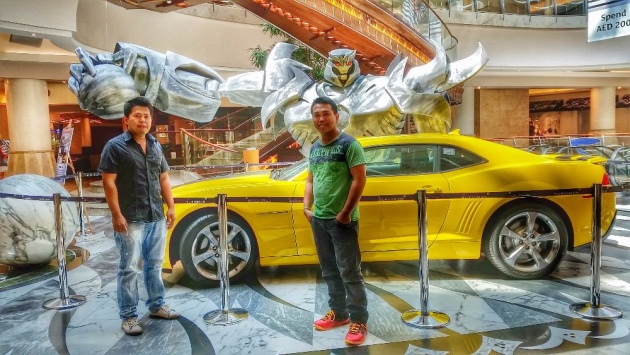 Here's the brothers with Megatron and Bumblebee, both of them are fans of the said movie sequel.