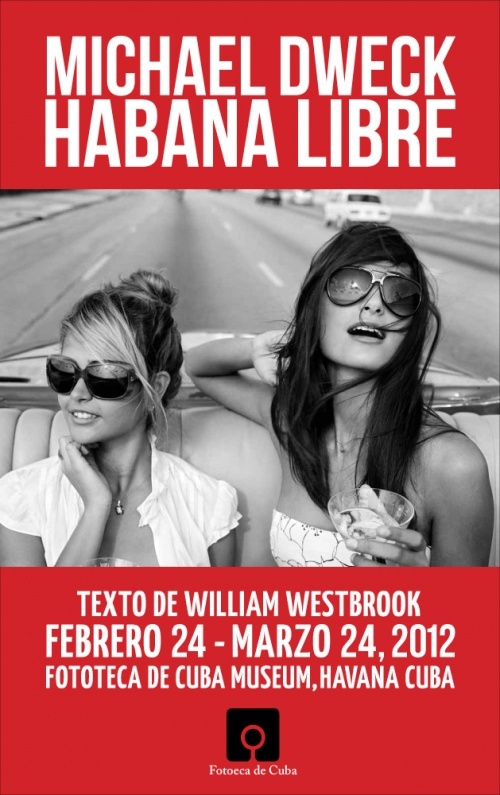 Photographer
Michael Dweck
showcased 52 of his works at the opening of "Michael Dweck: Habana Libre" February 24th, 2012 at the Fototeca de Cuba Museum in Havana, Cuba.
This was an historic event as Mr. Dweck was the first American contemporary artist invited by the Cuban government to present their work to the Cuban people. Needless to say it was a tremendous, record breaking crowd consisting of the who's who amongst Cuban officials, artists, filmmakers, musicians and of course models to see his fabulous large scale photographs, printed on special paper specifically designed for this event which runs through March 24th.
We have 23 days to figure out how to get down to Cuba, find a suitable farandula to fall into, and experience in some small fashion the island that drew Michael back 8 times. With an open mind and a clean slate free from many American pre conceived thoughts on what you will find when you arrive, a wonderland seems to await.

From Mr. Dweck:
"The Cuba depicted in my book isn't an overtly political place, but a thoroughly human one both accepting and defiant as it teeters on the cusp of change."

Read All About "Habana Libre" Here.
Follow Michael Dweck on Twitter @MichaelDweck
Follow on Facebook: