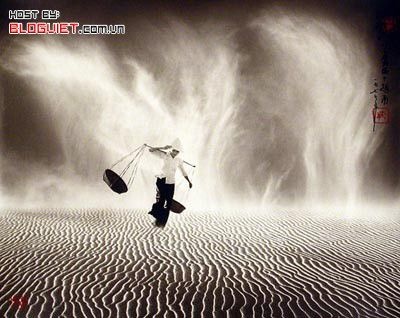 Mother with half day festival in poor rural

For many, the New Year is a happy occasion, this, full reunion, exciting holidays or visits to roam the country scenery. But, with my mother, Tet is present only in the morning of the first of the year.
My hometown is the last capital of the poor agricultural land in Quang Nam too much sun, but also stormy. For a condensed form in order to have something to eat family, to my brothers to school, the mother must toil with the tops of vegetables, rice stem and strive to earn the mall where each individual coin. Up to 30 Year-way, I still have hoarseness invite people buy the greens, the last mustard for a few dollars more prepared for the festival. 30 Night New Year, I still need to worry about cleaning up things for a new year, lo sat counting the odd coin's final years were in the market for the afternoon. And the fatigue of a long year, I usually sleep before everyone's Eve and the first day up early in the year.
Early morning, the first thing she made was lucky my brother get lucky a few dollars per child. The markets late afternoon, she did not forget the currency exchange retail new real lucky to children in the home and neighborhood. Then, after cooking the first to offer complete, the coffee museum bicycle, pass me my mother's childhood home burned incense and visit her son close neighbors. Morning rush through th a quick lunch and then back to home mother take care of the house. So the New Year off with a mother already.
Afternoon st a mother again at weeding out, start a new deep furrows improved implants, taking care of the vegetable beds just young leaves. Quietly, quietly, his mother painstakingly between vegetable fields with afternoon sunshine and spring breezes. Then she re-enlisted spit reform, early greens to keep the mosquito two Tet. Back toil, hard next to the old year round.
Just like every year my mom Festival is just half of the first day. Half a minute of rest days, those moments are rare limbs relaxed, the mind off worries. One Year to all players 10 days, half a month is not all coal is still fun spring. So that New Year's mom does not have years longer than 2 pm the first day.
Earned as of the moment even supposed to be resting, mother sacrificed a life to look forward to my brother to food, clothing, education with you by friends. In the month just passed, New Year indifferent head down on white mother gradually. Not a lament, not one regret, I just go to the Festival tank, then be content with a short half day of.