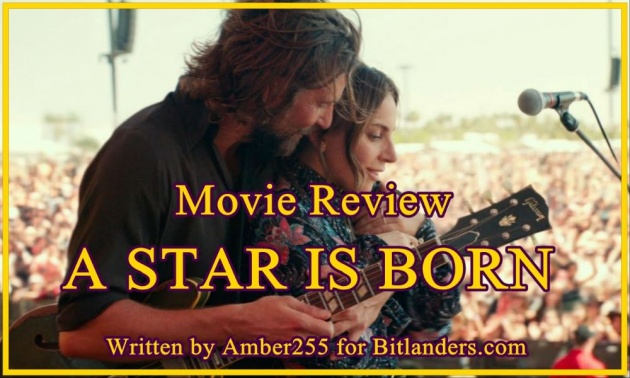 Movie A STAR IS BORN Review: Just A Masterpiece - Photo credit: losingmamind.blogspot.com, Edition by Amber255 via Bitlanders.com
I want to write some more reviews about films of last year. I simply had no time to do that at the end of the year, but I think these movies worth attention. So, first is A STAR IS BORN - the top one film in my best movies of 2018 list.
The directing debut of Bradley Cooper - the fourth version of A STAR IS BORN hit like lightning in the clear sky. He starred in this film together with the singer Lady Gaga, and their duo just enslaved the hearts of the world's audience. Actor Bradley Cooper, a famous actor in Silver Linings Playbook and The Hangover, sat in the director's chair and presented the audience with a thrilling story.
This movie has everything: a swept-off-your-feet romantic fantasy, an underdog-makes-good journey, a wrenching substance abuse drama, and an industry cautionary tale combined. - Alison Willmore, BuzzFeed News

Credit: rottentomatoes.com
Bradley Cooper is praised for his directing and acting, and Lady Gaga has proved that she is not only successful in singing but also performing well. A STAR IS BORN already collected a number of Golden Globe nominations, and the film really had and still has great success.
Skepticism. This was a first feeling, which I felt when thought about A STAR IS BORN. I thought about this movie as a movie with Lady Gaga. It can be understood. We associate Lady Gaga with the grand pop culture, full of glitter, scream, and artificialness. Fans would also add - with courage, self-reliance, strong emotions, and inspiration.
So, what about is this film, and does it worth to devote your time and watch it?
A STAR IS BORN, Official Trailer - Video credit: WarnerBrosPictures via Youtube.com
The Short Story Of The Movie
Having held another successful concert, rock musician Jack (Bradley Cooper) decides to visit and spent his night at the bar. Entering one of them, he sees a shy girl with a perfect voice - Ally. Jack immediately got charmed by the girl. Fascinated by the newly met girl, Jack didn't even realize that this innocent acquaintance would change him and his life forever.
Not so young Jack is well aware that his star is already running out and is increasingly looking for comfort in the bottle. However, one day in his life, a goal appears again. And it is all related to Ally. They both fall in love and finally, start creating music together.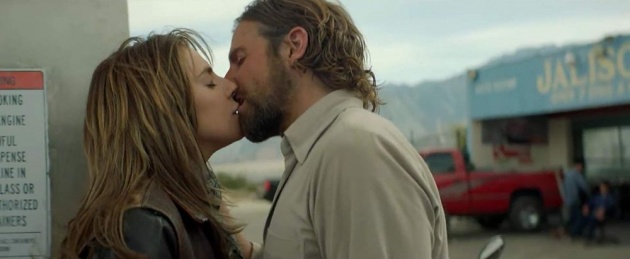 Musical film A STAR IS BORN - Photo credit: twitter.com
Gradually, Elly's career goes up strongly, while Jackson is experiencing the decline of his creativity. At this stage, the relationship drama develops. Conflicts arise between spouses (yes, they got married). To the forefront is not the joy of success, but envy and jealousy. The situation is complicated by the raging Jack's alcoholism. This creates many problems for his already shaken relationship with Elly. It hurts her a lot.
For Jack and Elly, as musicians and beloved, there comes a time of hard challenge. The events checked both them for the strength of the spirit of morale, they get difficult questions and receive equally hard answers. In one, it definitely gives them confidence: success is a great force with which you need to be able to cope.
The beautiful end of the love story is hampered by Jack's alcoholism and the difficult experiences of childhood, Ally's lack of self-confidence, and a sincere talent overshadowed by the music industry.
In other words, the story is heard. In fact, it's the fourth version. Previous stars were born in 1937, 1954, and 1976. The legendary Judy Garland and Barbra Streisand shone in them. Bradley Cooper directed so that we want to compare Lady Gaga with these actors.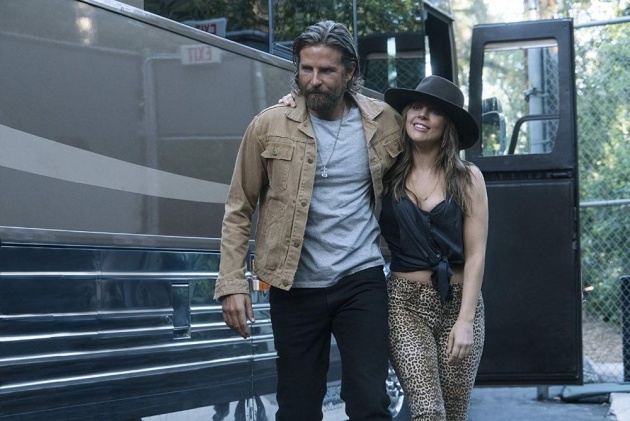 Movie A STAR IS BORN Review - Photo credit: imdb.com
The Content Of The Movie
Actor Bradley Cooper chose a secure film project for his director's debut, which, given his theme, would undoubtedly bring a huge number of viewers to the cinemas and at the same time would not allow him to get lost at the beginning of this creative journey.
And all is because musical melodramas almost always attracted attention. The latest of these projects, where both music and feelings were flowing freely from the screen, became the 14th Oscars nominee musical California Dreams and the 20th Century Fox hit The Greatest Showman. The first film was very loved by Hollywood filmmakers and, of course, movie gourmets, while the second became a favorite of the audience, although it received a lot of negative feedback from critics. Yes, both of these bands have become very profitable, earning almost half a billion dollars each.
These films I mentioned have proved that the recipe for love and music really works and can attract a lot of viewers to the cinemas. That is why I was not surprised by the fact that we received another similar film project. And it became a film remake of the classic 1937 film. Who doesn't know, it is the fourth remake of this theme on the big screen.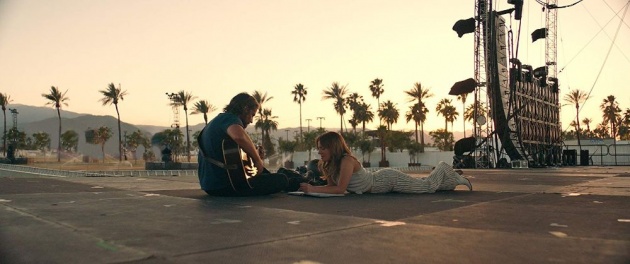 Film remake A STAR IS BORN - Photo credit: imdb.com
The new A STAR IS BORN movie can be accepted in two ways: as a remake or as an original movie. Why do I say that? Because those people who are already familiar with at least one previous film, will not see anything new, while those who are alien to this story, will be able to experience the warmest and most beautiful feelings of this two-hour melodrama preview. I'm not saying that viewers who have already seen previous versions will feel bored; not really. But the factor of surprise will certainly not be as if you were looking at this amazing story for the first time.
Before starting a short analysis of the storyline without any spoilers, I would like to praise actors Bradley Cooper with his debut. This is perhaps the strongest directing debut that I had seen. And that's why it is even more fun because Bradley has a great potential to become a new Clint Eastwood.
So, it is time to talk about this third A STAR IS BORN film remake who has already started shaking the cinemas around the world.
A STAR IS BORN is a multilayered and very profound narrative that focuses on the essence of true friendship, sincere love, unpleasant life of the show business, and the struggle with human weaknesses.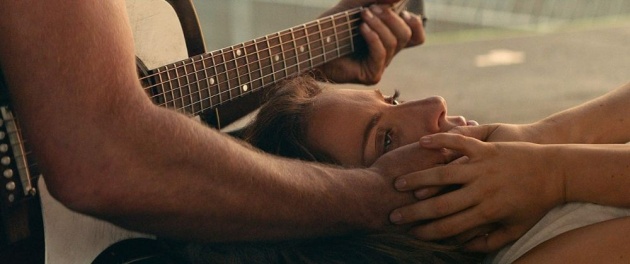 Film remake A STAR IS BORN - Photo credit: twitter.com
That's why, by watching every stage of this incredibly sad and dramatic film, we can instantly identify with the heroes of the film who are as real and simple as their peripetia of life.
I will start with the last and most important theme of the film - the fighting with addiction and human flaws. However, alcoholism and drugs are an integral part of this narrative, which often influences some or all of the actions of key characters and further changes in the storyline. This theme in the film is shown from a sufficiently imaginative perspective to make the audience aware of the serious illness and how difficult it is to fight it. Looking at every scene with at least one whiskey glass, there are a lot of negative emotions caused. And emotions are important here because it shows us what our view of alcohol consumption is.
I don't really want to tell you a lot because it would be unfair to you, my readers and those who still haven't watched this movie. I just want to urge everyone to pay attention to what alcohol or innocent sniffing of drugs can do with a human being, and how it is presented in the context of this story.
There is no shortage of true and pure love in the film. By observing the meeting of the main characters, their unusually-looking relationship development, and at the same time, paying attention to the unfortunate difficulties of life, we can see one of the most beautiful and sincere expressions of this wonderful feeling in the cinematography. At least since the appearance of California Dreams, no movie has been so fascinated me by its naturalness showing the story of love.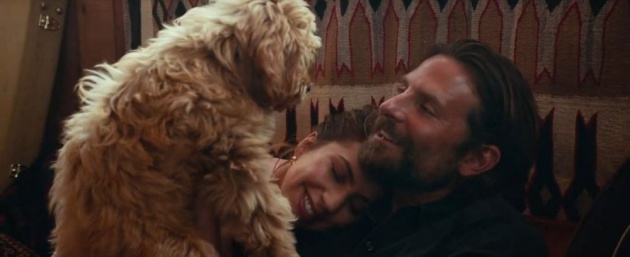 Musical melodrama A STAR IS BORN - Photo credit: imdb.com
Friendship theme in the film also has its own weight. In this case, friendship here comes from the side of Jackson's brother Bob and his difficult attempts to maintain what is most important among brothers - respect and true fraternal love. Certainly, a lot of this topic is said here, so understanding the actions of the heroes is much easier when we understand the cause of the problem.
The star lifestyle is also an important accent in the film when they are not seen by journalists and fans. Especially I liked the presentation of Jack's hero living the rocker's life. Yes, it is understandable that there was a very stereotypical look at the rocker who was using drugs and drinking like a pig, but that image was able to convince us of the fragility of this man and his desire to escape where no one found him.
Ally's life was a big highlight here whose career was not as she wanted from the beginning. She has become her own hostage, which has greatly changed her approach to music and show business. It is behind the scenes of the show business that one can understand that musicians become the product they want to sell as expensive as possible to the producers. Such an attitude to human also changes the person to whom life becomes less pleasant than it might look from the shiny covers of magazines.
Of course, it is also important that you do not feel boring for at least a minute. It is nice to watch it, so even after the end, you may have the idea of buying tickets for the next day's session. At least I will watch it again because to me it is the best movie of 2018 that is impossible not to love.
Why? That is because it is a story worthy of an Oscar and a film that equates by its sensuality even to the cult Titanic. I have no idea if soon there will be such a film project that will be able to influence as emotionally as this drama directed by Bradley Cooper. I wish many awards, although I believe that this film will be appreciated as well in prestigious cinema ceremonies.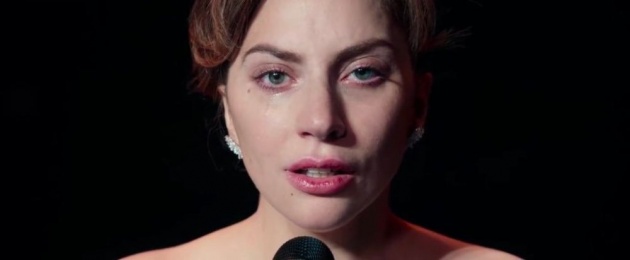 Musical melodrama A STAR IS BORN - Photo credit: twitter.com
The Heroes Of The Movie
Jack and Ally are a duo, a tandem, and a couple who, from the very beginning of the film, spread their own chemistry. You know this is a rare case of watching both lovers in the film and believing at every glance, every facial expression and the words they say to each other. As a result, it seems that it was touching thing to look at some of the scenes that force you to squeeze out a lot of emotions. And I am not ashamed of this because the only senseless person would be able to coldly observe the peripetia of this couple.
It is obvious that Lady Gaga looks completely different from we are used to. There is no sophisticated make-up and costume. Her hair has a natural brown color; she is almost without any make-up. She is such a natural, simple girl. Lady Gaga is by no means Meryl Streep, but her character is alive, understandable, and we want to support her. Not so easy to play in a movie programmed for excessive sentimentality and emotion.
While reading my blog, please check QUERLO CHAT: What kind of movies do you like?
An extraordinary, talented and unusually beautiful girl Elly appeared in front of me, hating her work as a waitress, but she adored composing and singing songs. Lady Gaga allowed her heroine to be shy when meeting Jack, when he compliments the girl after a joint performance, when Ally saw a crowd of listeners admiring her and, of course, when her beloved person makes her proposal using a piece of string, twisted in a ring. Ellie grows up in front of our eyes. It was incredibly interesting to follow her as an ordinary girl who just recently served coffee in a cafe, and now she sings on stage, acts in video clips, and suffers because the marriage with a sincerely loved man collapses before her eyes.
Brad Cooper's performance is perfect. He cleans Lady Gaga's make-up (and literally in the film), does not show too much on painful scenes, and allows spectators to feel standing next to performers on stage. When the restrained Jackson feels pain, we feel it too. When Elly is invited to the stage - we wish her success.
Bradley Cooper managed to create an image of a hardened musician; sometimes you forget that Bradley is on the screen - it is Jack, and no one else. He stuck in the long-time quagmire of alcohol and drugs, and not really trying to keep his head above that quagmire. Good vocal, as it turned out, has the actor and director!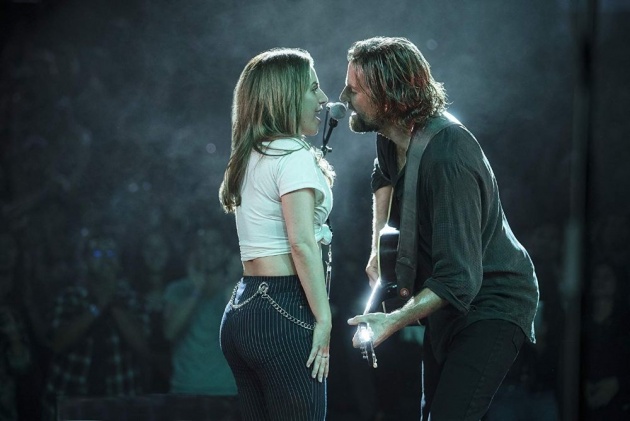 Bradley Cooper and Lady Gaga in A STAR IS BORN - Photo credit: twitter.com
The Technical Side Of The Movie
The most important element in the technical part of this band has become, of course, a soundtrack that excites up to the depths of the heart. Every music creation is stunningly embedded in the storyline context. As a result, we have even more emotional effects in the music-filled scenes. However, one song has become special - Shallows, which cause the shivering on the skin. Immediately after movie returning home, I bought the whole album. I urge you to do that. The album deserves attention and money.
The song itself is not impressive. But it sounds great when we look at Lady Gaga and Bradley Cooper. This happens to the performance of each song. When only one person is singing, the atmosphere and interest are at the limit; singing to the duet - everything comes alive and sounds.
Lady Gaga, Bradley Cooper - Shallow (A Star Is Born) - Video credit: ladygagaofficial via Youtube.com
The camera work technique also leaves a very strong impact after each more emotional scene. The performances are also well presented as if you watch live performances of the main characters. And just watch how good the subtle scenes with erotic spices are filmed. Obviously, there was no attempt to entice the viewer with cheap nudity tricks, which gives me great respect for both Matthew Libatique and the director himself.
Makeup and hairstyles in this film were also not in the last place. Particularly well it appeared on the stage with transsexuals and the disclosure of Lady Gaga's character. She mutated with every new life stage from a simple girl to a real goddess. Heroes' suits also very well reflected their personalities. We see who is a rock singer, and who is promoting popular music.
The video montage is a powerful component of this whole band, without which the dramatic drama displayed on the screen would not be so vigorously conveyed.
Sound editing is perfect. All the scenes with the songs are done just flawlessly.
The Collective Work Of Actors
As I mentioned earlier, there was very strong chemistry between the characters. And this is because actor Bradley Cooper managed to find a common language with Lady Gaga. As you know, she has a very heavy character, which is really hard to please.
Cooper and Gaga light up the screen in a brilliant reimagining of the classic, tragic love story. Excellent chemistry between the two plus great music help make this possibly the best iteration of the tried and true tale of love, addiction, and fame.

Credit: metacritic.com
Now about Bradley Cooper, who made not just a directional debut here. He had to taste the bread of the scriptwriter and the producer. However, such intense work on several fronts did not hamper his actor's abilities, and he tried to devote all himself. It was great and very convincing acting that I think will be rated at least for the Oscar nomination.
Probably everyone will agree that the stage star Lady Gaga has thousands of different faces and bright images. In public, we always see a vivid, wearing an avant-garde costume and a fashion podium that turns into everyday life. In the film, she was completely opposite to what we used to see. I think this role has become a great choice at the beginning of her career. So far, it is the strongest female role I have seen this year.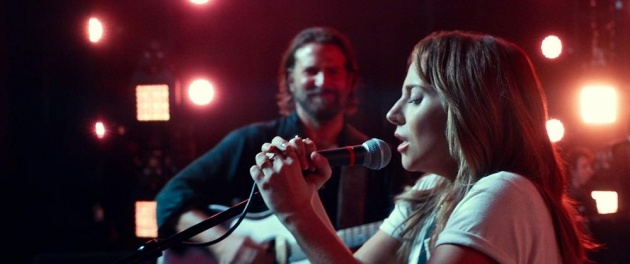 Lady Gaga in A STAR IS BORN - Photo credit: imdb.com
In the second-rate roles, we can see charismatic Sam Elliott who also performed greatly. It's a good role that should not be overlooked by members of the US Academy of Cinema and Science. The film also featured Anthony Ramos, Dave Chappelle, and Andrew Dice Clay. All of them were on time and in place.
On The Final Note
A STAR IS BORN - a masterpiece of cinematography that can be watched infinitely times and re-experiencing the same feelings as in the first preview.
Strong Lady Gaga's performance, amazing and eye-catching Bradley Cooper's directing, soundtrack of stunning beauty, sensationally exhilarating love story, and highly accurate technical exterior - it's just a small part of what makes a title of the best year's film.
One of the main advantages of the film was precisely the presence of deep meaning. It so happened that when I watch films about love I usually don't find any discovery or soul-touching conclusion for myself as many love films talk too flatly with the audience. Cooper's film does not just talk; it hits right in the very core and rises up many questions. And I understand that I have no answer, at least now. I cannot take responsibility with Jack's for his alcoholism, but I cannot also doubt in the love of Elly, that most likely blinded her. I can recognize the exceptional talent of the hero, but I condemn his actions in the final. I can rejoice sincerely for the heroine, whose life lit up a second time on stage, but I can't help but cry that at the same time the life of another equally talented but almost surrendered person went out.
This film is not just about love. It is about life, part of which is love, which, unfortunately, loses more often in real life than it wins. And of course, it is a film about willpower. The presence of which or the absence leads to different results for a particular person.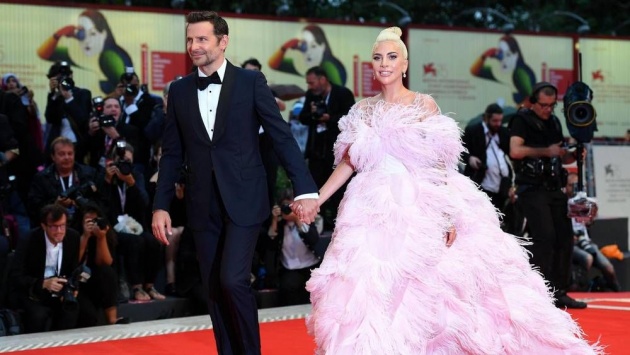 Bradley Cooper and Lady Gaga at the premiere of A STAR IS BORN - Photo credit: msn.com
The film is so strong that the impressions after premiere don't leave you for a long time. Of course, I recommend this film to you - go and watch the story about the high price of fame through the prism of the tragic love of two loneliness - a drunken celebrity and a gifted girl who found each other too late to be happy.
I think this is a work for everyone. Everyone after preview will discover something of their own, intimate, personal, something that at least once a person has been experiencing, and maybe even now. This film touches by its difficult easiness and complex simplicity, true illusion and sometimes cruel naivety. It is worth watching, but it is also worth being prepared for the difficult emotions that the film will cause 100%.
Ally : I'm off the deep end. Watch as I dive in. I never the meet the ground. Crash through the surface, where they can't hurt us. We're far from the shallow now.

Credit: imdb.com
My rating: 10/10
Rotten Tomatoes: 90% ( of 100)
Critics average: 8.8/10
IMDb: 8.1/10
HAVE FUN WATCHING!
**************************************************************************************************
Thank you for stopping by and reading my blog.
2018, All Rights Reserved.
You are very welcome to join Bitlanders and share your valuable knowledge and opinion.
**************************************************************************************************