Movie Review - A Wrinkle in Time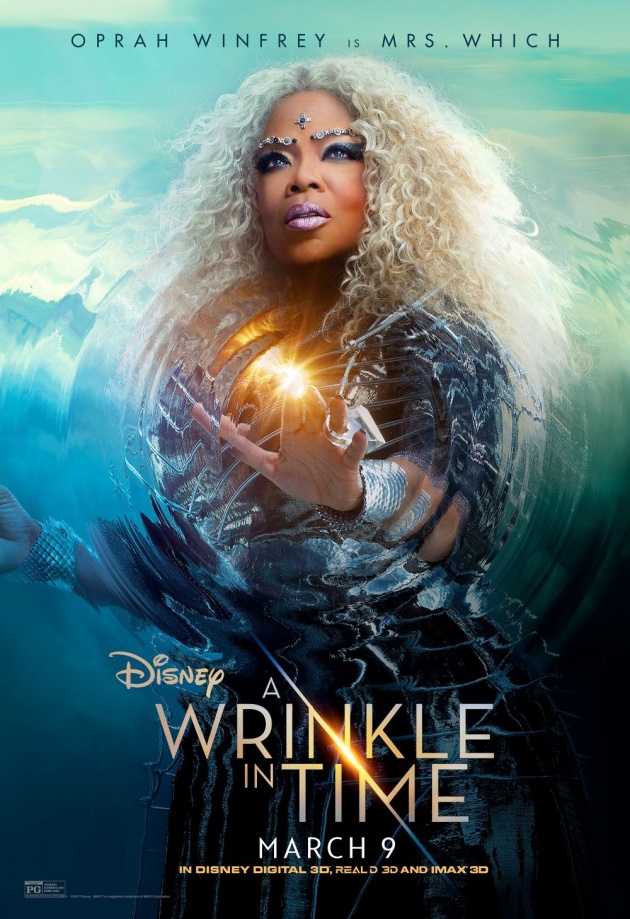 Image Credit: www.collider.com
✔ Introduction

Dear Friends, I hope you are doing fine and having good time on bitlanders. Today, I have come up with my another new blog with the title of "Movie Review - A Wrinkle in Time" which is actually a movie review of new Hollywood movie. This movie is a Science Fantasy film with a lot of adventures and computerized scenes. We can say that this film is a science fiction movie, it is based on a novel with the title of "A Wrinkle in Time" i.e. with the same name title written in 1962 by Madeleine L'Engle. This film has been directed by Ava Marie DuVernay who is a famous American Producer and Director. This movie is about a Scientist family, in which father goes missing who is a Scientist and is keenly exploring the Astronomy Field of science. His daughter goes to find him and enters the space in order to search him and successfully recovers him from evil powers who kidnapped him for performing their evil acts. This surely is a wonderful movie and one should watch this with their friends and family members in order to have a good and quality time. If you are among the ones who are interested in Science Fiction and Adventure movies then this movie is for you. I liked this movie very much and I hope you are going to like this movie as well. Let's have a deeper look into this science fiction, thriller movie and review its content, picturization and production.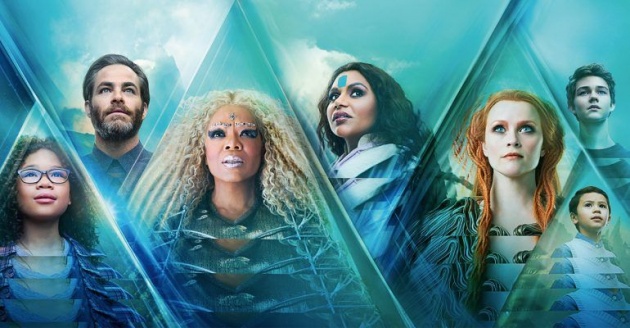 Image Credit: www.truestaris.com
This movie has been released on March 09, 2018 in the United States under the banner of Walt Disney Studios Motion Pictures. The details of cast of this mind blowing movie is as under:
✤ Oprah Winfrey as Mrs. Which
✤ Reese Witherspoon as Mrs. Whatsit
✤ Mindy Kaling as Mrs. Who
✤ Storm Reid as Meg Murry
✤ Levi Miller as Calvin O'Keefe
✤ Deric McCabe as Charles Wallace Murry
✤ Chris Pine as Dr. Alexander Murry
✤ Zach Galifianakis as The Happy Medium
✤ Michael Peña as Red
✤ Gugu Mbatha-Raw as Dr. Kate Murry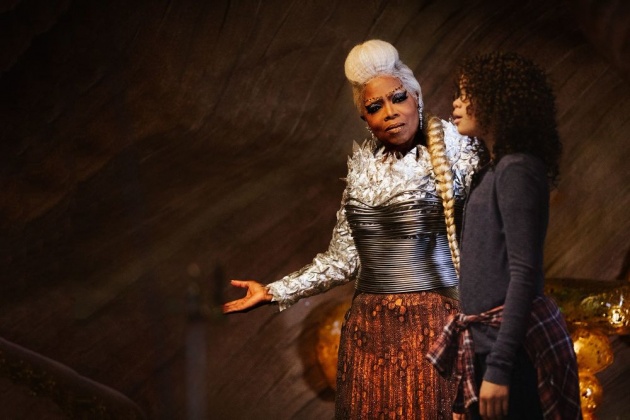 Image Credit: www.vanityfair.com
Finding their father may be the kids' driving goal in the film, but it's the inter-dimensional tourism that makes their mission worthwhile. The first planet they come to is inhabited by sentient plants that have mastered the secrets of levitation and that "speak color" (a fun idea somewhat unsatisfyingly explained here). With emerald-green fields and crystal water as far as the eye can see, this world is home to Mrs. Whatsit, who makes a transformation we haven't seen before, whisking them away on a unique kind of magic carpet ride.
Information Source: www.variety.com
Video Credit: Disney Movie Trailers via youtube.com
✔ Plot Of The Movie
The film begins as a school student Meg Murray is in problem at school since discovering that her father a Scientist, Dr. Alexander Murry has disappeared while studying the science of astronomy. She along with her brother Charles Wallace Murry decide to go on a mission to space in order to find their father when they come to know that their father is in space captivated by someone. They have help of Mrs. Whatsit and Mrs. Who and Mrs. Which who by the course of time appear in the backyard of their house and inform Meg about the small cubical space ship Tesseract (on which Meg's father was working on) which is about to leave for space and they get onto this Tesseract to travel to another planet in the space.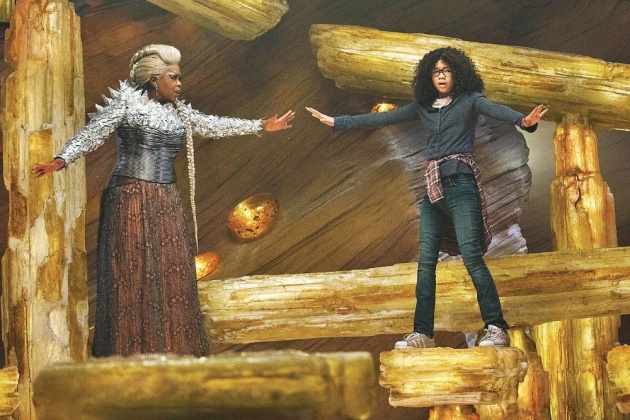 Image Credit: www.dailycal.org
In the space, they came to know that their father has been captivated by The IT which has ill motives to occupy and take over the universe. Thereafter, they meet the Happy Medium which helps them find their father and inform them that their father has been captivated at a planet called Camazotz by the IT. Knowing this, all the team except Mrs. Who leave for that planet where their father is. Over There at Camazotz, they meet The IT's bodyguard, Red who tries to stop them. He deploys different measures and as a result, Charles Wallace fails to resist strongly and eventually lets The IT take full control of his mind.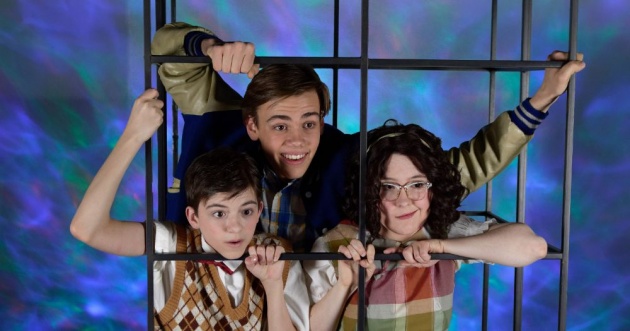 Image Credit: www.lctix.com
A serious fight ensues at the planet Camazotz as the team from earth fight hard to release Meg's father from the evil The IT. The enemy is a strong opposition which takes help from all the evils such as greed, anger, pride, selfishness, and low self-esteem. However, with an effort and timely response of Meg's father, Meg manages to free Charles Wallace from the control of The IT and also successfully releases control of the planet Camazotz from The IT. While returning back to earth, Meg thanks all the women for their help and for finding her father. The film ends as the Meg Murry and her family along with her father celebrate reunion and a successful operation to free the planet Camazotz from The IT.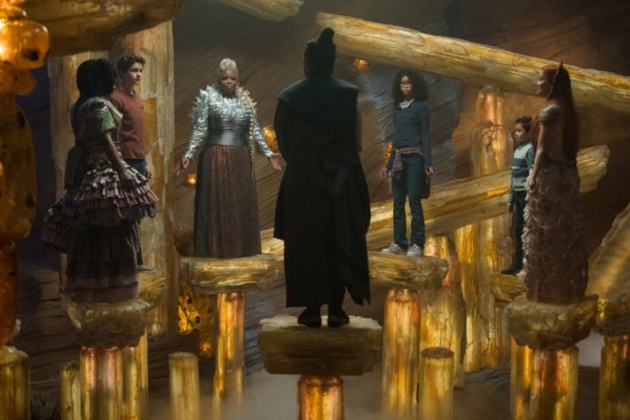 Image Credit: www.vulture.com
✔ Here is

Querlo Chat

for you. Isn't it fun to chat with a Chatbot ?
✔ My Movie Review - Conclusion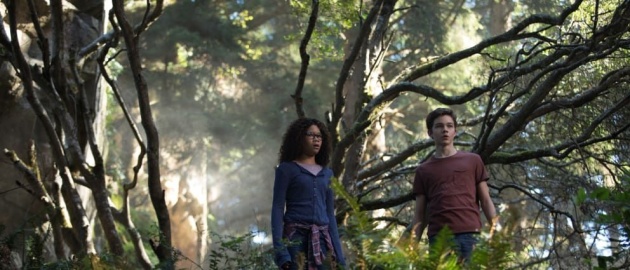 Image Credit: www.regmovies.com
This movie is a great addition to Science Fiction movies. The picturization, screen-play and acting of all characters is outstanding. The Director has put up a great effort to make this movie a successful venture and she has been successful as the movie is making a lot of box office business. Since science and advance technology is making improvements on daily basis, therefore, there are a lot of movies which are being released these days that are based on science and fiction. Furthermore, people get attracted towards such movies and they rush on to cinemas to watch such science adventure based movies. This movie has not dissappointed its viewers as they find this movie very appealing. Therefore, I strongly recommend this movie to the individuals who like to watch science and adventure movies. Children will get attracted towards this movie more than adults because different scientific scenes appeal to them. One of the best scenes from this movie is appended below for your entertainment.
Image Credit: The New York Times via youtube.com
✿✸✔✤✪ - - - - - - - - - - - - - - - ✿✸✔✤✪ - - - - - - - - - - - - - - - ✿✸✔✤✪ - - - - - - - - - - - - - - ✿✸✔✤✪

Thanks for Reading.


This Blog was written by Rafaquat Noman (a Resident of Saudi Arabia and a Traveler) for bitlanders. If you wish to join bitlanders.com, Click Here. This is the author's original work, therefore, please do not plagiarize.


DISCLAIMER: The contents of Blog above are that of the author and does not represent his company or agency. The sites, videos, and photos used in this Blog are for information purposes only and links are available for direct access. The author does not receive any monetary benefit from those companies or sites.
✿✸✔✤✪ - - - - - - - - - - - - - - - ✿✸✔✤✪ - - - - - - - - - - - - - - - ✿✸✔✤✪ - - - - - - - - - - - - - - ✿✸✔✤✪