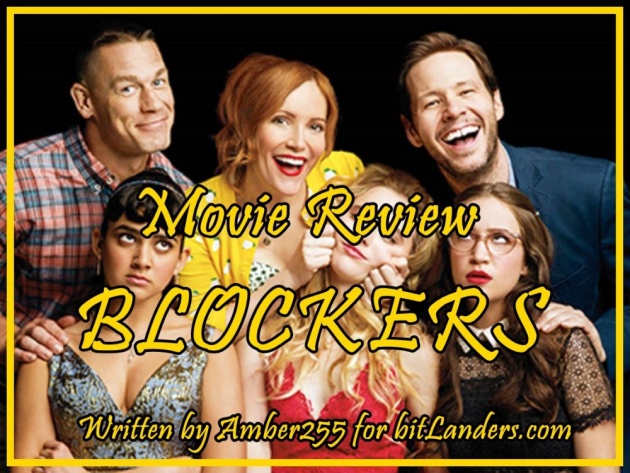 Movie Review: BLOCKERS - Photo credit: en.wikipedia, edition by Amber255 for bitLanders.com
There is no shortage of comedies in cinema. There are also a lot of comedies whose main content is sex, or somehow related to this bodily pleasure. Sometimes it is stories about drug addicts; sometimes the comedy is about sex-hungry students. And if the speech is about Seth Rogen, we are sure we can have everything in his films. However, rarely can we see a story about how parents try to prevent their children from having sex.
So, last year we had Seth Rogen's BLOCKERS shown in the cinemas. It's one more movie review of IMDb list of 50 best movies of 2018. BTW, it is 49 movie I write about, and soon, we will end this list.
The comedy king Seth Rogen, who produced the film, united with a team that before featured Neighbors and This Is The End, so audience anticipated BLOCKERS to be funny.
The perfect teen coming-of-age story is just as rare as a great sex comedy; and exceptional comedies in general are hard to find — which would make Blockers something of a cinematic unicorn for delivering on all counts.

Credit: screencrush
The film was directed by director Kay Cannon, who in the past created Pitch Perfect 2 and Pitch Perfect 3. She created her first film, which was obviously influenced by film producer Seth Rogen. If you are familiar with his work, you will certainly notice it.
And yet, this is not a typical job for her. Still, she added some originality to the film. I find it difficult to say if this film is very different from what Seth could have created, but in one case or another, the film as the debut is interesting.
BLOCKERS, Official Trailer - Video credit: youtube
The Short Story Of The Movie
When Lisa (Leslie Mann), Hunter (Ike Barinholtz), and Mitchell (John Cena) learn about the secret plans of their daughters to say goodbye to the virginity at graduation night, they are going to carry out a mission to blur the sucker plans at any cost!
Armed with the purpose of protecting their little girls, parents start the operation No sex, where there is no room for even flirting! Parents are not going to let their children make the biggest mistake in their lives. Or, at least adults think this way. And that is how the great persecution begins.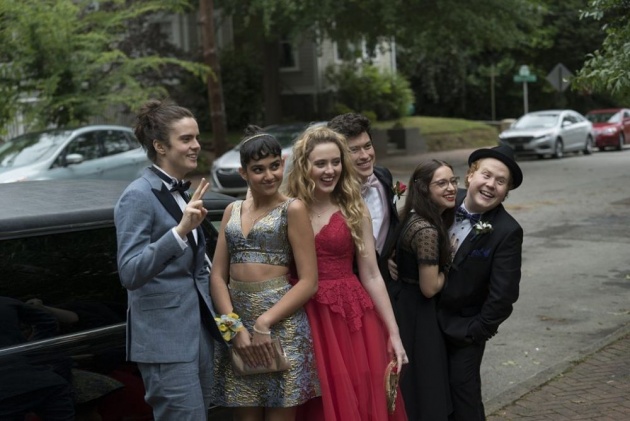 BLOCKERS review - Photo credit: imdb.com
However, teenagers seem stubborn - girls are not going to change their plans, so which team will do their mission first?
Lisa : In times of crisis, parents are known to have super-human strength. - quote of the movie

Credit: imdb
The Content Of The Movie
Basically, everything here is American - the comedy about sex and many vulgar jokes. One of the funniest was, however, a scene with John Cena and a casual student, when they competed for drinking beer through a tube in the butt. Incredibly stupid, and at the same time, incredibly funny.
So, as is typical in such films, parents look like bigger children than the children themselves. The daughters are very mature, responsible, knowledgeable about how sex works, and here the adult trio is incredibly windy.
Typical funny characters really create a mood, and sexual lessons are far from being suitable for a school-age viewer. But I believe, everyone will watch it because it's a comedy, because it's John Cena, it's a movie telling witty about sex.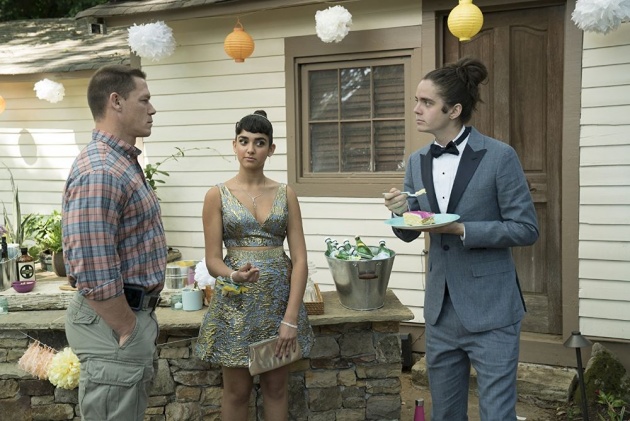 Comedy BLOCKERS - Photo credit: imdb
If to talk about the plot, it is fun to note that this comedy has a very good consistency. Specifically, the story is about two days, so everything is told in a very consistent way, with the smallest details. It looks like this impressive teenage night lasts one minute after another. And most importantly, it's not getting bored. This time, it is interesting that teenage drama and any changes there are not so accentuated. Most importantly, parents and their attitude towards teenage sex are the way they perceive that children are about to enter the adult world. I have never thought about it before, so it's fun to look at the story through this prism.
The film's plot itself is basically not the so original. It makes fun so much not history itself but situations that are created by parents who lag behind from life, who do not know what children are talking about, how they look at their lives. And, of course, how parents look for their children.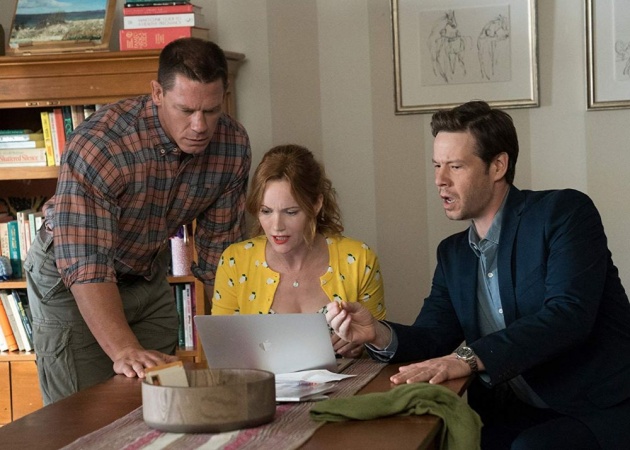 Movie Review: BL OCKERS - Photo Credit: popkult.blog
Perhaps comedy is vulgar; it does not lack all the hints of action in bed or other sex-related talks, but everything is pretty simple. And if they are, they are far from what Seth Rogen and James Franco have previously presented.
But this movie is not about the traditional loss of innocence at the graduation night, but rather about the unfortunate parents who are about to face the crisis of the empty nest. All in a joking, vulgar form.
So, on the one hand, this is the cake for girls, and on the other, it's about two dads and a mother. One has a wife, but she was deliberately made a mom of the baby so that she would not interfere with her tensed husband in trying to stop the first intimacy of their little girl.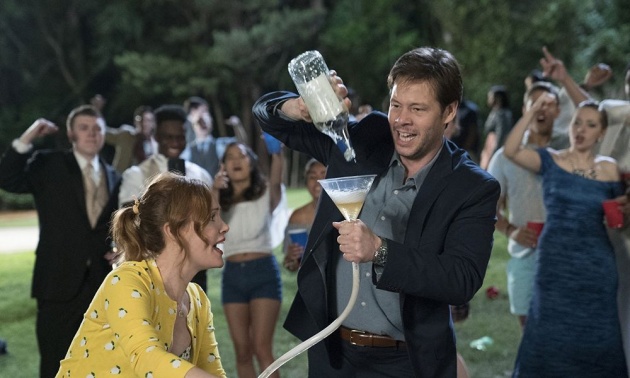 Sex comedy BLOCKERS - Photo credit: twitter.com
As for me, all these pacts about the first sex at the graduation are wild. It is clear that life is like that, and for many, their first man or girl, remain only a memory. Warm or unpleasant - that individual for everyone.
But why inevitably, like monkeys: if one is going for that, so the others too strive for what should b individually for everyone? At least, they would be in love. What is this idea fix? This phenomenon is not clear to me. It looks now that if they go to the dance together, sit at the same table, well, and the sex must be together too? Is this the logic?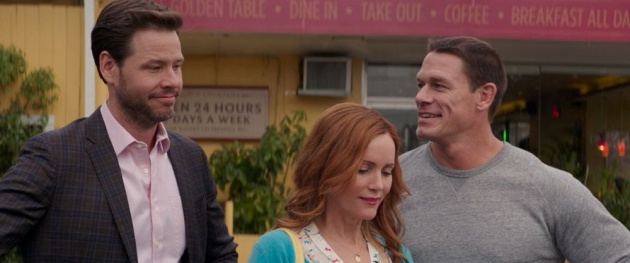 BLOCKERS: movie for entertainment - Photo credit: jobbara-artalmatlan.blog
Approximately two-thirds of the film are adventures, and the last third is already completely sentimental moments, that can affect the parents of the younger children. Children grow up; they need to be let go; otherwise, they really cannot become adults.
And still, it is not completely empty film - the relationship between children and parents is quite good revealed, the lines of the characters' behavior are worked out, the basic idea is rightly formulated - trust is a guarantee of understanding in the family.
It did not go without the notorious and fashionable nowadays issue of tolerance, which is already pretty much boring, to be honest.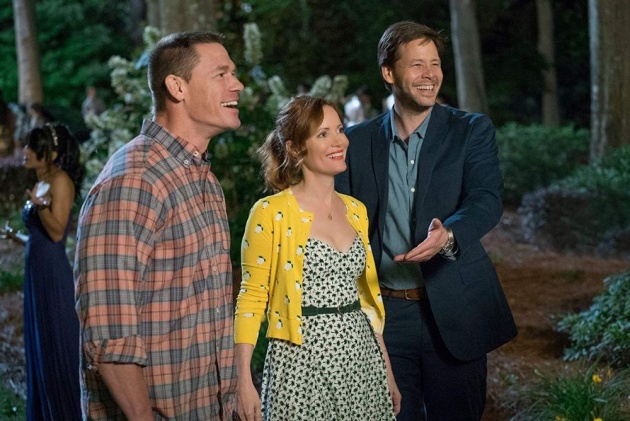 American comedy BLOCKERS - Photo credit: twitter
The Personages Of The Movie
Parents' portraits in the film are very well-developed. It's a naive dad, totally dumb dad, and crazy lonely mom. Each of them is distinctive, but with its own purposes.
Mitchell (John Cena)- he is very naive, and at the same time, he looks like animal full of anger, who wants to tear the daughter's boyfriend into pieces.
Lisa (Leslie Mann), who embodied a lonely mother, also joins him. She is an extremely funny character that caused probably the most laugh in the whole movie, especially her ninja actions in a hotel.
Hunter (Ike Barinholtz) - well, the third father is solid, but the daughter feels disappointed by him.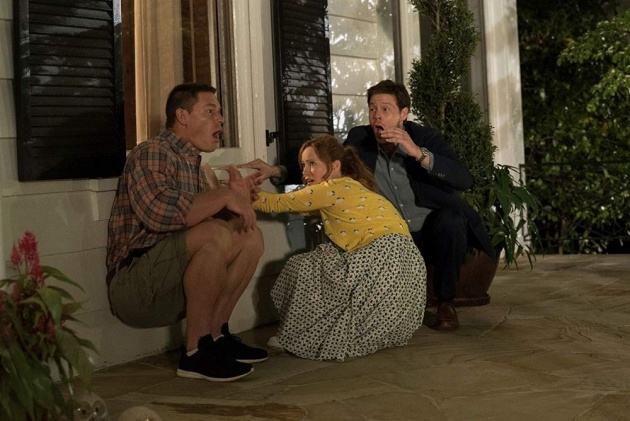 BLOCKERS review - Photo credit: tomhack.blogspot
They do not yet have the full realization that the children have already matured, and are not ready to let them go free-swimming.
The girls are chosen not bad; I liked all three girls.
Funny people! Some - naively believe that adulthood begins with the moment of losing virginity, and others - believing that total control over their offspring will solve all the issues of education.
The authors of the tape talk about sensible things: yes, we are native people, but this means not only eternal care but also trust. It is not easy to understand for many adults. And the film shows how control is intrusive, and how far it can lead - the young heroes in the film are not so stupid and helpless as it seems to their parents.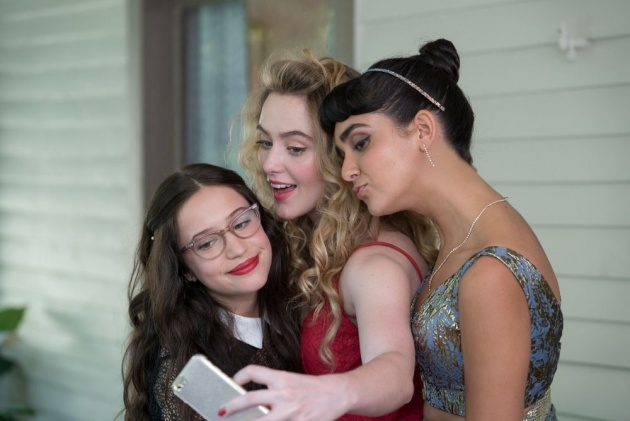 American comedy BLOCKERS - Photo credit: twitter
The Collective Work Of The Movie
Perhaps the most important thing in this film is the actors who played the roles of the parents. Everything else in this movie is not important, and without these actors, the story would be much weaker. Rarely, it is the actors who pull the whole film on themselves, thus obscuring all the other drawbacks.
The biggest surprise raises the former wrestler John Cena. The actor playing not in first comedy simply embodies a great teddy bear that we wouldn't like to meet on the street, but with his daughter, he doing very well.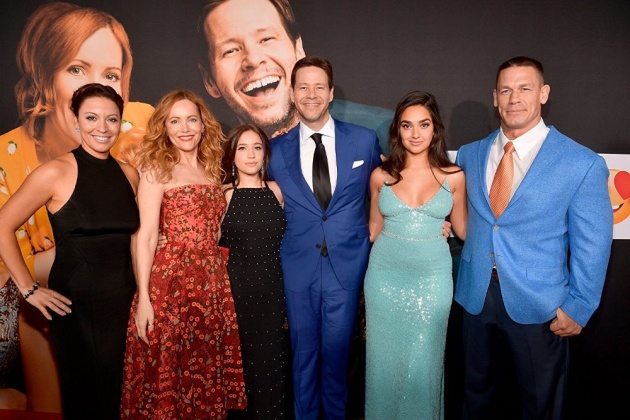 50 best movies of 2018: BLOCKERS -Photo credit: imdb
Ike Barinholtz's performances in all his comedies are quite similar, but here it was still very funny to watch his change throughout the film - from a harsh father to a caring father, but he is doing well with his daughter.
The film features comedian actress Leslie Mann too. I don't really like her type, and therefore, I don't empathize with her heroine.
Of the young actors, there are Kathryn Newton, Gina Gershon, June Diane Raphael, Gary Cole. Maybe they are future stars.
Each actor had his own special character, and they did very well.
BLOCKERS Interviews: John Cena, Leslie Mann, Kay Cannon - Video credit: youtube
On A Final Note
BLOCKERS is another comedy of last year that I could watch at least once more with great pleasure. A lightweight, completely non-binding film that will unleash from nasty reality and let you sit down in a soft chair for 100 minutes. Curious situations will make you laugh more than once, and bigger shortcomings will not be so important. It's a good night's entertainment when you want to relax. And even though the film does not really lack the turns of the storyline or the dramas, they are not so important or visible when we see John Cen.
So, for those whose children are very small, or have not them at all - yes, the comedy will seem completely stupid, vulgar, with a couple of such moments that you do not want to remember. But I think parents should be tense, if inadvertently in the correspondence of the children, they will find a large number of eggplants signs.
It is a great comedy for adults, even though cinema critics have praised it, but without witty situations that are designed according to clichés, don't search for something high for your thoughts in the movie. Similar to Bad Mothers- you're laughing, laughing, and then just feel some kind of emptiness as it leaves nothing in your conscious to think about. It's a movie of a moment. It looks to me a standard, acceptable, nothing too special but for a moment it raises the mood. It is better if you consider BLOCKERS as pure entertainment.
Check Querlo chat about Captain Marvel movie:
Nevertheless, I would not show this film to children, though if I were fifteen, I would laugh till choked. The film is vulgar and therefore not recommended for family viewing, a lot of talk on the "this" topic and scenes with half-naked bodies. I think that the film will appeal to those who love simple comedies with a touch of vulgarity. Fans of intellectual movies should not pay attention to this film.
Summary: If you want to have fun without thinking about high matters, if you are not disgusted by teenage outrages, vulgar jokes and other shameless moments, if you are not an idealist and not a moralist, then this simple and uncomplicated film is perfect for evening viewing with friends or your beloved.
Blockers is the latest example of the millennium's most dispiriting film trend: Stupid drunk people making stupid drunk decisions for two stupid hours.

Credit: nypost
My rating: 6.5/10
Rotten Tomatoes: 83/100
Metacritic: 69/100
Critics average: 50/100
IMDb: 7.6/10
HAVE FUN!
**********************************************************************************************
Thank you for stopping by and reading my blog
2019, All Rights Reserved.
You are very welcome to join Bitlanders and share your valuable knowledge and opinion.
***********************************************************************************************