Movie Review - Truth or Dare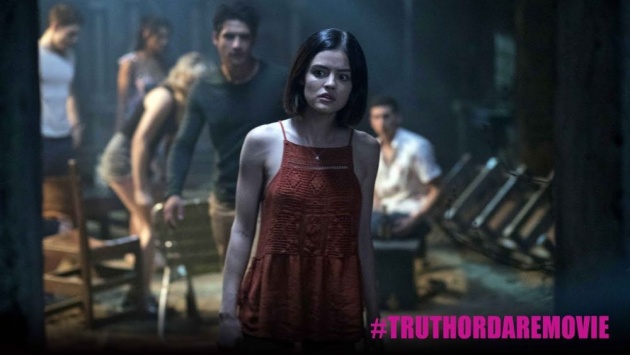 Image Credit: theplaylist.net
✔ Introduction

Dear Friends, I hope you are doing fine and enjoying the website i.e. bitlanders.com. Today, I have come up with my another new blog with the title of "Movie Review - Truth or Dare" which is a movie review of a new Hollywood movie "Truth or Dare". Friends, this is a horror and thriller movie which sends shivers down the spine throughout its playtime. I enjoyed this movie very much and I think this movie has potential to be one of the most famous movies based on horror and thriller concepts. I guess, the individuals who like such kind of horror movies must have seen it already. The ones with soft-heart must watch in company of other friends or family members because this movie might scare them pretty much. This film has been directed by Jeff Wadlow who is an experienced Director to much extent. He has done a remarkable job and has come up with another masterpiece. So friends, let's have a deeper look into this horror thriller movie and review its content, acting, filming, locations, picturization and production.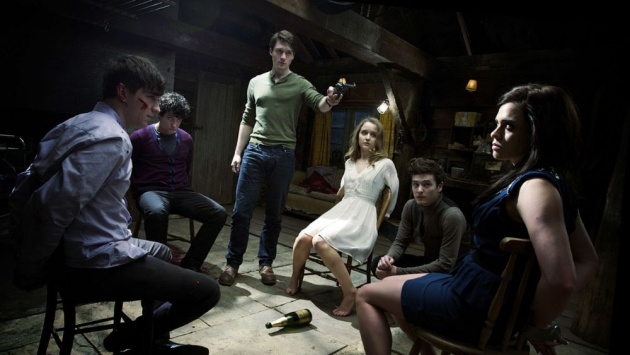 Image Credit: www.movies.uk.com
This movie has been released on April 13, 2018 in the United States under the distribution banner of Universal Pictures. The cast of this movie is not very huge, let's have a look at its cast:
✿ Lucy Hale as Olivia Barron
✿ Tyler Posey as Lucas Moreno
✿ Violett Beane as Markie Cameron
✿ Landon Liboiron as Carter / Sam
✿ Hayden Szeto as Brad Chang
✿ Nolan Gerard Funk as Tyson Curran
✿ Sophia Ali as Penelope Amari
✿ Aurora Perrineau as Giselle Hammond
✿ Sam Lerner as Ronnie
This movie is overall just unique and cool. Unlike other cliche horror films where some demon figure is "haunting" the house, this film takes a unique approach by having a group of friends end up being the ones that have to do the "haunting" and "killing"; this concept also played well on friendship and family bonds/truth telling and trusting one another. Lastly, the creepy smiles make for iconic visuals that will stick with you even after you finish watching.
Information Source: asfurd via www.imdb.com
Video Credit: Universal Pictures via youtube.com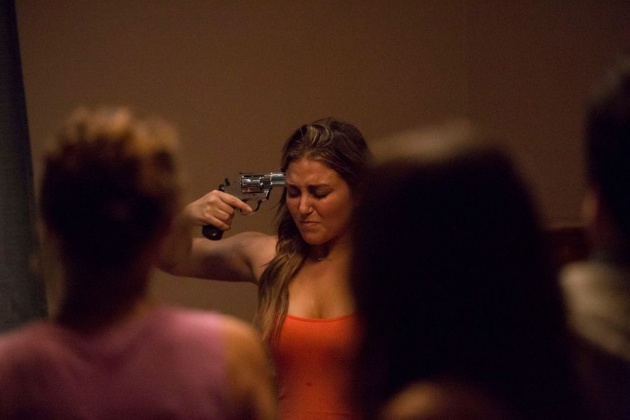 Image Credit: www.decaymag.com
✔ Plot Of The Movie
The film begins as Olivia Barron who is an environmental activist type of character plans to go on a vacation trip to Mexico along with her close female friends and their boyfriends. All this visiting group consists of Markie Cameron and her boyfriend Lucas Moreno, Penelope Amari and her boyfriend Tyson Curran as well as Brad Chang. Just when they start to have enjoyment in this trip, one student who also studies in the same college, Mr. Ronnie (who happens to be there already) starts teasing and harassing Olivia Barron. Seeing this, an unknown person helps Olivia Barron to get rid of Ronnie's harassment. Later on, this man whose name is Carter, invites Olivia Barron along with her group at somewhat a secluded place. Without knowing the ill motives of this man Carter, all the party members agree to meet him at his proposed location.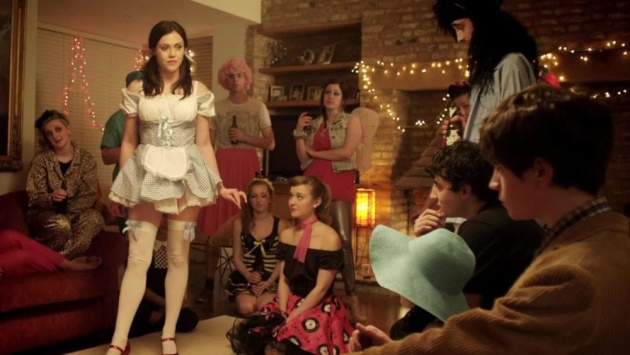 Image Credit: www.anygoodfilms.com
When the group meets Mr. Carter at his proposed secluded church, he starts a game which he calls "Truth or Dare". Unknowingly, the group takes part thinking it is just like other games. At the end of this game, Carter reveals his true intentions and informs the group that they have been trapped in this evil game and this game will follow them. They will have to obey the game rules and perform the tasks this game wants them to perform or else they will be killed brutally. The group does not seem to be taking it seriously and just keep following their routine sightseeing and enjoyment.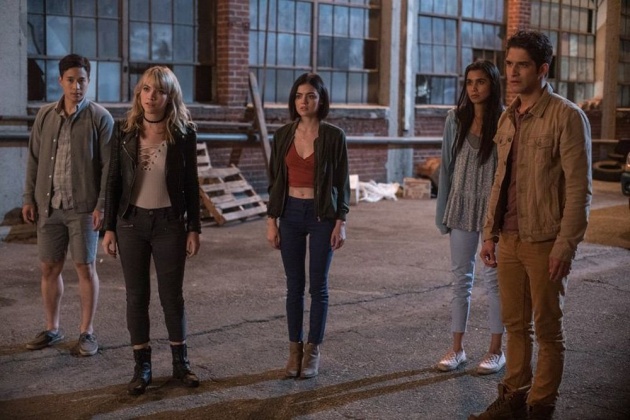 Image Credit: www.comingsoon.net
When the group reaches back their hometown after their spring vacations, Olivia Barron notices something strange as she sees "Truth or Dare" written everywhere. At first, she does not believe, however she is forced to take part and as a last resort she chooses truth in order to get rid of this evil game. Meanwhile, Mr. Ronnie is found dead as he also thought that this game was a joke and did not perform the game's given task. Now the game has conquered them and they have no choice but to follow the game's demands. Some of the horrific events that follow due to this game's demands are as follows:
✤ Markie breaks hand of Olivia Barron
✤ Brad Chang is forced to reveal his homosexuality to his father.
✤ Tyson Curran dies as he tries to trick the game by lying instead of telling the truth.
✤ Penelope Amari is forced to walk along the edge of the roof in a drunk state and she eventually falls but luckily survives as her friends manage to catch her in time.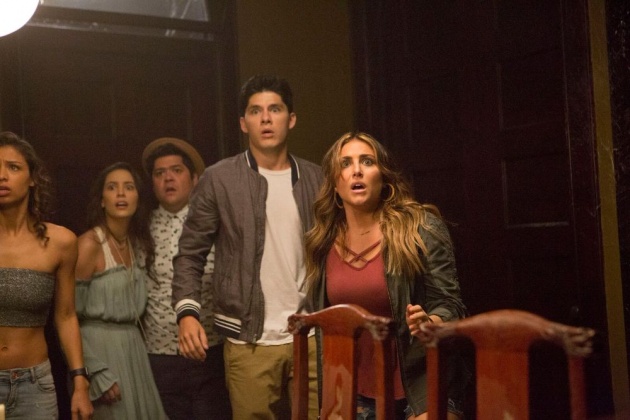 Image Credit: www.horrorfuel.com
The group has to find the solution to this problem and they desperately want to end the game at any cost in order to avoid further losses. They managed to find Giselle Hammond who also participated in the game before. However, during discussion, Giselle Hammond informs that she has been commanded by the game to shoot Olivia with a handgun. However, Penelope Amari comes in the way to sacrifice her life to save Olivia. Seeing her failure to kill Olivia, Giselle shoots herself and dies. The group then meets a former nun who informs them that it is actually a demon who has caused this horror. The group gets hold of Sam and takes him to Church in Mexico to end this game by performing a ritual to cut his own tongue. Over there, the demon forces Lucas Moreno to kill Sam before he could do anything to stop the game. Now, as the demon informes them, the group has no choice but to increase participants of this game in order to prolong their own lives and they do so by encouraging others to play the game through youtube video.
✔ Here is Querlo Chat for you. Isn't it fun to chat with a Chatbot ?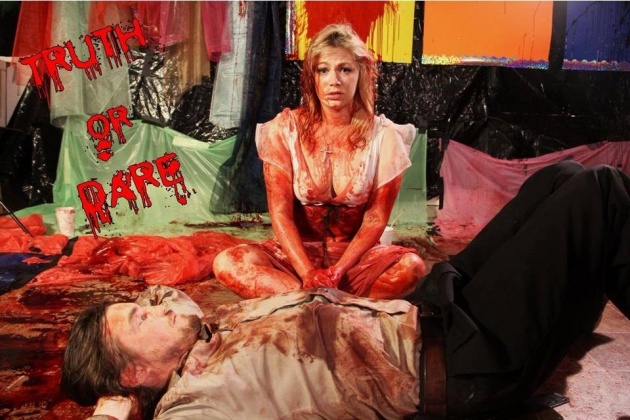 Image Credit: www.horrorfreaknews.com
✔ My Movie Review - Conclusion
Horror and suspense movies are always fun to watch and a thrill to experience. This movie is no exception, its story, camera-work, background music, locations and acting has been very good. All the lead actors are young and energetic and they put in their 100 percent efforts in this movie. Overall, this movie is entertaining and a treat to watch. This film's sequence and story play is quite awesome and keeps the audience motivated and interested. This film is the production of Blumhouse Productions which has been serving the Film Industry for about 20 years. Although, this film is considered to be a low budget horror film with the budget cost of only USD 3.5 Million, but it has shown good performance commercially and has managed to make Box Office business of more than USD 48 Million. This shows that this movie has been appreciated by the movie fans. On the whole, this movie is a good addition to horror thriller movies. One of the best scenes from this movie is appended below for your entertainment.
Video Credit: BD Horror Trailers and Clips via youtube
✿✸✔✤✪ - - - - - - - - - - - - - - - ✿✸✔✤✪ - - - - - - - - - - - - - - - ✿✸✔✤✪ - - - - - - - - - - - - - - ✿✸✔✤✪

Thanks for Reading.


This Blog was written by Rafaquat Noman (a Resident of Saudi Arabia and a Traveler) for bitlanders. If you wish to join bitlanders.com, Click Here.


DISCLAIMER: The contents of Blog above are that of the author and does not represent his company or agency. The sites, videos, and photos used in this Blog are for information purposes only and links are available for direct access. The author does not receive any monetary benefit from those companies or sites.
✿✸✔✤✪ - - - - - - - - - - - - - - - ✿✸✔✤✪ - - - - - - - - - - - - - - - ✿✸✔✤✪ - - - - - - - - - - - - - - ✿✸✔✤✪