Murg Choley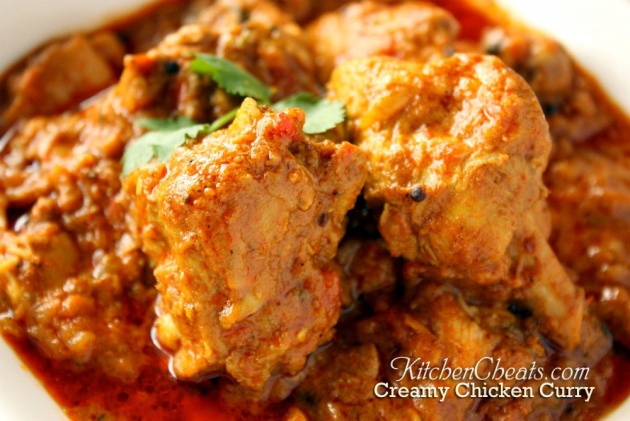 Ingredients: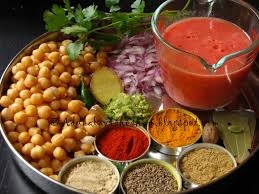 Chicken 1 kg
Chickpea ½ kg boiled
Onion 2 medium size
Tomato 2
Ginger garlic paste 1 table spoon
All spices powder ½ table spoon
Coriander powder ½ table spoon
Cumin seeds 1 table spoon
Green chillies 3
Red chilli powder 1 table spoon
Salt to taste
Turmeric powder 1 tea spoon
Oil 6 table spoon
Cooking Directions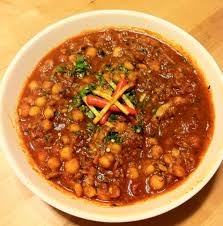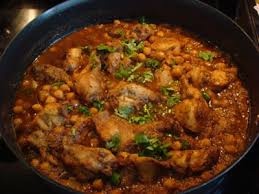 1) Take oil in pan add cumin seeds and leave to pop up. Now add onion and golden fry it.
2) Now add ginger garlic past, tomatoes and green chillies fry for 5 mints.
3) Add all spices powder, red chillies, turmeric powder, and salt, fry till the boil leaves the edges of pan.
4) Now add chicken in this masala and fry it till the color turns in golden brown.
5) Now add chickpea and fry for 10 minutes, add half cup of water and cover the pan for 5 minutes over the medium heat.
6) Sprinkle sliced ginger, green chillies and coriander leaves.
7) Serve with naan, rice or bread.