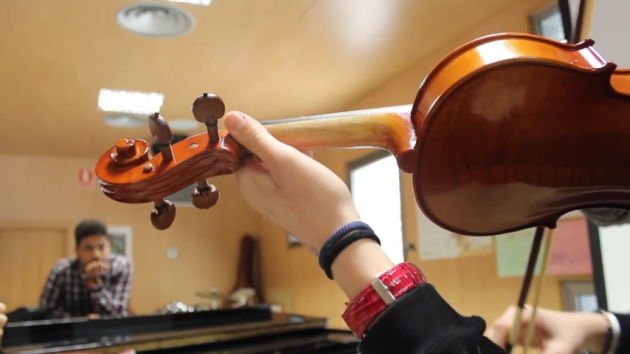 Music is something great. It's amazing how many different styles, rhythms and instruments there are and have ever existed; how they all combine and nourish, encourage and inspire each other. Amazing, how music at the same time defines and belongs to cultures, to ages, to peoples.
I think I could write for hours about music, but I will leave it for another blog entry... or song.
What I would like to present to you is the result of a project I conducted with around 60 students of the German School of Valencia (DSV).
The topic given to us and which the students had been dealing with for a few days was drug prevention. So, I prepared a basic instrumental and showed it to them. I encouraged them to listen to it and think of melodies, rhythms and texts that could contribute to improve the piece. After that, every student had something to add.
I took my portable studio to record (with The Jay's help) all those ideas and later worked on the mix and the mastering.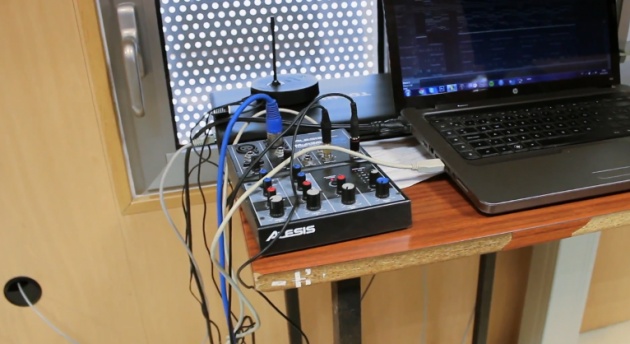 You are about to watch and listen to the final song. Before you do that, let me tell you some facts about the song:
-The song was composed by StelioN (me!) together with more than 50 students.
-It was written by them, using both German and English.
-The following instruments were played by students:
Piano, Guitar, Marimba, Violin, Congas, Drums, Flute, Clarinet, Saxofon, Fagott, Harmonica, Keyboard.
-One of the students (David Breuckmann) filmed and edited the video.
Knowing all this, it seems clear that musical activities and projects like this one enhance students' creativity, teamwork and self-confidence; positive values that should be present in education.
I hope we all become conscious about it ;)
Oh, you can download the song or watch the video in other platforms:
On Youtube:
https://www.youtube.com/watch?v=4ZhFppuyiu0&vq=hd1080
On Vimeo:
On Soundcloud:
https://soundcloud.com/stelionmusic/stelion-ft-klasse-9-nimm-keine
Pablo Lozano (StelioN)