Afghanistan is a country that has experienced more than 30 years of war. Thus, all cultural aspects of Afghanistan have been affected by such a war. Afghan music is one of the cultures that have affected in bad way since the last 30 years.Afghan music has a long history; 3 to 4 thousand years. Afghan music is mostly like Indian music.
Now, western music has entered Afghanistan and could have charmed lots of fans. For example, pop music, and wrap that has attracted lots of fans recently.Different musical instruments, such as drum, flute, and etc are played in Afghanistan. Most of the essential musical instruments played in Afghanistan are invented up here.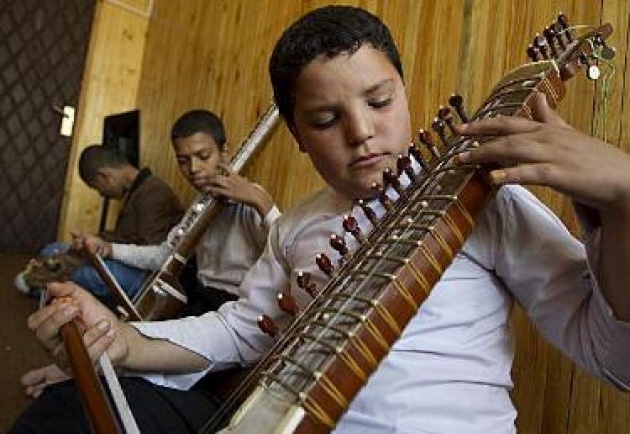 Afghan youth generation are interested in western music, but Afghan older persons are interested in Afghan classic music.
Afghanistan national institute music is the first institute in Afghanistan which is training the afghan youth about the national music of Afghanistan. This institute would like to live the culture of Afghanistan through music. Afghanistan national institute of music was performance for the first time in U.S.A on Feb 2013. They really supersized other people with performance the Afghanistan music.