"Oppan Gangnum style"
Sound Familiar?
This one phrase became known INTERNATIONALLY within months; especially in the US. It's Origin? South Korea!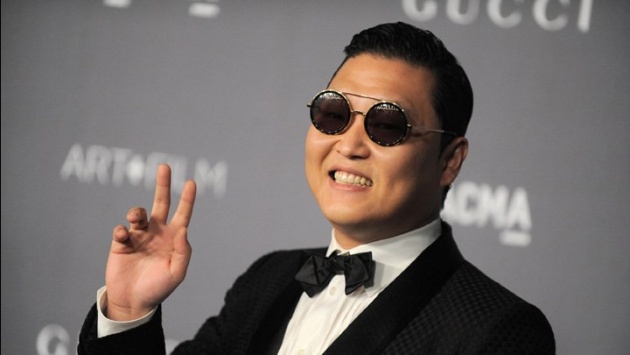 It's a song no one understands, a song no one interprets for the meaning of its words….yet this didn't stop the song from receiving a whopping world record of 1,000,000,000+ views…
When it comes to Music, how diverse the languages are between the artist and listener, it really doesn't matter. Sooner than later, LANGUAGE will be irrelevant (in music industry)
***
My name is Fred, and I am 24 years old. I was born in a small town called Mogilev (Belarus), my native language was Russian. Throughout my teen years enjoying the art of music, I strictly believed that people had to understand the spoken words in the song, in order to relish and perceive the music…
Still having the same ideas, I moved to New York City, USA. I cogitated that USA set out rules in Music, and sectioned/branded everything out. "Couldn't speak English? Too bad" was a phrase that acted as a splinter in my brain. I eventually, and quickly, learned to speak English…
However, an evolution is in the making. Just a while ago, Korean singer PSY released a song called "Gangnum Style", in which its popularity flowed through the Earth like fire spreading across paper.
The 21st Century is making its debut!
A bit more than half a year ago I attended a French concert featuring the best Chanson singer ZAZ.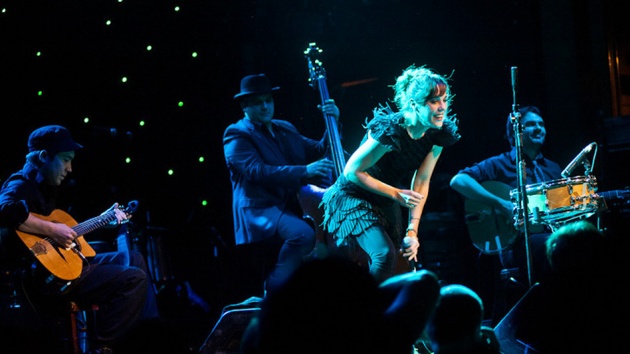 Not only did I not interpret a single word, I completely enjoyed the concert.
Also, I watched a video that had millions of views, of an Arabic singer producing his own song, in which the grammar was completely incorrect, the accent working as an obstacle, and I Barely understood a word he was saying. However I came to enjoy the video; which held cool audio effects, shocking good quality and I actually found some humor within the video.
If you didn't guess it yet, I'd say it as I've said it in the beginning; language isn't the first priority in getting someone to enjoy or dance to some music.
***
I have a band, called FKBAND, in which I had a choice to just display songs featuring the English language. However, I made it a priority that we sing both in English and Russian in our Concert program.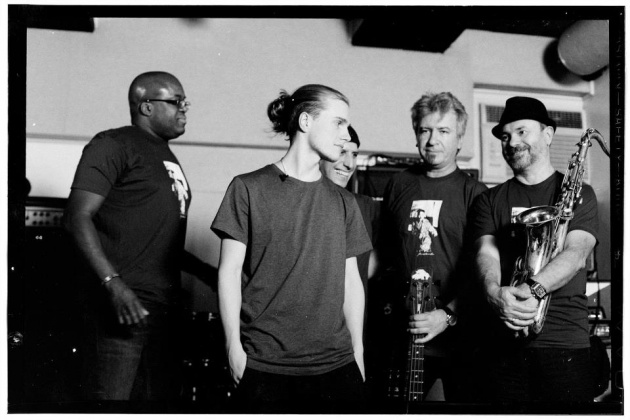 Why Russian in NYC? It's a fresh idea, and I realized people don't need translations in order to bust couple of moves and dance to some music.
All these examples were proof to the idea that Language could be un-important when it comes to music, and have roles as just an intro before the Invitation to the American-Russian jazz-hip-hop concert from the band called FKBAND.
The magic music act is going to be full of surprises. All the lyrics will be full of emotions and mental-drives. A Positive atmosphere only! I also hope that this concert can change all the stereotypes about Russian people.
I want to introduce our audience to the stylish, beautiful and charming acts from young and old international musical artists.
There will be a combination of songs in English and Russian from:
Fred Kurzh - lead vocals
Sergei Gurbelo - saxophone/flute
Nick Lazarev - bass
Lionel Cordew - drums
Dario Boente - piano
Olesya Rusanova - back vocal
Carolyn Harding - back vocal
Gevorg B. - back vocal
Pasha Newmer (special guest) - accordion
Jerrra Blues (special guest) - vocal
First Manhattan Jazz Hip-Hop Concert on February 8th @ Drom Club.
You are very welcome.