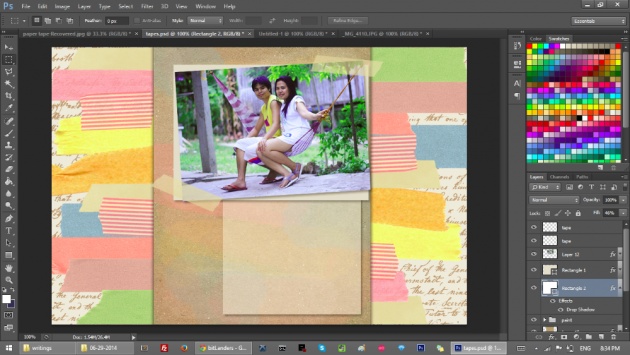 I do believe that each and everyone of us has this specific thing or activity that relieves our stresses. Well, stress comes anytime or anywhere and whoever or whatever we are with or we are at, when stress strives, we just get too irritated, emotions rise up and we are unable to control at some point our emotions, we won't be able to think properly, it seemed that everything just gets out of our way.
That is normal, I know shit happens sometimes and as for me, I have my way of relieving stress. I am fond of scrapbooks even when I was still small. I love seeing photos being designed in a paper.I was into traditional scrapbooking before but then since this digital generation came, I switched to becoming paperless as well.
At anytime of the day, if I am stressed, I would just check my scrapbooks and try to make myself inspired to make one. Once I am already making something, I am also becoming stress free!
How about you? What is your stress reliever?