Hello,
So as the title suggests I will briefly discuss what I have been up to in these summer months with projects involving my final masters project, getting to grips with my Canon 6D and a promotional trailer for No Gloss Film Festival.
Final Masters Project
Currently I am working on my final project with my Masters in Fine Art - Own World which explores the barriers we have as a society to each other via an interactive video experience set to be exhibited in Wolverhampton Art Gallery early October.
For this I am recording a variety of video and raw time-lapses - a still of a Birmingham time-lapse can be seen below - as well as having a graphical mp3 interface on the video. This project is the largest I have ever done and is certainly keeping me busy - more about it in the coming weeks.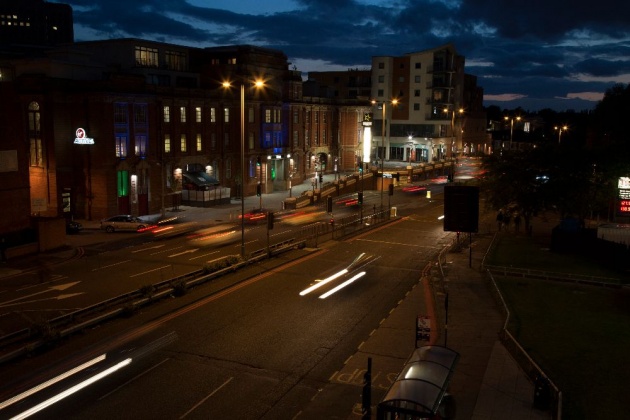 Shot on a Canon 6D using Canon 24-105 IS L f4 lens
No Gloss Promotional Trailer
A few weeks ago I was commissioned by No Gloss Film Festival to produce a promotional trailer for their festival which occurs in October (www.noglossfilmfestival.co.uk). So myself and two of my students, Richard Edmunds and Ed Stone, went around Leeds, UK for a day documenting the area and focusing on the urban village around the festival's location. From this shoot I made a test video as it was my first job using my new Canon 6D - see below and the festival promo video all three of us that worked on it are very proud with it you can see in the link below.
Canon 6D Test Video
No Gloss Trailer can be seen in Link Below
I am loving the images produced by my Canon 6D especially the time-lapse still above and cannot wait to keep exploring the camera's abilities. In the coming weeks I am finishing my masters project (a blog about the project will happen next week) filming my first wedding with a few other freelancers and beginning my second year lecturing at Staffordshire University.
Thanks for reading :)