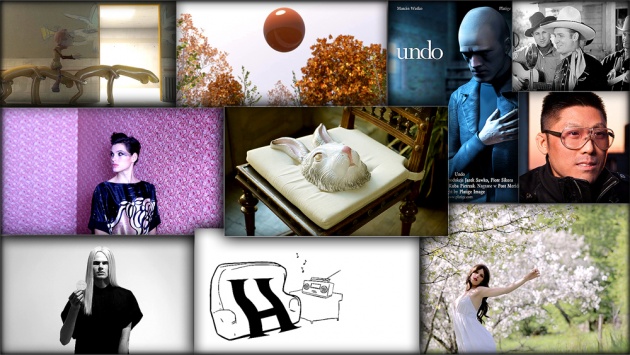 Hi everyone,
Film Annex is getting new blood every week! Our featured filmmaker is the Montreal-based Jonathan NG, who recently joined our platform. He animated all of his films and freelanced as a 3D animator for feature films, such as The Mummy 3, while pursuing his filmmaking studies. We first watched Alpha Beta Complex, a film with animated letters that interact and fight just like we do! The best thing about Jonathan is that he talks about the creative process for each of his films in his blog. His last short, Requiem for Romance, a kung fu love story, will be screening this month in the Short Film Corner, which is part of the Cannes Film Market. A big jump for his career!
The Phantom Empire is the Web TV of the week with 12 episodes of the movie serial starring the singing cowboy Gene Autry. All the ingredients are here to make a good serial: a fearless man turned hero, a mysterious and far-away world, a Queen in danger, and a bad villain plotting against his own people. Add a couple of murders, a plane crash, and brave rescue missions, and you have the whole story. If you like western and science-fiction, you will get both with the Phantom Empire.
And the 8 movies of the week are:
If Only by the Vancouver Film School
The Saint by Tobias Knipf
Sweet April by Vincent Vesco
Undo by Platige Image
The Wonder Hospital by Beomsik Shimbe Shim
Alpha Beta Complex by Jonathan NG
Cabourg for Tsumori Chisato by Noe Lefebvre
Spirit by Tak Kuroha

For more recent updates and short films, follow us on Facebook and Twitter.
The Film Annex Team