Competition News
American Myles Porter wins judo silver
Written by Associated Press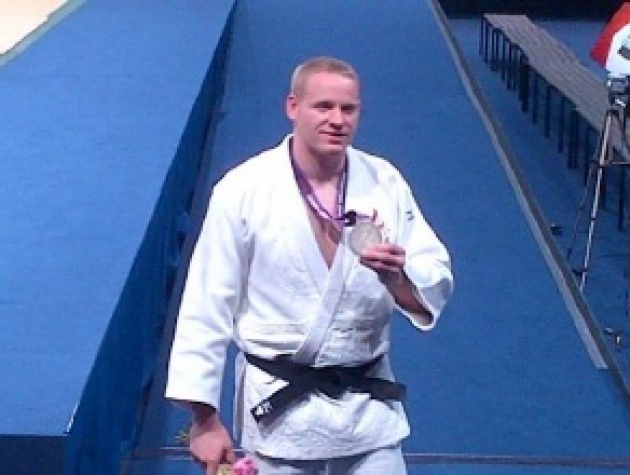 LONDON — American Myles Porter won silver in the men's 100-kilogram Paralympic judo on Saturday in a victory he described as redemption after coming fifth at the Beijing Games.
Porter, 26, was aiming for gold but said any medal was an improvement after Beijing. "It's not the color I wanted but silver is nothing to hang your head down about," he said. Choi Gwang-geun of South Korea won gold.
Brazilian Antonio Tenorio was the heavy favorite to win the division, with four Paralympic golds. Until getting knocked out in a cagey, second-round fight on Saturday, the 41-year-old had never lost at the Paralympics since first competing at the Atlanta games, racking up four gold medals. On Saturday, he settled for bronze.
Porter lost to Tenorio in Beijing and said he and his coach have spent the last four years training for London. "We've spent the last six months just focusing on the mental preparation," Porter said.
Not that Porter wasn't physically prepared. In his quarterfinal, he flipped his Japanese opponent onto his back for a match-ending ippon in just five seconds. Though he is legally blind, Porter also competes in normal judo competitions and has previously won silver in the United States national championship.
Paralympic judo is fought only by visually impaired or blind athletes. Unlike Olympic judo, fighters start the bout with a grip on each other's uniforms, changing the pace and dynamic of the martial art. In addition to Tenorio, three other Paralympic judoka lost their titles in the past few days.
"In Olympic judo, it's very rare to have two hands on your opponent," said U.S. Olympic coach Jimmy Pedro. "But in Paralympic judo, that's where they start."
That means Paralympic competitors are often in a better position to throw — drawing the sport closer to its Japanese roots as a weapon-less martial art developed by samurai. In contrast, Olympic judo is often split between fighters aiming to throw and those who focus on groundwork with choking or grappling techniques. The result is often an intense battle for a superior grip, with intense grabs and blocks that sometimes resemble boxing.
"Paralympic judo is very physical because you can always feel your competitor's strength," Pedro said. He added that starting with a grip on your competitor's uniform isn't always an advantage.
"It's possible you could get lucky and throw," he said. "But your opponent has a grip on you too."
In 2010, Porter tried to join the army after his brother enlisted, but was rejected because of his blindness. Instead, Porter focused on the London Paralympics. He now spends much of his time talking to wounded U.S. veterans, encouraging them to not be limited by their physical disabilities. Porter also gives regular judo demonstrations, including a 2009 session for President Barack Obama and first lady Michelle at the White House.
Porter described Obama's enthusiasm for judo as "awesome" and said the president had taken off his blazer in preparation for getting onto the judo mat. "Then there were about 200 cameras turned on him," Porter said, explaining Obama had a late change of heart.
Porter's teammate, Dartanyon Crockett, took bronze in the men's 90-kilogram division, winning his last fight in less than one minute with an ippon throw.
Elsewhere in the Paralympics, British swimmer Ellie Simmonds defended her title and set a new world record in the women's 400 freestyle S6 division. American Victoria Arlen led for much of the race, until Simmonds surged in the last 50 meters, leaving Arlen with silver.
Arlen had originally been reclassified into a different category but after she appealed the decision, officials ruled this week Arlen could compete in the division until her review by the Paralympic classification panel next August. Arlen, 17, is a former champion swimmer paralyzed in 2006 by a virus affecting her spinal cord. She was in a vegetative state for two years before recovering. Earlier this year, Arlen broke two of Simmonds' world records and is now top-ranked.
In athletics, South African sprinter Oscar Pistorius will defend his Beijing title in the T44 200m final on Sunday after qualifying on Saturday in the third heat. Running on carbon-fiber blades, Pistorius became the first double amputee to compete at the Olympics last month. He won three golds at the Beijing Paralympics.
Results of the 2012 Hudson Cup
Men's Senior Elite 60kg
1 Semyon Maltsev
2 Esteban Nuez Collado
3 Zachary Judy
Men's Senior Elite 66kg
1 Nick Kossor ub
2 Jeremy Abuan
3 Joseph Tamburello
Men's Senior Elite 73kg
1 Yuri Merezhnikov
2 Salama Salem
3 Brad Bolen
3 Patryk Obiedzinski
Men's Senior Elite 81kg
1 Anthony Vennitti
2 Yuri Merezhnikov
3 Brad Bolen
Upcoming Tournaments and Special Events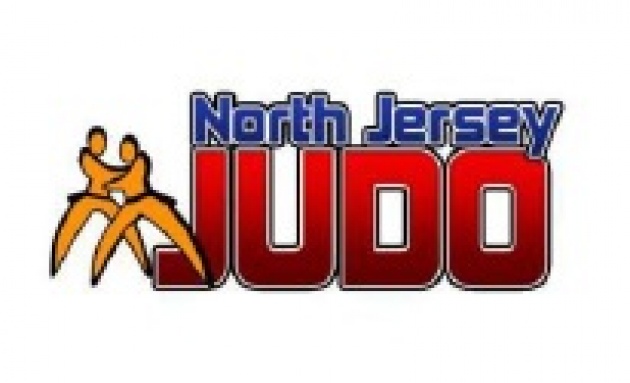 2012 Garden State Judo Classic
Date: Sunday, October 7, 2012
Boys & Girls Club Of Wayne
153 Garside Avenue
Wayne, NJ 07470-2414
Tournament Director: Ramon Hernandez
(973) 956-0033
(201) 206-2705 cell
Email: mailto:ramon@northjerseyjudo.com
5th West Point Judo Fall Classic
Date: October 20, 2012
Location: Arvin cadet P, Building 727
United States Military Academy
West Point, NY 10996
Tournament Director: mailto:hector.morales@usma.edu or at 850‐459‐1498 (cell) /
845‐938‐6648 (work)
CRANFORD SENIOR JUDO INVITATIONAL
Date: Sunday October 21, 2012
Location: Cranford Judo Karate Center, 107 South Ave. West, Cranford, NJ 07016
(908) 276-3544
Tournament Director: Yoshisada Yonezuka
http://www.cranfordjkc.com
2012 Dallas Invitational
Date: November 3, 2012
Location: Registration and weigh-ins take place at Omni Hotel Las Colinas, 972-556-0800.
Hotel: Omni Hotel Las Colinas, 972-556-0800 221 Las Colinas Blvd, Irving, TX 75039.
Competition Site: Irving Convention Center, 500 W. Las Colinas Blvd, Irving, TX 75039
Director: Ken Scialo, 214-762-2222
mailto:scialo@diamondonions.com
Tech Judo Invitational Judo Tournament
Date: Sunday, November 4, 2012
Location: HCST Recreation Center
2100 85th Street
North Bergen, NJ
(10 Minutes from the GW Bridge or Lincoln Tunnel)
Tournament Director: Clyde Worthen (cell) (201) 328-4055
Email: clydeapajudo@aol.com
4th IJF Grand Masters World Judo Championships
Date: November 8-11, 2012
Location: The Doral Country Club Resort and Spa, Miami Fl.
http://www.worldmastersmiami.com/register.php
2012 Princeton Judo Invitational
Date: Sunday, November 18, 2012
Location: YWCA Princeton
59 Paul Robeson Place
Princeton, NJ 08540
www.princetonjudo.com
14th Annual Northeastern Judo Championship
Date: Sunday-December 2, 2012
Location: J.F. Kennedy High School
61-127 Preakness Avenue
Paterson, NJ
Tournament Director: Anthony Camal
(973)432-9638 or (973)812-6322
---
THE NYAC JUDO CLUB
Co-Chairmen – Kevin Earls, Owen Tunney
President – Andy Blumenthal
Head Sensei – Yoichiro Matsumura
Assistant Instructors: Teimoc Johnston-Ono; Aziz Bendriss
Treasurer - Rich Furlin
Editor - Lynn Goldberg
Practice Hours:
Monday – 6:30 to 8:30
Wednesday – 6:30 to 8:30
Rules:
Please be on time.
Wear a clean practice uniform with no excessive wear or tear.
Bow to Sensei before stepping on the mat.
Respect the dojo and its rules.
The NYAC is a Private Club. If you are not a member, you are a guest.
Guests of the NYAC Judo Club:
For Gate Pass Rules, to be placed on the Gate Pass, or for NYAC rules, contact Owen Tunney. You can reach Owen at: otunney@me.com