Following up from my previous blog regarding the Playstation 4, I thought I might follow it up by sharing my thoughts on the recent demonstrations for what could be, finally, the true emergence of virtual reality.
It was just a matter of time before technology was going to get to the level where VR is not only achievable to a suitably immersive standard, but with a tempting price tag for the average wage earner. The Oculus Rift is very close to accomplishing this and the demonstrations thus far have astonished journalists and game developers alike. Plans are already in the mix to port existing first person perspective games to work with the Rift, with Mojang (Minecraft) and Valve (Half Life, Portal, Team Fortress) among many others expressing extreme interest in working with the technology.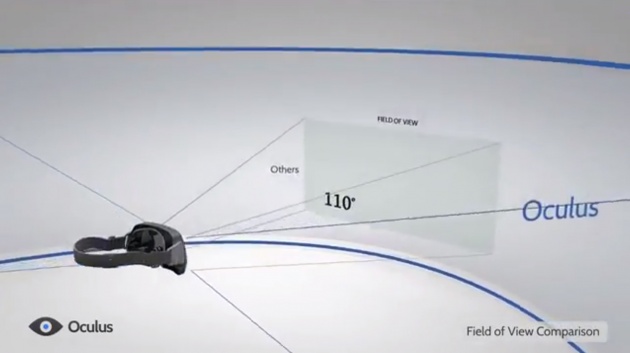 The Kickstarter promotional video show off its eye like field of view.
There are a few key things that make the Oculus Rift particularly appetising: It has a larger field of view than anything that's come before, the motion technology allows for swift movements without lag, the graphics of today in 3D and of course, the cost. Development kits are selling for $300 with an aim to bring the price down for consumers upon official launch.
The Rift has been specifically invented with games in mind, yet it's easy to imagine many ways that the technology could be used. The film making potential of Media Molecule's up and coming release for PS4 where you can make your own 3D worlds and record action within them comes to mind. Imagine if you made a film within a game that could be experienced from within the environment. Perhaps one day we might see life like remasters of films such as: Rope or Twelve Angry Men, where you're actually in the room with the characters as the plot thickens around you. Imagine street view on google maps.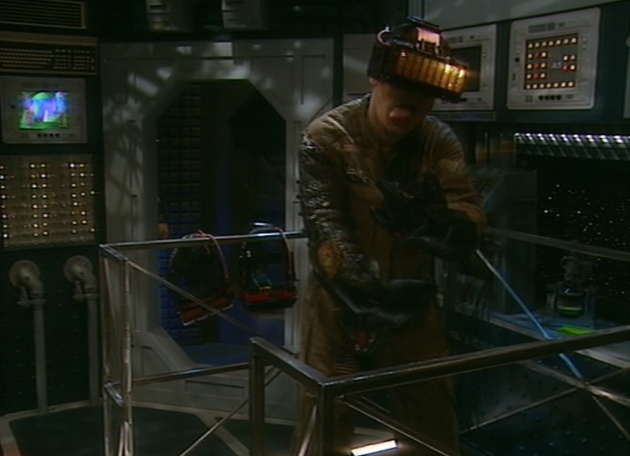 VHS and the internet were built on one thing.
Besides the positives however, all of the negative considerations that have been flying around since the idea of VR was first conceived, still loom. When using the Rift with headphones on, your attention is 100% immersed. Real face to face social interaction, the great outdoors, bills, personal hygiene and the ringing fire alarm is a whole world away. The thought of someone creeping up on you mid game putting their hand on your shoulder and shouting down a lifted headphone is enough to make you want to play in a locked room.
Oculus Rift is probably a couple of years off yet, so in the meantime, check out some of the demo's on YouTube and try and make do with real life for now.
Thanks for the continued support.
Tim Oh