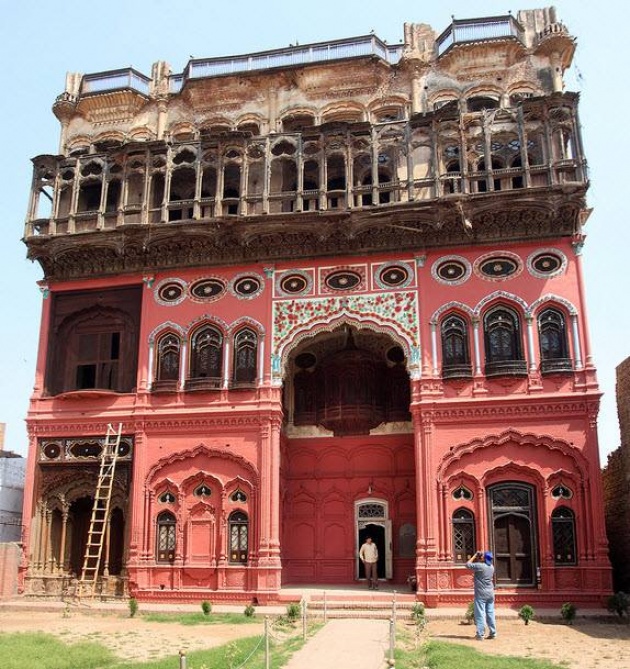 Heaven is in the dreams of a man, so he tries to make this world a heaven, he never succeeded, but he has got very near.
This is a same story, of a palace, made like a heaven but turned into a hell.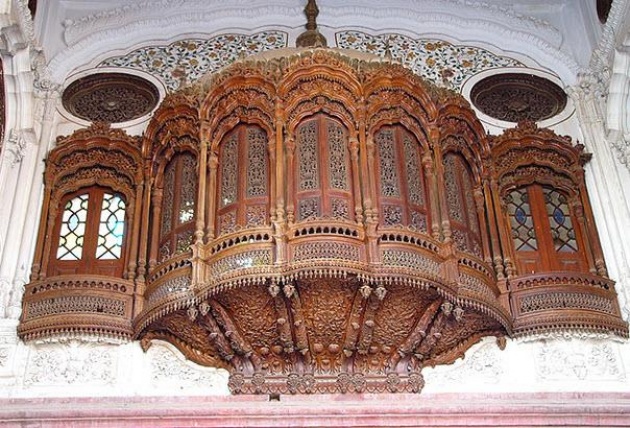 Omar Hayat was a merchant, lived in Chiniot city, he was rich. Once he was sitting in a market when a man passed by, the men sitting with Omar Hayat." this is a master craftsman, your wealth can finish but the craftsmanship of this man cannot".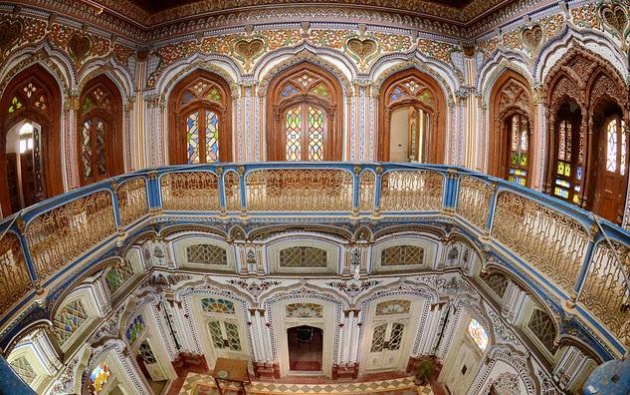 It is said that Omar Hayat hired this man and started building a palace. Omar Hayat asked this man to bring out his best and do the work he has never done before.
Omar Hayat started the building but never completed it. He died when the building was under construction. It was later completed by another man.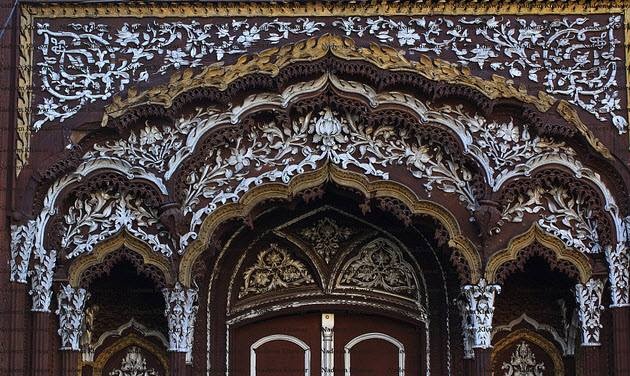 Omar Hayat had a wife and a son named Gulzar. His family moved into the palace after completion. Gulzar's mother arranged the marriage of her only son, but he was found dead right next morning of his marriage, it is said that the gas from the coal caused his death. He was buried in the palace, later on his mother died too, her shrine is also in this palace. i feel sympathy for this family whenever i think of this building.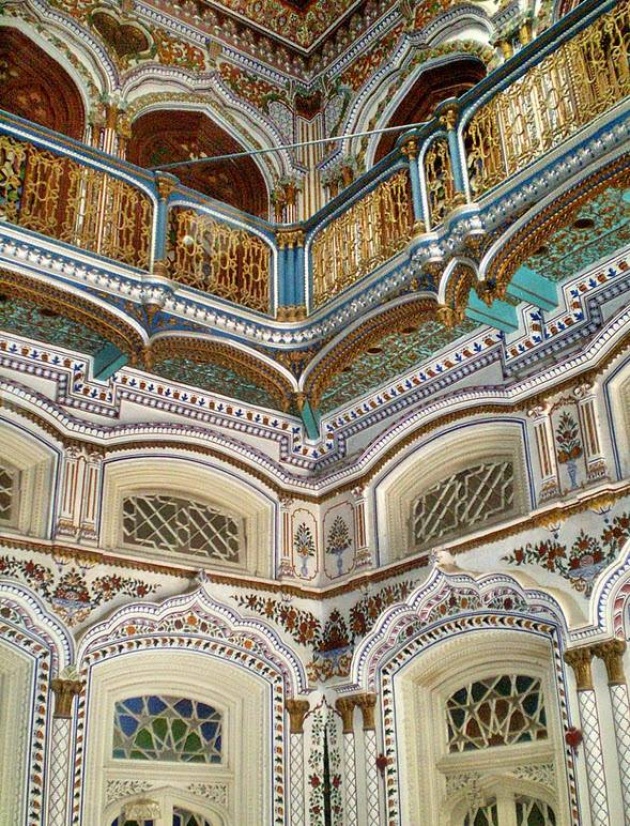 Omar Hayat palace was a five story building but now it has only four story now. it was completed in 1923, it has 25 rooms which open in a main hall. It casted 400000 rupees at that time, now worth 50,00,00,000 rupees almost 46,00,000 US dollars.
This is the most famous building in Chiniot city, ask any person in the city, even a child, he will tell you about this building, most of the people also know the history of this building,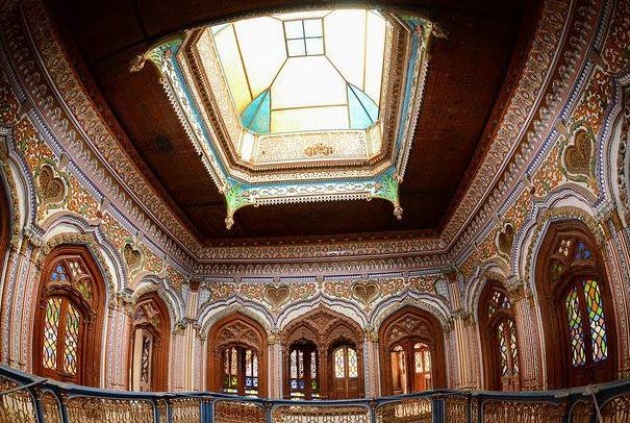 It is a masterpiece of great craftsmanship. i have never seen such a beautiful building in my life till now. Wood carving is as elegant as can be. All the rooms have elegant ceiling designs made of wood. Its front balcony is made of wood, it has been finely carved.
Wall have been painted with floral and geometrical designs. Door surroundings are also very beautiful. All the city can be viewed from the roof. Front door is a piece of art.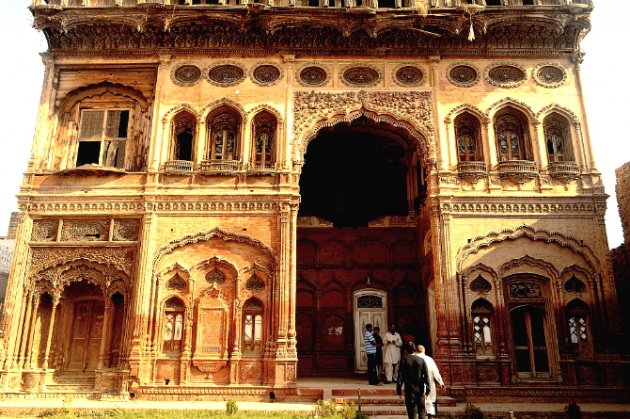 This building has been turned into a public library
This is a great heritage, Stormy rains and hot sun are effecting this building, there is a need to restore andpreserve this building.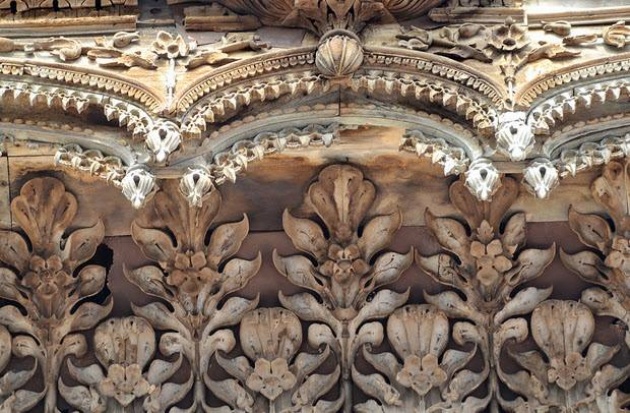 Although some work has been done to restore this building, but this building requires more attention.