HEARED ABOUT ONECOIN?
I have been wanting to write about OneCoin long time ago but wasn't able to push through for some reasons (One is I don't have gems to use to submit a blog, but now I am willing to buy few gems just to get this very first blog of mine reviewed by Ms. Hillary hoping I could get a considerable number of STARS, for a start LOL) and only just recently when I participated in the survey chat with the 3 Big men/woman in Bitlanders when I finally decided to write about OneCoin as I stumble on questions about Bitcoins and Blockchain which somehow are associated to this topic.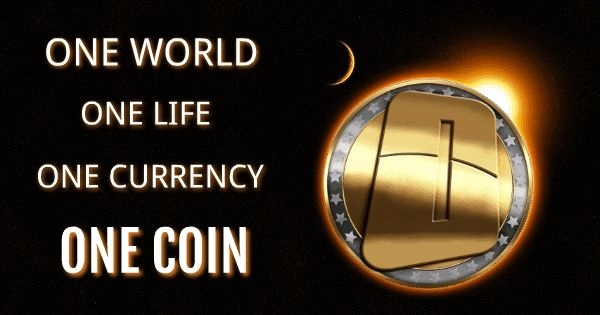 (Image Source: Google.com)
As millions of people being not cognisant or knowledgeable enough about Bitcoin, perhaps the same number of people doesn't know about CRYPTOCURRENCY as a whole and about hundreds of it in the market. For quite some time now Bitcoin became the leader (pioneer) or the number one and so far the most successful cryptocurrency in the world (although it takes about 4 years before this currency has seen 75 times increase in its starting price), that fact lead us to realize that in fact there are still a lot of other cryptocurrencies around.

(Image Source: Google.com)
Anyhow, I am not here to explicate and introduce Bitcoin as I wanted to give emphasis to another cryptocurrency that seems to follow the footstep of Bitcoin. Although I would be citing some specifics about it which will help in introducing OneCoin or present concepts that could compare the two in few aspects just to comprehend the matter fully. Although if you want to know more about Bitcoin I suggest you read the blogs of Minato or AdGoogleKo as a find them the most edifying blogs about Bitcoin here on Bitlanders).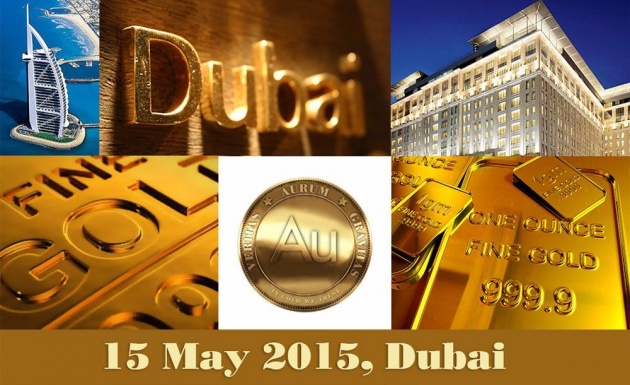 (Image Source: Google.com)
Now OneCoin is just one of the hundreds virtual currencies that aims for the sky and become one of the most successful currencies in the cryptocurrency market. Its concept is born out of the success of Bitcoin. Currently, OneCoin is dubbed as the next Bitcoin with a lot of features being added to what bitcoin can offer, thus providing a lot of unique opportunities to considerably all people around the world. OneCoin, founded by Dr. Ruja Ignatova in 2015, aims to become the future of payment, and actually revered as the most reliable and trustworthy company in the cryptocurrency market with more than 1,900,000 members and more than 688,000,000 coins mined so far.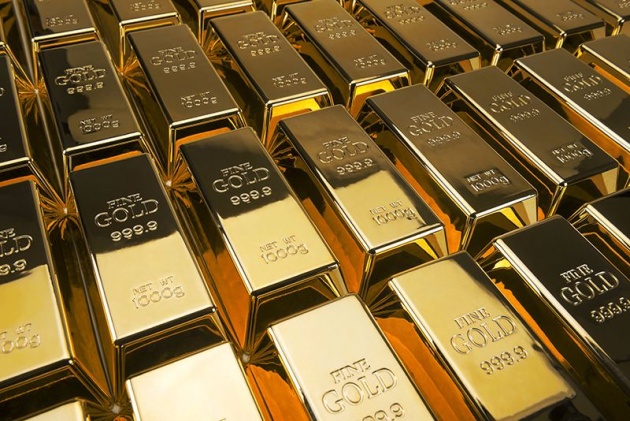 (Image Source: Google.com)
HOW DOES IT WORKS?
An investor, a businessman or an ordinary person who wish to take part of this cryptocurrency revolution may avail of any one of the various packages from STARTER PACKAGE to INFINITY TRADER with an investment starting from 110 EUR to 27,500 EUR. Every package comes with a corresponding products the OneAcademy online education program.

(Image Source: Google.com)
Those who availed a package will get a corresponding number of token which could be doubled after a particular length of time that is after the split barometer has reached 100%. These tokens can now be mined and eventually become coins which value increases from .10 EUR at the start to up to more than 6 EUR this time. Meaning those who bought 100 coins for .10 EUR/coin in 2015 now can sell it at a value of more than 600 EUR.
MAJOR EVENTS
Various events were conducted to quite a number of countries already. From the Southeast Asia, Europe, India, Africa and United Arab Emirates. In May 15, 2015 Dr. Ignatova brought OneCoin in Dubai with more than 3000 people attended the event. During that time Dr. Ignatova announced the tie up of OneCoin and Aurum GoldCoin.
(Video Source: YouTube.com)
In September 29, 2015, Onecoin goes to the "Las Vegas of Asia" the stunning country of Macau. The event was attended with more than 5000 people. Please see the video below to have a glimpse of that wonderful event.
(Video Source: YouTube.com)
Several events were also held in Sweden, Stockholm, Germany, Hungary, Casablanca, Budapest, Vietnam, Hongkong, Thailand, Malaysia, Cambodia, Indonesia and our very own Philippines last December 2015.
If you want to watch the video Please click here.
Want more video? click here.
PARTNERS/AFFILIATION
Aside from Aurum GoldCoins I mentioned earlier (by the way, members have the opportunity to buy this gold via OneCoin website), OneCoin also partnered with CoinVegas the first crypto casino where those who purchase a package will get free Coin Vegas credits which can be used to play Slots, Video Poker, Black Jack and many more only with OneCoins, Bitcoins and Litecoins and get the chance to win big prizes.
One amazing thing about OneCoin is that it supports OneWorld Foundation a non-profit organization that supports children's right to education and self-improvement and provides them with further opportunities to learn and develop.

(Image Source: Google.com)
RECENT NEWS
1. OneCoin Global Event will be held in Wembley SSE Arena in London soon, thousands of participants are expected to attend.

(Image Source: www.onecoin.eu)
2. Triple 5 Package. On May 18, 2016 OneCoin introduced this amazing package although this is a time limited deal and only for those select members. Once activated 555 OneCoins will be automatically transferred to the members One Exchange Account. That's roughly 200,000 Philippine Peso or 4,500 US Dollars. The good thing here is 10% of all profits generated from this promo will be donated to the OneWorld Foundation.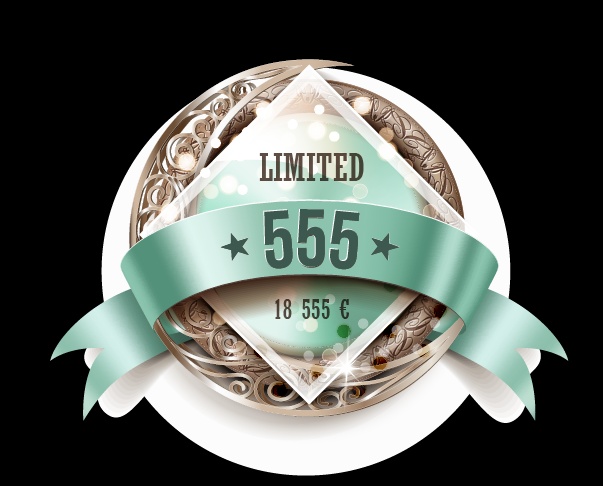 (Image Source: www.onecoin.eu)
3. 100,000 Euro CAR – Indeed the life of one member would not be the same after winning the Lucky Draw during the OneCoin Conference recently held in Macau.
4. In April 28, OneCoin opens its new headquarters in Sofia, Bulgaria.
5. OneCoin will now accept bitcoins (effective may, 2016) as payment for the packages. That makes investing with this remarkable cryptocurrency very easy eradicating hassles in going to the bank to deposit.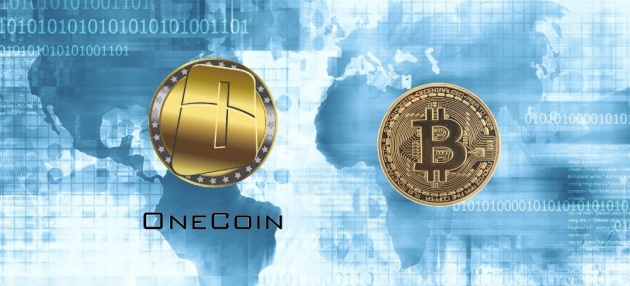 (Image Source: www.onecoin.eu)
Lastly, on the question whether or not OneCoin is a scam, I just would like to share this comment I read somewhere:
"Hi everyone, My name is Malik Atif Hayat I am from London, United Kingdom. I do network marketing. We are living in uncertain world so certainty is not certain anyway. Risks are involved where profit can be made. People became millionaire who joined earlier in bitcoin. If we do it now we cannot make the same profit. Onecoin is giving us second chance with same risk bitcoin had in early years. Make your own choices. I have made more money by joining bitcoin in 2 weeks than I invested. Best regards"
I leave it up to you the answer to the question above for I am not here to determine and or to attest that OneCoin is indeed legit nor persuade you to join. The legality of this scheme I know was questioned in many countries though they were not able to substantiate that somehow OneCoin is a ponzi pyramid scheme or a scam and that's the reason why OneCoin is still growing everyday as to the number of members joined and coins being mined.
Thanks for reading and till my next blog hopefully about Gelato or something about health.
Have a nice day everyone and may God bless my very first blog for review.