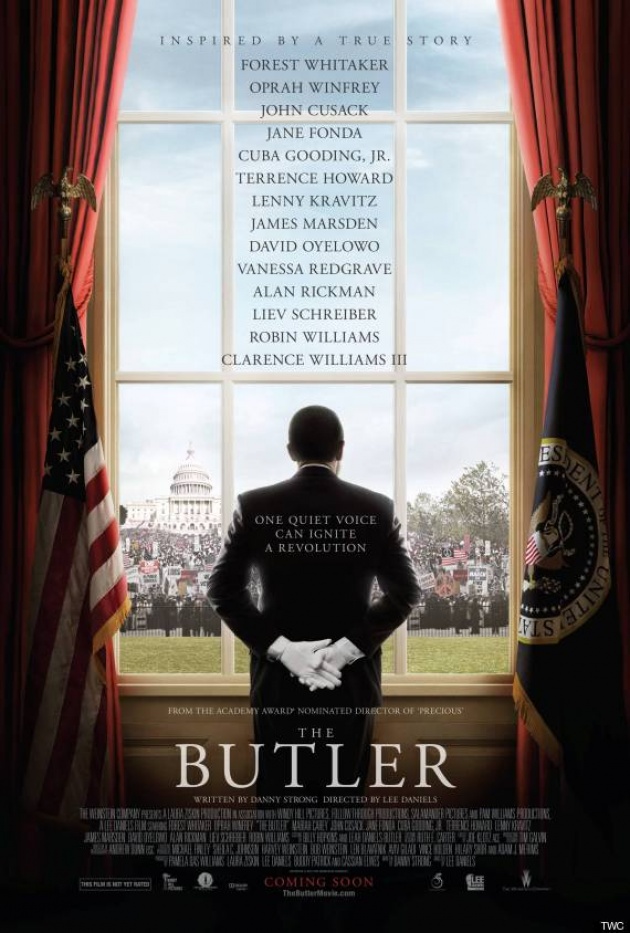 Lee Daniels, the guy who gave us the Oscar-winning "Precious," returns with a possible Academy Award contender with "The Butler." It tells the true-life story of Eugene Allen (Forest Whitaker), the White House's head butler who served eight presidents from 1952 to 1986.

It almost has a "Forrest Gump" vibe to it.

The Weinstein Company is releasing "The Butler" on August 16th. Oprah Winfrey co-stars as the butler's wife. But wait, there's more! This star-studded extravaganza also feature John Cusack, Jane Fonda, Cuba Gooding Jr., Terrence Howard, Robin Williams, Melissa Leo, James Marsden, Alan Rickman, Vanessa Redgrave, Lenny Kravitz, David Oleyowo, Minka Kelly, Liev Schreiber, Jesse Williams, Clarence Williams III and Mariah Carey. Wow!