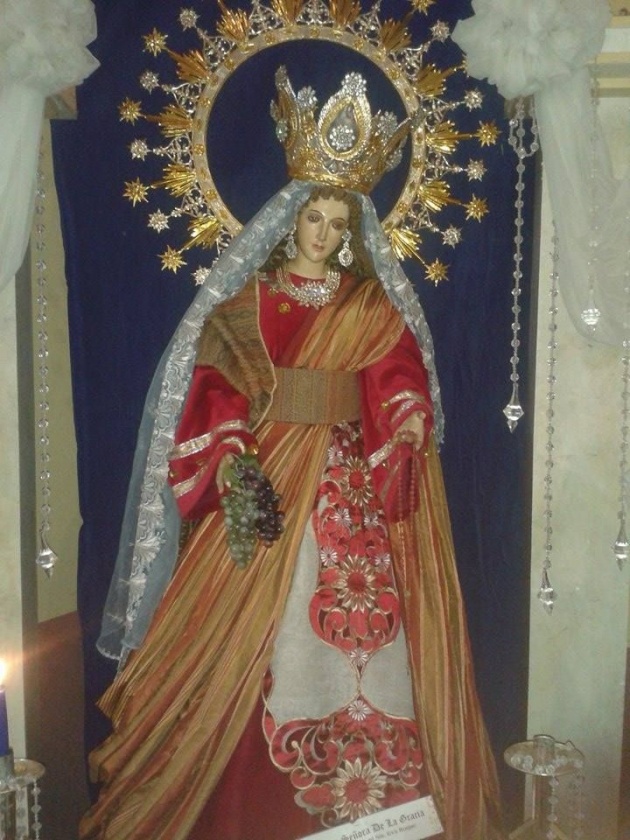 Photo taken in Balucuc, Arayat, Pampanga in the Marian Exhibit by Ana Karenina Luna Castro
OUR LADY OF GRACE "Virgen de La Gracia"
The Our Lady of Grace or "Mahal Na Ina ng Mga Biyaya" as they called in the Philippines is devotion by the Catholics to the Beloved Virgin Mary. Those churches having this dedication usually given their thanks for their blessings and graces with help of the prayers of the Beloved Virgin Mary.
Many of these images titled Our Lady of Grace mostly found in the countries like Italy, India, Australia, America, France and regions in Switzerland that uses Italian language.
Many parishes in the Philippines also gave the name of this title of our beloved Virgin Mary to the name of their parish.