Pakistani Movie Review - Jawani Phir Nahi Ani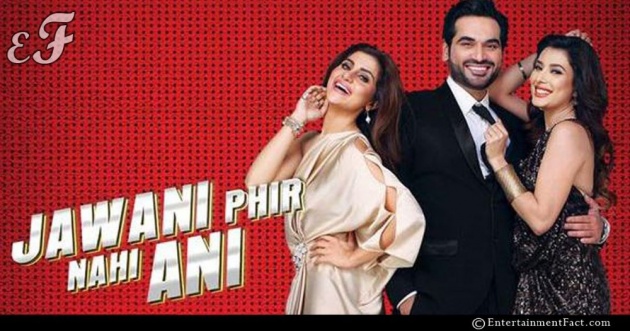 Image Credit: www.pinterest.com
✔ Introduction



Hello Friends, I hope you are doing fine and are having a good time on bitlanders. Today I have come up again with my another new blog with the title of "Pakistani Movie Review - Jawani Phir Nahi Ani". Friends, this blog is about a Hit Pakistani Movie "Jawani Phir Nahi Ani". Pakistani movie industry has taken a new turn recently and the showbiz industry is booming once again after quite a long period of drought. The construction of new multiplex cinemas and introduction of other 3D technology has inspired a lot of Pakistani business entrepreneurs to have a go in the Film Industry and some of them have shown success. This movie "Jawani Phir Nahi Ani" is an example of that as it attracted a large number of audience. The movie was directed by Nadeem Beyg and was produced by Salman Iqbal under the film Production Company of Six Sigma Plus.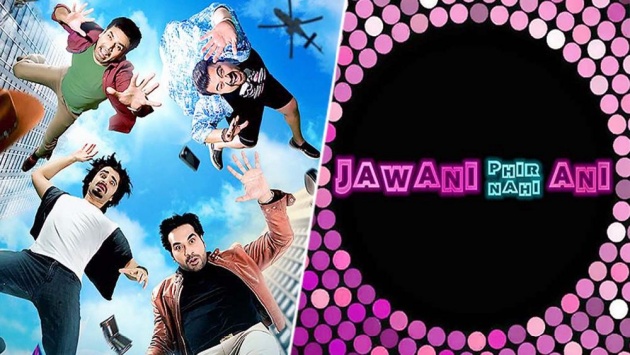 Image Credit: dreamlovewallpapers.com
The movie "Jawani Phir Nahi Ani" was released on September 25, 2015 under the distribution banner of ARY Films. Some details of cast of this movie is as under:
✤ Humayun Saeed as Sherry
✤ Ayesha Khan as Kubra
✤ Hamza Ali Abbasi as Saif
✤ Ahmad Ali Butt as Parvez
✤ Vasay Chaudhry as Sheikh
✤ Sohai Ali Abro as Zoya
✤ Mehwish Hayat as Marina
✤ Sarwat Gillani as Gul
✤ Jawed Sheikh as Mehboob Khan
✤ Ismail Tara as Bichi Don and Sheikh
I have seen Jawani Phir Nahi Ani (JPNA) twice. Both times, the hall was jam-packed. Both times, I laughed so hard throughout the film my jaw started hurting. Both times, the audience's laughter barely left any space for a moment of silence. If you've watched the film, you know I am not stretching the truth.


And to be honest, the reactions are really interesting; fascinating, even because, if you remember, the film was surrounded with controversy before its release.
Review Source: tribune.com.pk
Image Credit: dunyanews.tv
Video Credit: Aba Janu via Youtube.com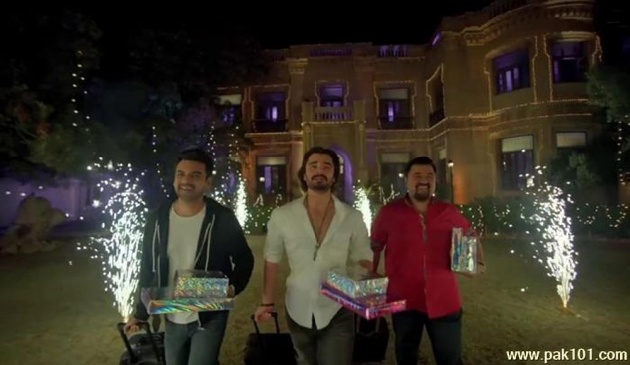 Image Credit: www.pak101.com
✔ Plot Of The Movie
The film begins as three friends, Sheikh, Saif and Pervez are living their normal routine lives with their wives and children. They meet up with one another common friend Sherry who is a lawyer by profession and has returned recently from the United State of America. Sherry sees that all his friends are not living happily with their wives as they dominate his friends in their lives. Sherry meets with the friends' wives and impresses them with his wealth and success stories in his professional lives. Sherry asks his friends' wives to let their husbands go with him on a trip to Khyber Pakhtunkhwa for which all the wives agree. However, Sherry discloses to his friends later that they are actually going to Bangkok to have some fun which his friends miss in their lives. While in Bangkok, Sherry accidentally meets Marina in a disco bar and they fall in love later on with the passage of time. However, Sherry and his friends come to know that Marina is the daughter of a criminal gang leader Bichi Don which is a matter of concern for Sherry and his friends.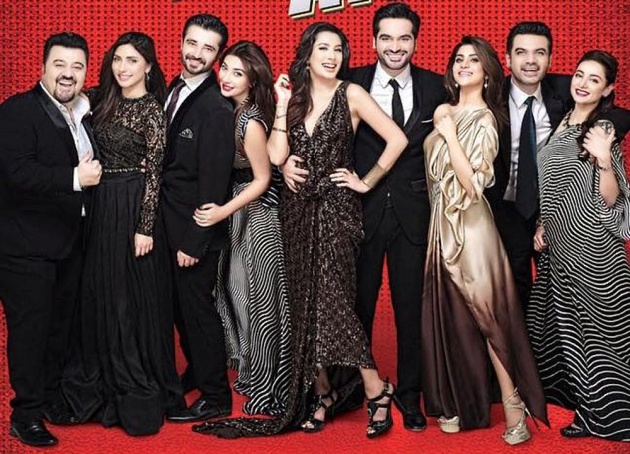 Image Credit: www.bridesandyou.com
While in Bangkok, Saif's wife connects with Saif through internet and Saif along with his friends try to create a Khyber Pakhtunkhwa's hilly area behind the screen which fails as a bikini-model passes behind Saif. The friends' wives feel something fishy and they arrive Bangkok and catch their husbands. They announce that they can't live with cheaters and thus are leaving their houses. Knowing this, Pervez can't bear the feel of consequences and tries to commit suicide but survives as he jumps off the hotel rooftop but falls in the swimming pool. Sherry tells the friends' wives that the trio (Saif, Shaikh and Pervez) wanted to come to Bangkok and this is their responsibility. The friends are shocked to hear Sherry and confront him but he leaves the scene and the trio returns to Pakistan with a broken heart. They try to reconcile with their wives, but fail as their wives are not ready to spoil their lives with cheaters.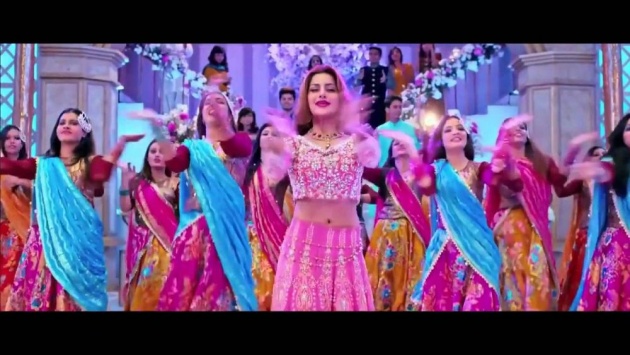 Image Credit: www.mangobaaz.com
Back in Pakistan, one day when the trio was cursing the moments when the decided to go to Bangkok, Shaikh suddenly sees a publication in which there is news that Sherry is about to marry a girl Zoya who is the daughter of a rich person Mehboob Khan. Zoya wants her marriage to be memorable and therefore spends heavily on the arrangements. The trio makes a plan to ruin Sherry's life the way he ruined their lives and reach Lahore to inform Sherry's to be in-laws about Marina. However, when they arrive Lahore, they see that Bichi Don along with Marina have also arrived at the wedding as a friend of Mehboob Khan. The situation takes such a turn that all the friends try to save each other in order to be safe themselves. Sherry makes a plan and he acts like a homosexual which ultimately results in rejection from Marina. Situation starts to get worsen when Bichi Don confronts Mehboob Khan that he had stolen Sherry from them and both the group start fighting. In the end, both friends reject Sherry and the trio friends patch things up with their wives with the help of Sherry who marries Marina telling her the real story and by expressing his true feelings for her.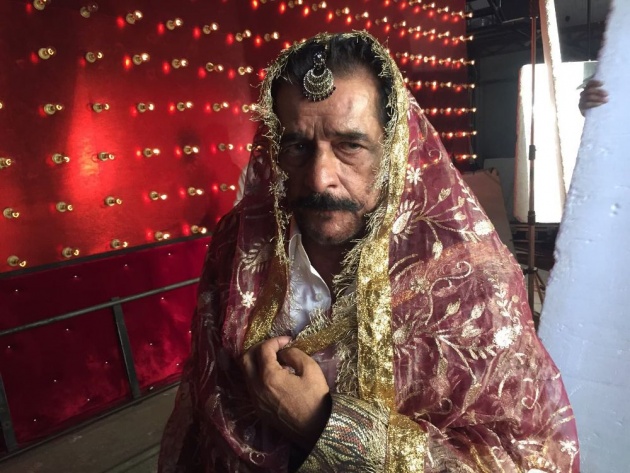 Image Credit: images.dawn.com
Video Credit: MovieShoovy via Youtube.com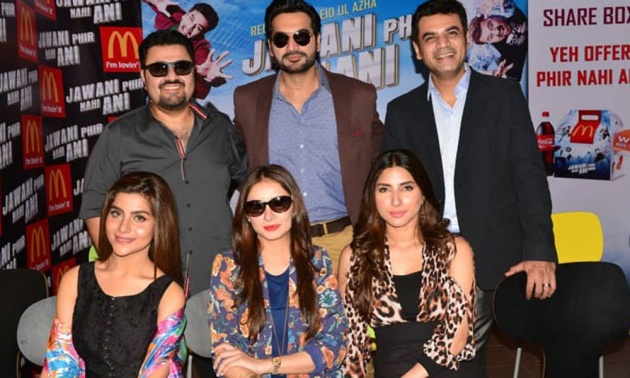 Image Credit: www.brandsynario.com
✿ Here is Querlo Chat for you. Isn't it fun to chat with a Chatbot ?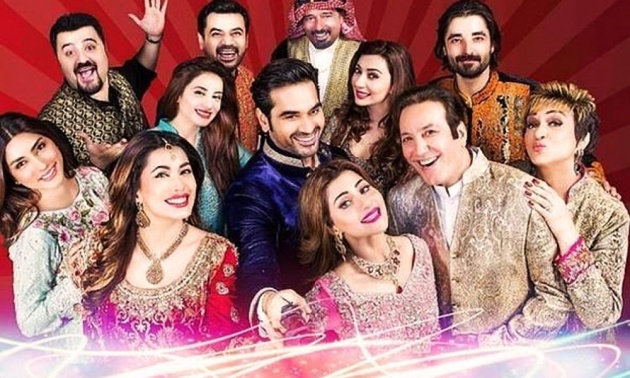 Image Credit: www.brandsynario.com
✔ My Movie Review - Conclusion
The movie Jawani Phir Nahi Ani is a very nice family movie. The Lollywood (Pakistani Cinema) has turned over a new leaf by making sensible movies apart from making Punjabi and Pashto movies which attracted limited audience. The movie is filled with action, laughters and combination of nice music. The movie made a very good business in Pakistan as well as abroad wherever Pakistani community is living who welcomed the movie with a new touch. This is the beginning and I hope Pakistani filmmakers will continue to Produce more such movies which can be compared with Bollywood movies which is a huge Film Industry in the world. All the actors played their characters very well and made this movie a successful venture for Pakistani Film Industry.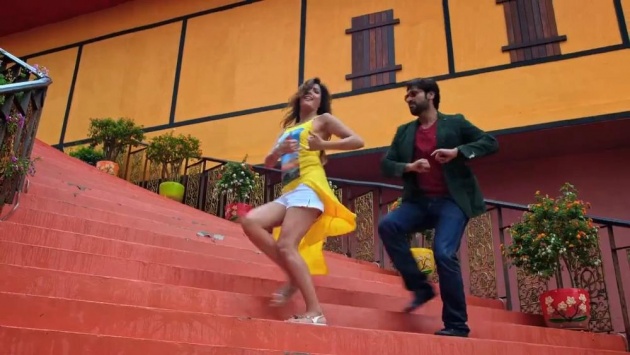 Image Credit: www.clickmaza.com
✿✸✔✤✪ - - - - - - - - - - - - - - - ✿✸✔✤✪ - - - - - - - - - - - - - - - ✿✸✔✤✪ - - - - - - - - - - - - - - ✿✸✔✤✪

Thanks for Reading. This Blog was written by Rafaquat Noman (a Resident of Saudi Arabia and a Traveler) for bitlanders.
✿✸✔✤✪ - - - - - - - - - - - - - - - ✿✸✔✤✪ - - - - - - - - - - - - - - - ✿✸✔✤✪ - - - - - - - - - - - - - - ✿✸✔✤✪