SHAHZAD ADEEL "WE ARE WITH YOU" OUR HOMELAND
PATRIOTIC MUSIC VIDEO
DIRECTED BY JAMIL YOSUFI
ARTIST : SHAHZAD ADEEL
DP & EDITING : JAMIL YOSUFI
SCRIPT : SHAHZAD ADEEL & JAMIL YOSUFI
CREW : BASHIR & HAMID GOHAR ( ACTC CRANE TEAM)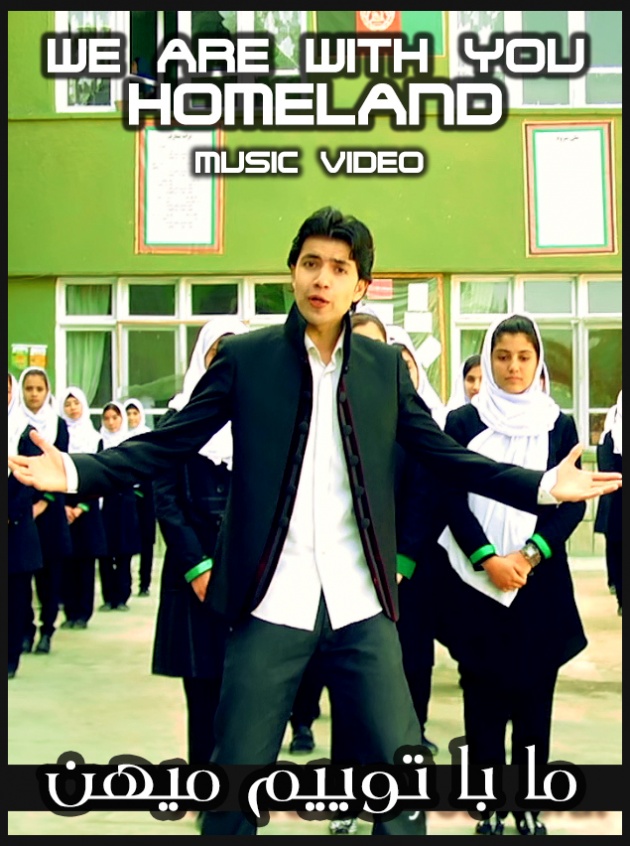 THE LYRICS MEANING
Finally will kiss the dust, those who set you on fire
Will be hanged finally your robbers
No worry at all, if they hate your name

We are with you Kabul, Ghazni, Herat, Konduz

Light rises from your land, the light of freedom
Your tear has inspiration, the flourishing morning
No worry at all, if they want see you ruin

We are with you Helmand, Panjshir , Paktia, Bamyan

Your love circulates in the root of every man and woman
Without you everything is anonymous and every lawn is empty

We are with you Kandahar, Parwan, Laghman, Badakhshan
No worry at all, if enemies throw stone towards you

You are the lord of the honor, you the glory of love
You are better than everywhere, you the dawn of love
No worry at all, if rivals say absurdities

We are with you Mazar Jan, Nangarhar, Urzgan, Baghlan, Nooristan, Sheberghan
We are with you our homeland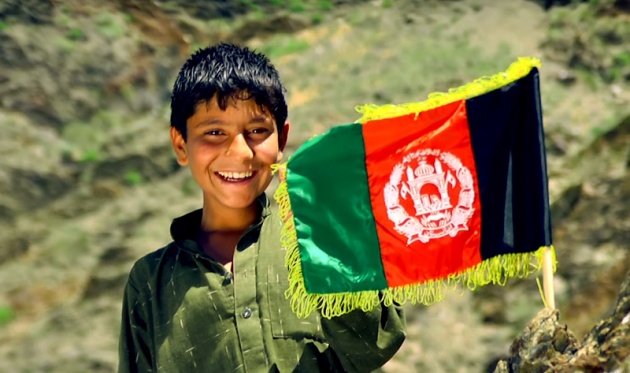 As you can read the poet mentioned some province in Afghanistan's.
THE MAKING
Usually for making this kind of music video we needed to use different symbolic pictures Of afghan peoples representing their acting & rule in various location.
Generally, We showed 3 special group of people for representing the whole people of Afghanistan, there is Education, Worker & military.
For hiring the first group we wanted to show Female educated school girls, with a little talking & discussing with Ministry of Education, they allowed us & give us the Authorization for filming females in school.
For covering everyone perfectly we hired a crane group, Thanks to ACTC who helped us for crane shots, we Shot from various angle with flying camera above the female students
In the below photo you can see those three Groups who presented in the video.

EDUCATION
ZARGHONA FEMALE HIGH SCHOOL - BEHIND THE SCENE PHOTO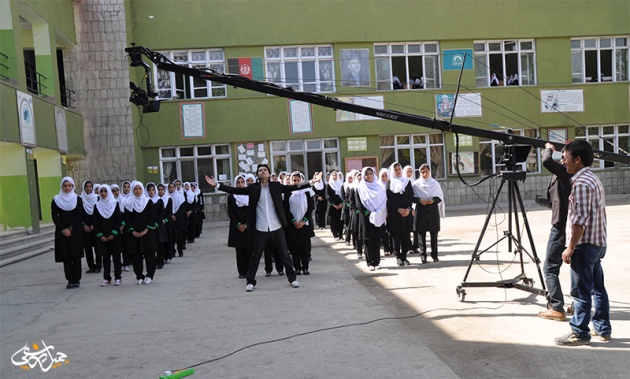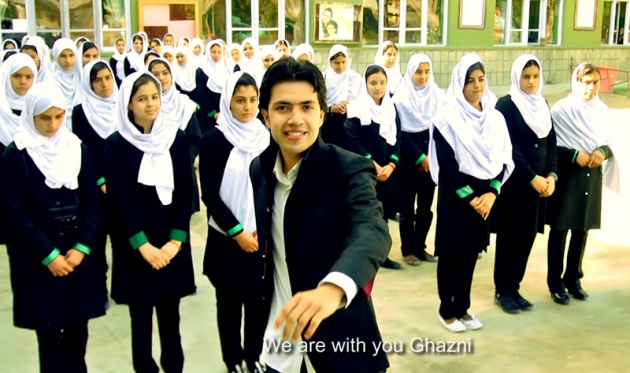 WORKERS
Second Group is called the WORKER who presented in the video ( COUNTRY WORKER)
We found them in Ministry Of Cleaning Kabul. The admin allowed as for filming, at early morning we grouped all the poor workers & just started shooting. Artist is singing in the front row, in this group we hired Crane team as well for covering every corner of our scene.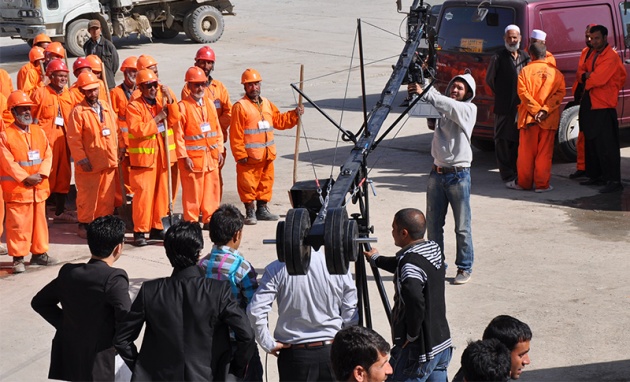 MILITARY
Thanks to Police academy for supporting & allowing us to film a group of young Police, we were able to get the most out of this place ( POLICE ACADEMY)

SHOOTING ARTIST'S SONG PERFORMANCE
PANJSHIR PROVINCE, NEAR A RIVER ;) I lOVE THAT PLACE & WE HAD SO FUN WITH FRIENDS THERE.
AFGHANISTAN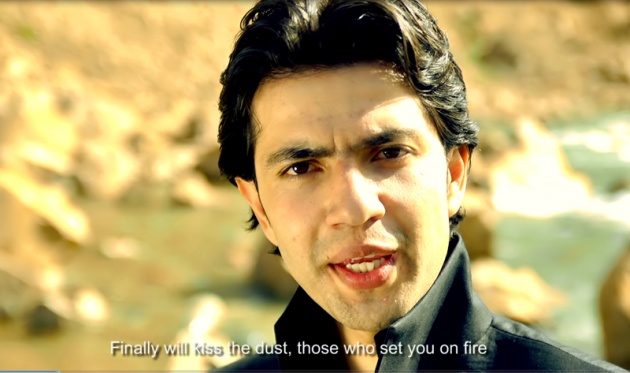 I JUST GOT SOME FISH - DECIDED TO STAY THERE AT NIGHT & COOK IT - BUT LATER WE CHANGED OUR IDEA ,lolsss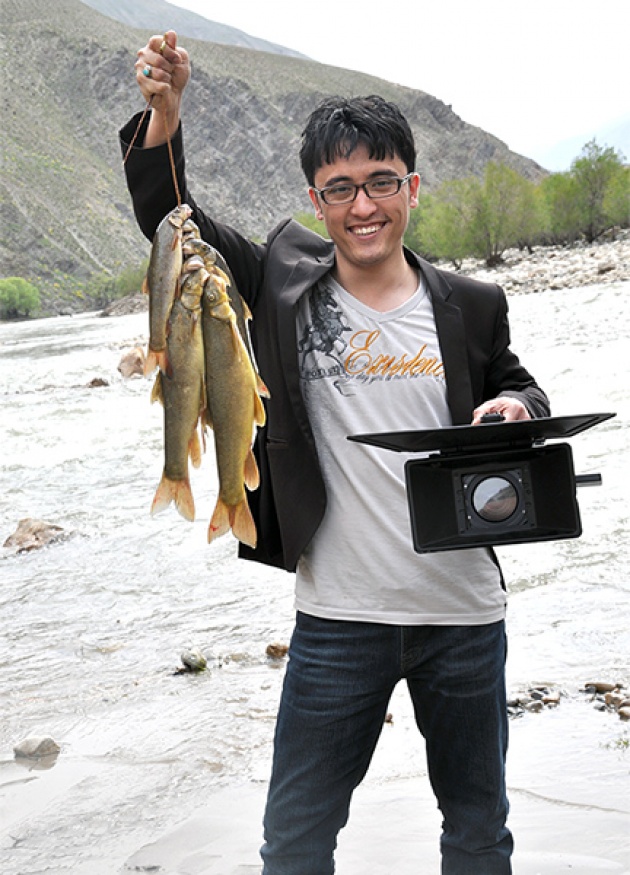 ANOTHER SCENE OF MUSIC VIDEO ( AFGHANISTAN'S FLAG UNDER THE SIEGE OF FIRE)
A Little kid & a young man is our hero in this scene, with love, hope, smile, they thrown water at the fire that surrounded the afghan flags. Later they save the flag from getting destroyed.
The fire in this video represent the enemy of Afghanistan. with some thinking i just write this idea on the Paper For filming.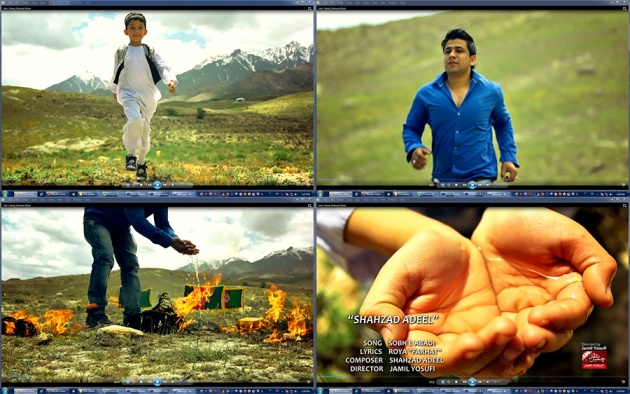 Pouring water on palm of hands & thrown in on the fire.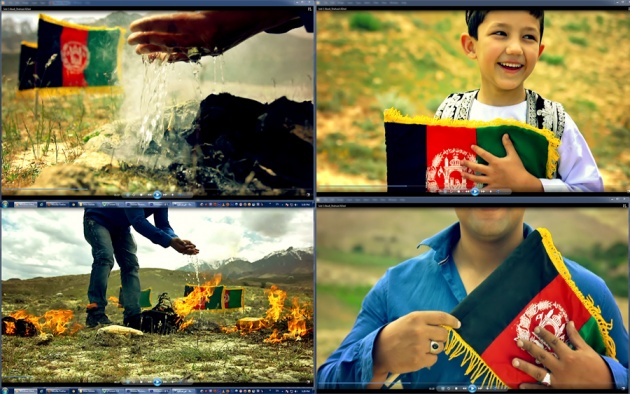 THIS THE FINAL MUSIC VIDEO BELOW I HOPE YOU LIKE IT :)
THANKS !