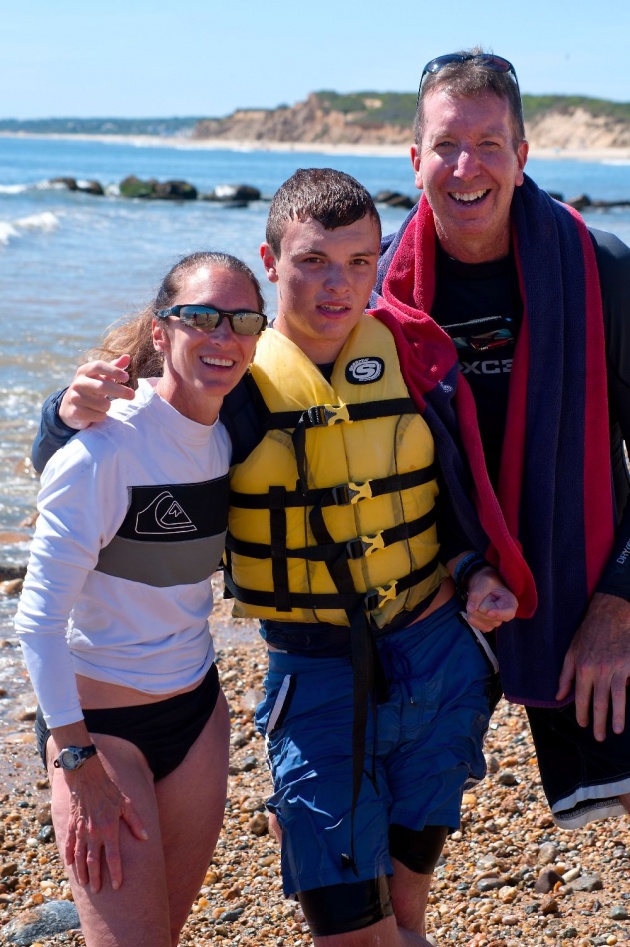 Katie, Dustin, and Mike Sweeney
In life, we are often in a rush to do something. The pressure from external and internal forces can often push us into situations where we feel rushed to get something "done". Yesterday, I once again learned a great lesson from my Autistic son Dustin Sweeney who is now a real surfer. Yesterday was a "surf day" with Izzy Paskowitz and his team of surfers from Surfers Healing. There are no short cuts in life, Dustin learned how to surf via trial and error.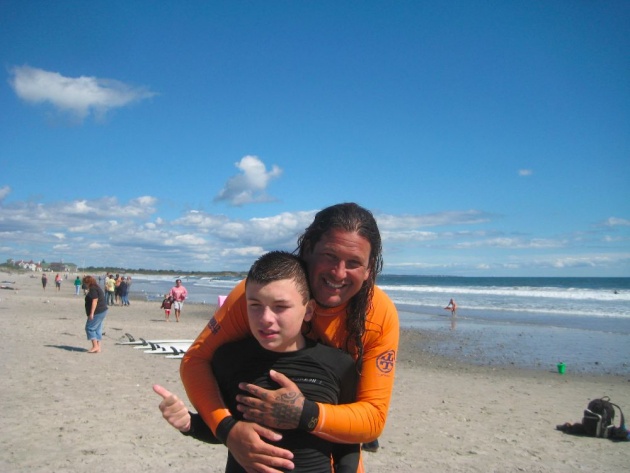 Dustin Sweeney and Izzy Paskowitz of Surfers Healing in 2012
People have a lot of pre-conceived ideas about what kids with autism can or can't do. That includes me! As Surfers Healing state on their website:
"We're here to change those notions forever. Surfers Healing has spent the last fifteen years taking children with autism surfing. Our goal is to help foster the understanding and acceptance of autism."
I was not able to attend the San Diego surf camp with Dustin, Autism Warrior Mom Katie Sweeney, or Dylan Sweeney in July 2014. I missed the step by step progress that Surf Coach Joshua Torres and "Jersey Pete" Robson made with Dustin.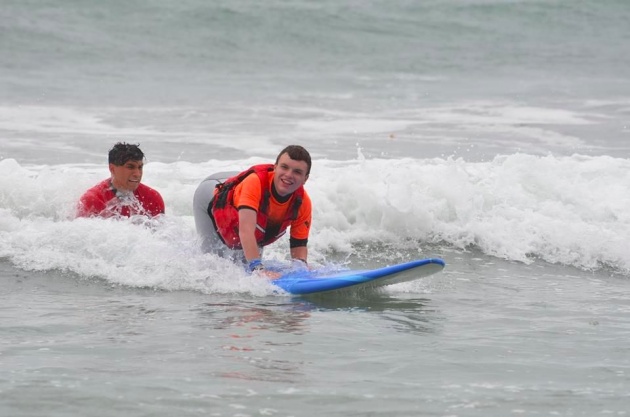 Surf Coach Joshua Torres and Dustin Sweeney - San Diego, California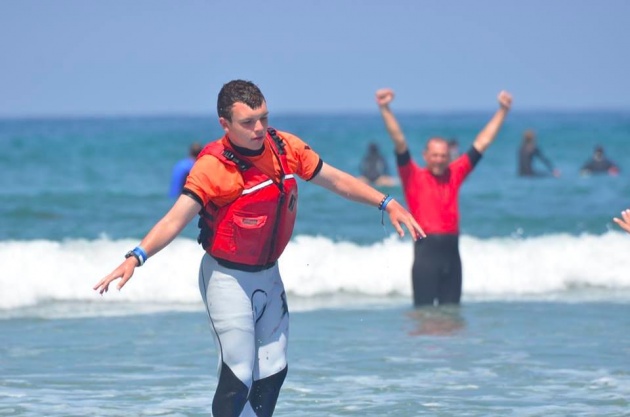 Jersey Pete - cheering on Dustin
It has been 9 years of surfing now with Surfers Healing, and yesterday was amazing to see. It is official, Dustin Sweeney is a better surfer than his Dad!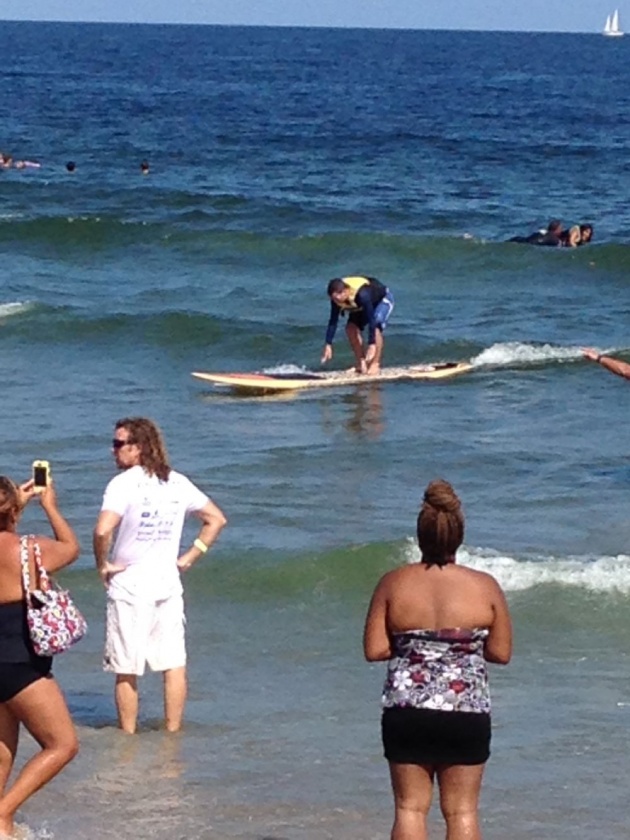 Dustin Sweeney - getting his balance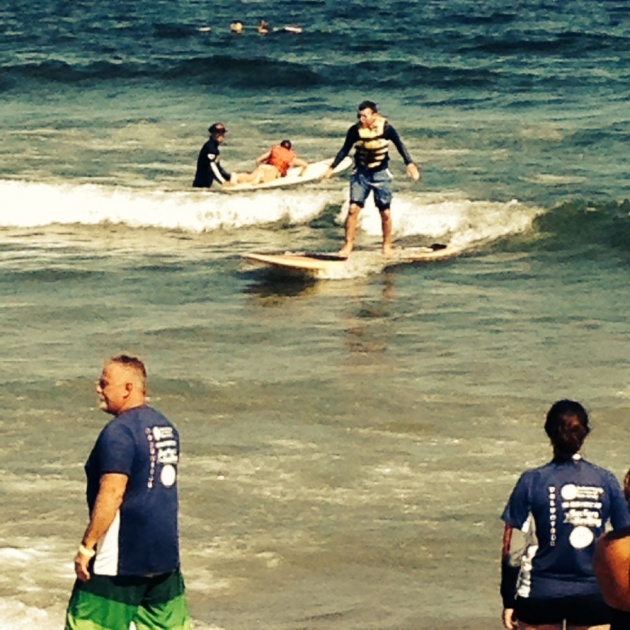 Balanced!
Dustin Sweeney - Pro Surfer!
Dylan Sweeney Surf Camp Movie