Recently, I have been into making Photobooks, these are mini books with photos my husband and I took over the years which were printed and compiled into a book. They look really nice specially that they contain our travel photos.
Today, I would like to share to you how to make one and why you should try it too. Later at the end of the blog, I will be giving three free discount codes so you can also try making your own photobook.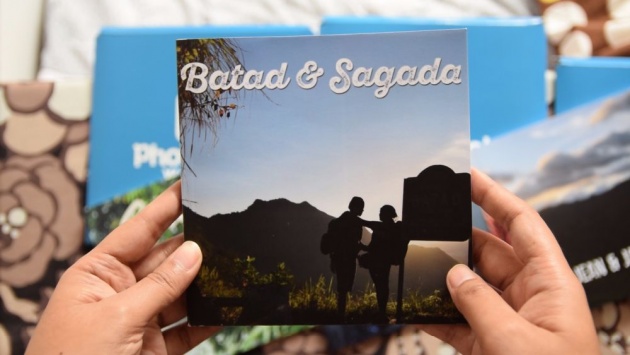 Image credits: Jean Beltran-Figues via bitLanders.com
My Love for Photography
Apart from my love to travel and explore other places, I also love photography. I am not good at it though and there are multiple times where I still get lost when using my camera. In short, I am a noob and I consider myself just a newbie in this hobby. But I truly enjoy taking photos whenever we go to new places.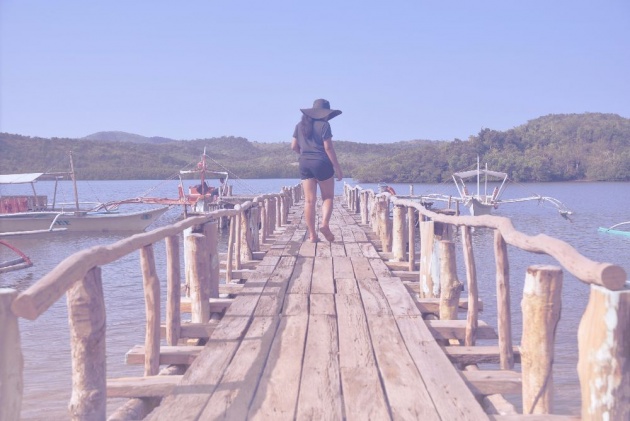 Image credits: Jean Beltran-Figues via bitLanders.com
Taking photographs have been a joy for me ever since I was small. Way back in gradeschool, at fifth and sixth grade, my parents lend me their camera which was still using film at that time. I had them printed out and it was fun seeing them in prints even though most of them were blurry. This continued until high school, during Intramurals and other school activities, I would always bring my film camera. Not to also forget that I had once dropped our old camera in the swimming pool during a youth camp. My mom was very angry but after that she still gave me a new one.
When the digital era came, I switch as well to digital photography. This now includes unlimited shots compared to the film one and soon, I have not printed out these photos anymore because of the birth of social media specially Facebook where I can post the photo online.
Since I am sharing some of our travel photos, I would like to also encourage you to participate on the Querlo chat bot below about traveling:
As soon as James and I started working, we also started this hobby of going to places we have never been to and soon enough, we bought our first DSLR camera. This made me able to take quality photos.
But still, even if I have digital photos, I still have kept them in my hard drive, posted most of them online and some of them I had used for my Digital Scrapbooking hobby as well as my personal blog. Most of them are not used and were deleted or just left to die in my computer.
Printing Photos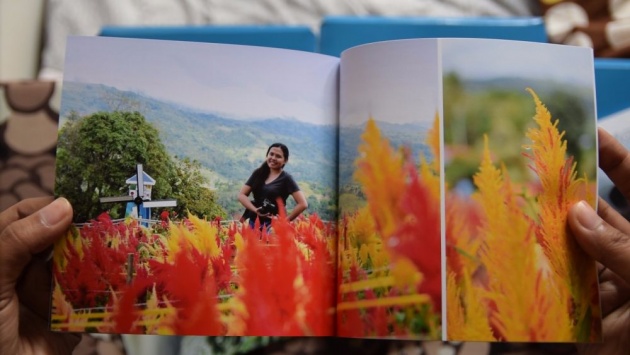 Image credits: Jean Beltran-Figues via bitLanders.com
I have not printed any of our digital photos and we all thought that it was okay and since we are already in the digital age, printing them was not a good idea. But we were really wrong about it.
The very first time I have learned about Photobook and ordered my first 6x6 inch soft cover photobook, I was astonished as I fell in love with how my photos looked on paper. They are far far better on paper than on monitors and computer screens!
That's the start of my Photobook collection and I am now off to my seventh. With the help of Photobooks, I can have most of my photos printed and that they can be displayed in our home for everyone to see and flip through.
Image credits: Jean Beltran-Figues via bitLanders.com
Here's a blog I created in reference to my first ever photobook:
What is a Photobook
A photo-book or photobook is a book in which photographs make a significant contribution to the overall content. A photo-book is related to and also often used as a coffee table book.
Information reference: wikipedia.org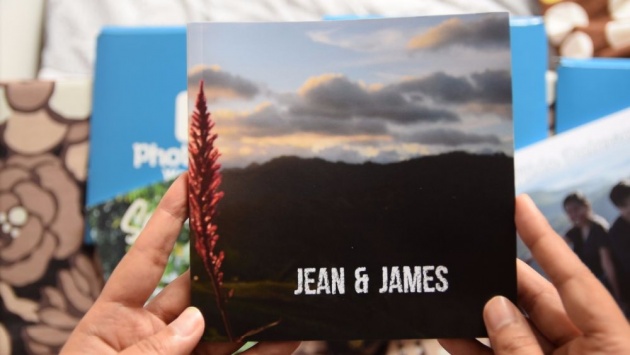 Image credits: Jean Beltran-Figues via bitLanders.com
This kind of book has been available ever since but it is very costly to make one. however, Photobook Philippines had given us option to have one without paying much through the use of Metrodeal coupons and discount cards.
When this was posted on the Metrodeal page, I immediately bought tons of coupons because I know I will be able to consume all of them soon. This coupon allows me to pay a small amount instead of the original one which is at Php 1200 excluding the shipping fee.
Shipping it costs me Php 250 per photobook, not bad considering its original pricing. So when I started receiving my photobooks, I definitely didn't stop and had been sending and receiving my orders for the past month.
Video credits: Jean Beltran-Figues via bitLanders.com
How to Make a Photobook
With the help of Photobook Philippines, I will show you how to make one. Today, I am going to create our Coron Photobook so it is a perfect example for you to learn from.
This is very easy and self explanatory however, I will try to show you how I do it from my own perspective using their own software.
Step 1. Download and Install Software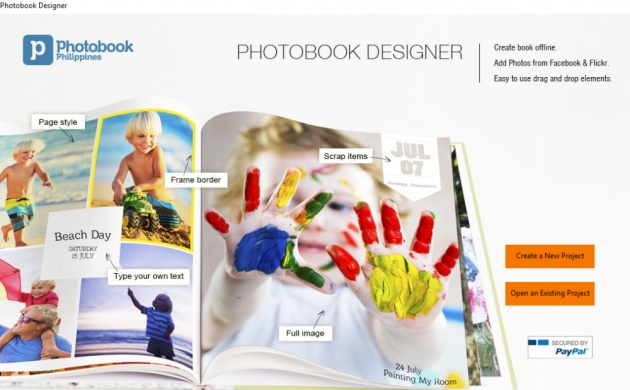 Image credits: screengrab from www.photobookphilippines.com
What's good about Photobook Philippines is that it has its own software which the clients can use to layout their photos and have a preview of how your photobook would look like.
The software is referred as Photobook Designer and it has the following advantages:
- Full range of backgrounds, personalization options, page layouts, embellishments
- Compatible with Software Readybooks
- Design a book without the Internet
- 1-20 pictures per page (up to 5000 pictures)
- Suitable for large pictures (>5MB / 300DPI)
Information reference: www.photobookphilippines.com
Download and it from the link below:
Install it and open the software. Note that if you are not from the Philippines, you have to select your corresponding country, if not you won't be accepted for printing.
Step 2. Prepare your Photos for Import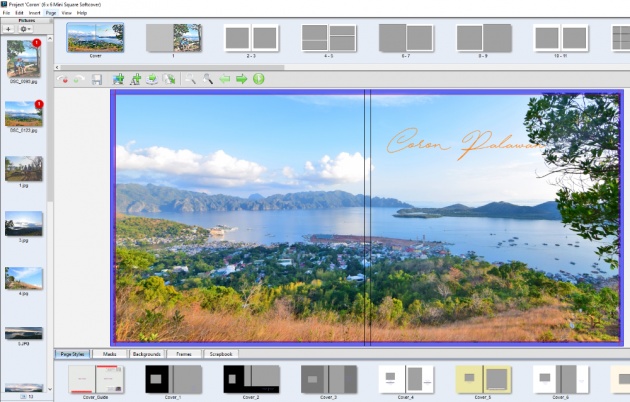 Image credits: screengrab from the photobook software
I usually prepare the photos I wanted to include in my photobook before proceeding to the software. This way, I can properly edit and make certain photo manipulation. Then I had to ensure that I mix portrait and landscape photos.
This is because I like the photos to also be fitting to the layout selected. And since the photobook designer software can accept at most 20 photos per page and up to 5000 pictures for the entire project, you can add more and more photos.
The software has the option to either add the photos individually or select an entire folder. I usually like adding the entire folder while I still can add individual photos later on. That is why it is better to make a folder with all the photos you want to add in the project.
Step 3. Layout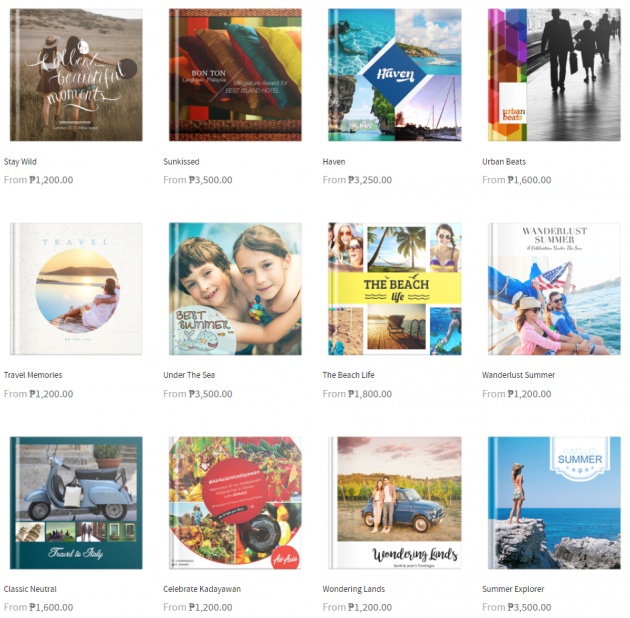 Image credits: screengrab from www.photobookphilippines.com
This is the exciting part wherein I have the ability to arrange the photos according to the layout chosen from the list as the software designer has a wide range of personalization options and page layouts.
Aside from that, there are online templates as well to choose from which lessens the effort in choosing from a list of layouts and all. And since the software is equipped with drag-and-drop functionality, the layout is easier than ever.
On the layout phase, one can opt to also add other items into the layout such as background images, masks, scrapbook items and frames.
Step 4. Send for Printing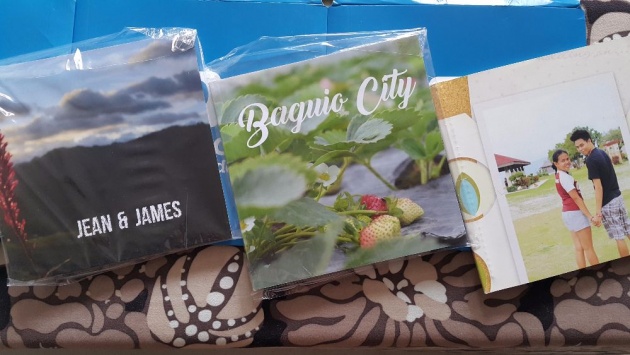 Image credits: Jean Beltran-Figues via bitLanders.com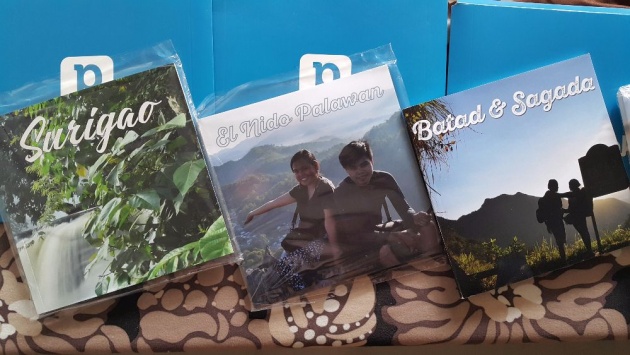 Image credits: Jean Beltran-Figues via bitLanders.com
Review and have all the items finalized, photos and once done, the photobook can then be sent for printing. This includes opening up a browser page and login to your photobook account for the payment of course.
This is also the step where one has to enter the discount code. Once done, it will give the option to either upload or send the layout via a USB drive. Uploading the file is the easiest option for me. This takes a while because it uploads every single item that you have added into the photobook.
By the way, on this step, the option to change your paper selection. I usually don't change it but there was a time when I changed the paper quality for Php 30 on top of the delivery charges and I didn't regret the changes.
Step 5. Wait for Delivery
Finally, the delivery! This only takes a few days, based on my previous experiences, the delivery runs from 3-7 business days. The delivery is handled by DHL courier which is really good in terms of online status and mobile text message communication. They send me email messages reminding about the status of the shipment as well as the reference number or tracking number.
A photobook for our Batad Sagada travel. Video credits: Jean Beltran-Figues via bitLanders.com
That's it. Lastly, the first 3 bitLanders user who will comment on this blog will receive the free discount codes so they can create their own photobook too! Best of luck!
©Jean Beltran-Figues