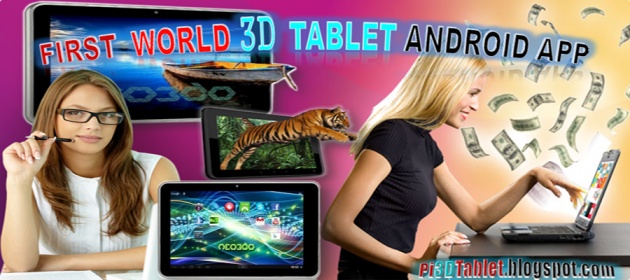 PI 3D Tablet is now on sale!
By registering for free you become our registered members portals to all members of the PI and get preferential option to purchase our brand new product PI3DTAB a component of the right to sell them, it means that you can instantly become a distributor of this product. If anyone in the world through your link 3DTAB orders, you get 10% commission on sales, which is 40 USD from each 3DTAB.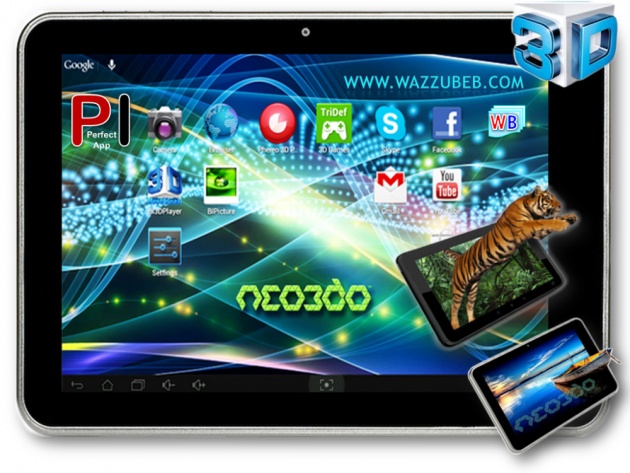 Good to know
Features
- Streaming 3D Videos from Youtube
- Easy to use 2D to 3D real time conversion!
- 8″ High Resolution 1280 x 800
- 5 Point Touch Screen with Naked Eye 3D
- Fast Wi-Fi with bluetooth and more!
- Android Operating System (Ice Cream Sandwich)
- 1GB RAM – 8G starting memory extendable with Micro SD
- Dual Camera (Front:0.3 Mega, Rear:2.0 Mega)
- One year warranty and 30 Day Money back guarantee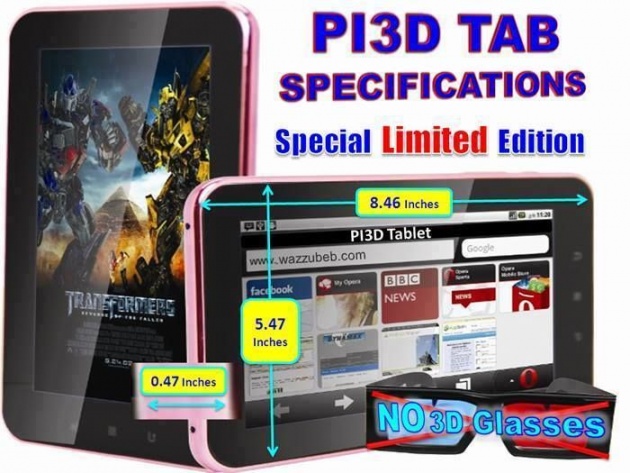 Description
Be one of the first to have a Glasses-Free 3D Tablet. Easy to use in 2D and 3D, Wifi, Games, learning and more!
NEO3DO Tablet is powerful and dynamic. It uses an 8″ 3D display touch screen (5 point touch), an AML8726-M3 Cortex A9, Mali400 GPU, 0.3 Megapixel front-facing camera, 1GB Ram, micro SD(HC) Slot, USB 2.0, HDMI output, Gravity acceleration sensor, Wi-Fi, Microphone and USB OTG.
It supports all popular 2D and 3D video formats, photo formats and audio formats.
The NEO3DO is an easy to use and professional tablet. Free Access to more than 500,000 apps right out of the box!