Revolve Camera Dolly Pro Kit Review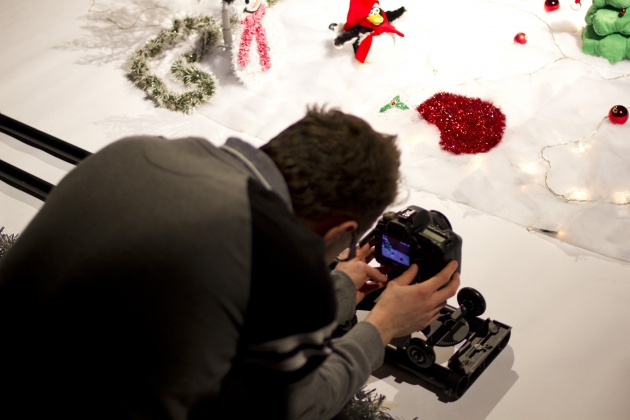 Recently I used the Revolve Camera Dolly Pro Kit (www.revolvecamera.com) on a little Christmas test video as seen below
One Minute at Christmas
My overall opinion of the dolly was that is was very cleverly made, that along with some waste pipes I brought and two tripods, ended up becoming a fully fledged track / slider. The fact the wheels are adjustable in angles makes curved shots very easy and opens up so many camera position possibilities. The dolly is made of strong stuff, with us using a 5D Mark II and a variety of lens on it and it never gave way. Another option the dolly allows you to use it adding either lighting and / or a monitor to the dolly via magic arms, see picture below. The downside of having the Swit on one side is that the whole piece gets a bit lop sided to move, but I adjusted and enjoyed seeing my shots bigger while I did them.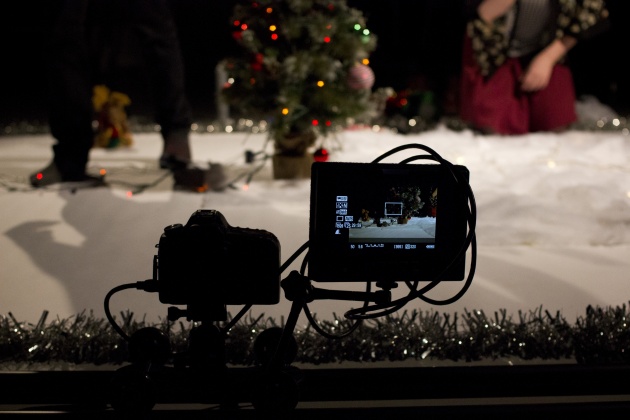 Dolly and Swit Monitor attached
Some of the shots we attempted required more complicated setups mostly due to shadows cast but we overcame them. We wanted to do a 360 degree shot around a Christmas tree and below is a still of how we managed it and kept the dolly at the same speed and equal, the actual shot is seen at the start of the video.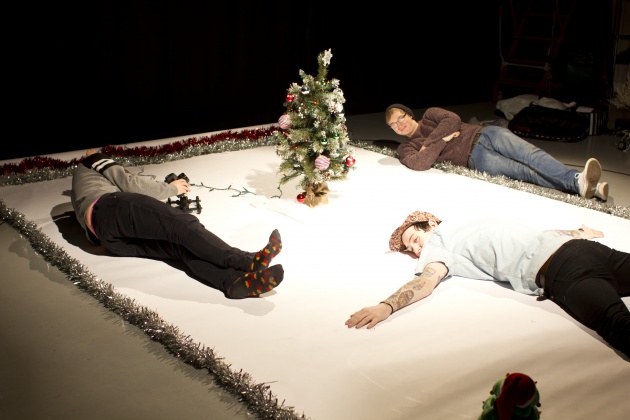 Some of the crew and I keeping low for the 360 degree tree shot
Overall I really enjoyed the dolly I would recommend it to anyone as now I feel my camera equipment is allowing me to be more creative and free with the shots I desire to get.
Hope everyone has a fantastic christmas, enjoys the festive mood of the short and thanks to my students who worked on this production.
Thanks,
Tom :)