Rusty Kanokogi is an inspiration for people all over the world. Even though she passed away on November 21st 2009 at the age of 74, she is still fresh in my memory. In 1992, I moved to NYC. I have practiced and competed in Judo every week since my arrival. I crossed path with Rusty on many occasions when she was a referee or tournament director at local competitions. I visited her dojo, and in one occasion, also her home. Rusty was and remains one of the most charismatic people I have ever met.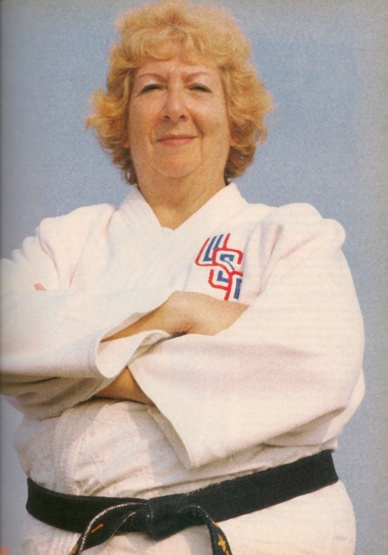 This week, Sensei and referees Mel Applebaum and George Pasiuk shared with our local community a video of Rusty. It was an immense pleasure to see her and hear her voice again. Please see the video below:
I highly suggest you visit Rusty Konokogi's Wikipedia page to learn about her life and how she became such an important figure for women's rights on and off the Judo mat.
For the past 4 years, every Spring, my company, formerly Film Annex and now bitLanders, sponsored the NY Open Judo held at the NYAC. In 2014, we experimented the introduction of one team exhibition match between the US Women's Judo Team and a Japanese Representative Team from Tokai University. For 2015, we are planning a full team competition with 4 Women's national teams. Rusty inspired this. I thank her for what she has done for Judo, and for the life of million of women who can freely practice this great Olympic sport.

This Saturday at the NYAC, we will hold the Saturday Morning Program and will teach Judo to 4 separate classes of girls and boys. One of the coaches attending the session will be Olympic Champion Kayla Harrison. It is not a coincidence that Kayla Harrison will be playing Rusty Kanokogi in the film Don't call me Sir! directed by Bo Svenson.
The #Judo #Bitcoin #Rewards are live on BitLanders Judo Rewards Page, building a community of 500,000 users and 180 million friends and fans to support the Olympic Sport of Judo! Check it out and spread the News!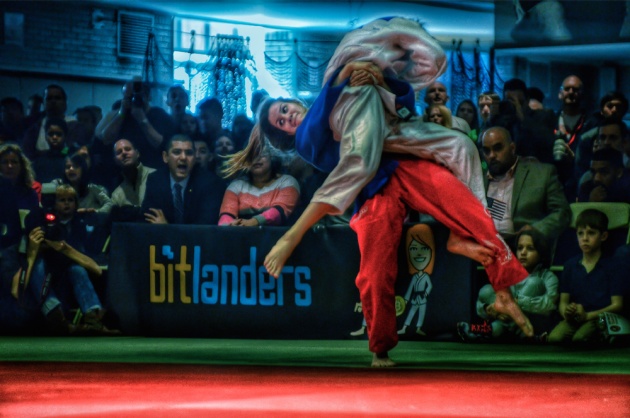 picture by Bauzen
Thanks for reading.
Francesco Rulli