Vuk Jeremic yesterday assumed the role of President of the United Nations General Assembly having been elected a few months earlier and leaving his post as Serbia's Foreign Minister for the new global stage. Although a year term, the post is not entirely ceremonial. It will have significant impact on current debates as Syria. See our Report: "Will Serbia Foreign Minister's Election as UN General Assembly President Deliver Change". The previous UNGA President Qatar'a Nassir Abdulaziz Al-Nasser was largely aligned with the western democracies and the Arab League – having initiated several debates to prompt action on Syria. The new UNGA President Jeremic is seen as more closely aligned with Moscow and other more anti-western regimes including Chavez's Venezuela and Mugabe's Zimbabwe. My sources are already telling me that Moscow is testing the UN terrain to push Vuk Jeremic as the next UN Secretary General, with the UNGA Presidency as platform for visibility and experience in multilateralism.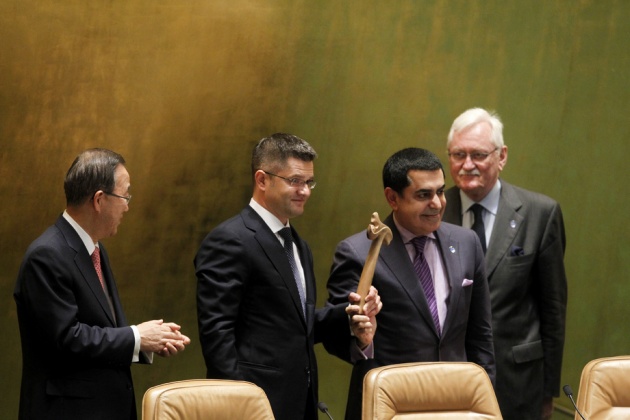 UN Photo: "Nassir Abdulaziz Al-Nasser (second from right), President of the 66th session of the General Assembly, closes the final meeting of the session and hands over the gavel to Vuk Jeremić, President of the 67th session of the General Assembly. Also present are Secretary-General Ban Ki-moon (left) and Jean-Jacques Graisse, Acting Head of the Department of General Assembly and Conference Management."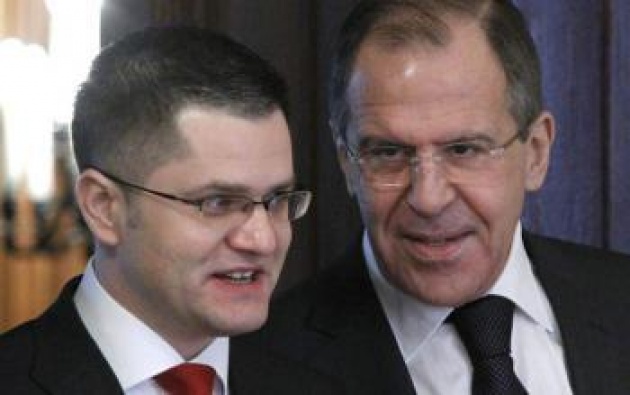 Above Photo Vuk Jeremic with my old colleague at UN and current Russian Foreign Minister Sergei Lavrov during runnup to election as UNGA President - courtesy International Radio Serbia.
Ambassador Muhamed Sacirbey - FOLLOW mo @MuhamedSacirbey

Facebook-Become a Fan at "Diplomatically Incorrect"







Twitter – Follow us @DiplomaticallyX







For many further current news event articles related to the United Nations, see our popular video blogs at United Nations WebTV