Mindset is a fixed mental disposition that predetermines a person's responses to situations. It is a fixed state of mind. Goals and dreams are some of the things that we must set on mind. Mind setting is of deep reasons. It is important and significant for us to accomplish great things in life.
There are four categories of dreams :
Immediate dreams (1st 6 months)
Short-term dreams (1st year)
Medium-term dreams ( 1st 3 years)
Long-term dreams (after several years)
As for me, I have already accomplished my goals when it comes to the first three categories of dreams. For the past eight years of my life working as a full time employee, many goals of mine that were set were also reached. I just find it a little funny now that at this age, I have just started to take the first steps towards my long term dreams.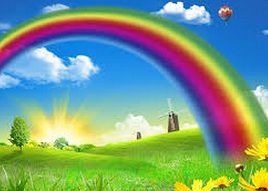 How about you? Have you set your mind on your goals and dreams? It is always good to remember the things that keep us motivated and give pleasure to our minds and hearts. We may have bad decisions in the past part of our lives, let us just consider those things as our excellent teacher, as reasons to rise and shine again.
" If you take responsibility for yourself, you will hunger to accomplish your dreams." - Les Brown