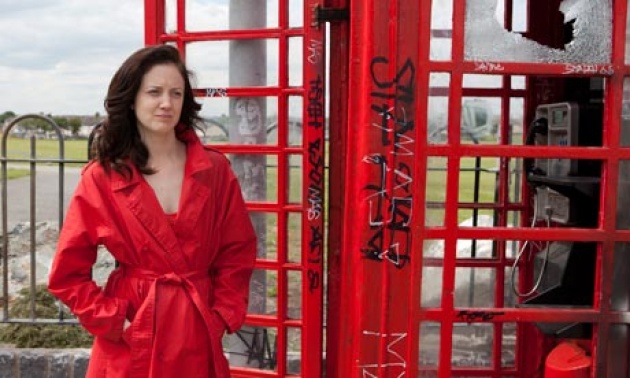 Putting together award winning documentary director James Marsh (Man on Wire, Project Nim) with ITN's political editor Tom Bradby writing the screenplay, Shadow Dancer delivers a nail-biting thriller as it revisits the troubles in Ireland.
Andrea Riseborough (Brighton Rock, W.E) excels as Colette, a single mum caught up with her hardline IRA family in 1990s Belfast. Her troubles start when she is caught planting a bomb on a London tube, and is given an ultimatum by MI5 agent Mac (Clive Owen) to become an informer or go to prison for 20 years and be separated from her son.
She accepts and returns home where her brothers are planning an attack on a policeman. She must phone Mac whenever she has new information, but constantly risks being found out and killed. The effect is chilling as we see her squirm helplessly between a rock and a hard place.
It puts the viewer in Colette's shoes, on the edges of IRA action, so we are never quite sure where we are or what's coming next.
The writing, her acting, and the beautiful cinematography will make you fall in love with Shadow Dancer.