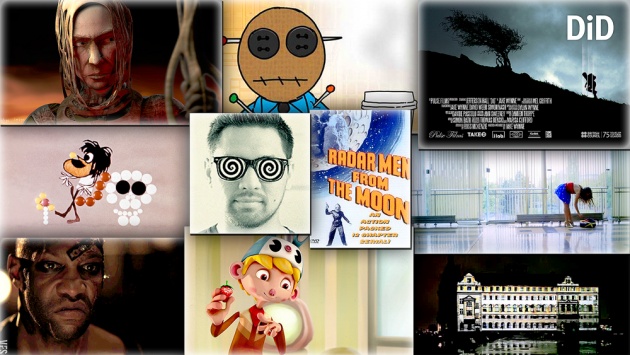 Hi everyone,
Starting this week, all your blogs and film profiles will have an "About the Author" section at the bottom, displaying your bio. What's even better is that we enabled a new system that places your Twitter follow button at the end of this section. All you have to do is to be logged in to your Film Annex account and visit http://www.filmannex.com/auth2/socialreg2/. On this page, make sure that you connect your Twitter to your Film Annex account. Now visit your profile page, and you'll see that the follow button is right there in your bio as well as in your "About the Author" section below your films and blogs. Having this widget will help you get more followers when people visit your blogs and films!
Now back to this week's content. Our featured filmmaker is the newcomer Ken Turner, who has an impressive resume with several awarded animated short films. When he's not working for animation studios, he publishes humor books and pays homage to his favorite film director Tim Burton by creating short films. He came to us with The World of Snowboy and Crow, a mini comic turned animated web series about the misadventures of a boy made out of snow and his crow friend. You will definitely see Burton's influence on the characters and enjoy the first episode of the series. While you wait to see what's next, take a look at Turner's blog posts with great posters and pages from the initial comic.
Now from one snow boy to moon men... We continue our tour of serials with Radar Men from the Moon, a 12-chapter story introducing Commando Cody as the hero, fighting against the evil Retik, with the help of his sidekick Joan. From the Moon to the Earth, you'll have your dose of science-fiction with rocket-ships, ray-guns and spatial uniforms.