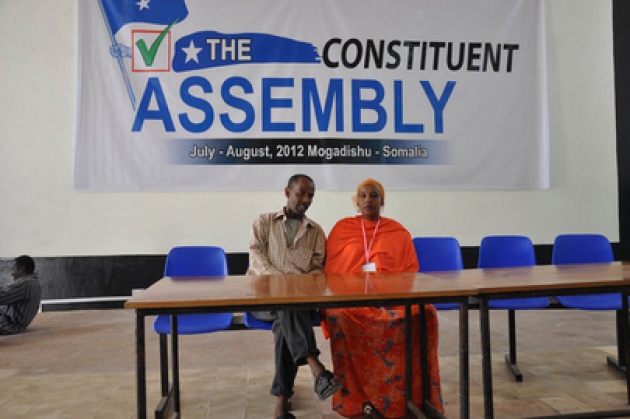 "Today is a day of celebration. The adoption of the Provisional Constitution is an historic achievement as it completes one of the most important milestones towards ending the current transitional period and ushering in a new political future," according to the Secretary-General's Special Representative and head of the UN Political Office for Somalia (UNPOS), Augustine Mahiga.
The adoption of a new Provisional Constitution was adopted despite a suicide bomb attack upon the proceedings, something reminds of over two decades of conflict, chaos and famine. The Constitution was a key part of the process – it will provide a legal framework governing the workings of the new Somali Federal Institutions after 20 August. According to UNPOS, jubilant applause broke out at the National Constituent Assembly's (NCA) meeting in the capital, Mogadishu, today, when the text for the document was approved by 621 delegates, with 13 votes against and 11 abstentions. The NCA, made up in total of 825 delegates drawn from all Somali clans, had spent the past eight days of deliberations.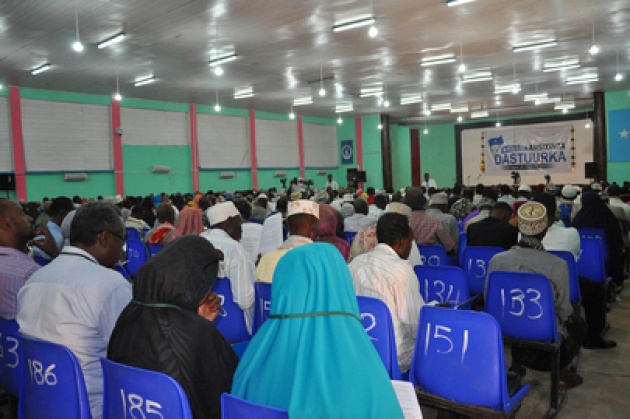 Somali Comedian Murdered:
Another dark reminder of the old Somalia was this week's murder of a well-known Somali comedian and media worker Abdi Malaq Jeylani, also known as "Marshale." He was reportedly shot to death in front of his house in the capital, Mogadishu. While the Al Shabaab presumably have been driven out of the capital, the insecurity is still evident. See Film for Blog: "War Without End Somalia".
Constitution Critical for Security & Sovereignty:
Nonetheless, the Constitutional framework for the future of Somalia is a critical condition for further economic development, and addressing both internal and external challenges to Somalia's sovereignty/security. According to UN News Centre: Since the Al Shabaab withdrawal from the capital in August last year, the frontlines have been pushed back to the city's surrounding area. However, the use of roadside bombs, grenades and suicide bombers still takes place. In addition, Government forces have been on an offensive against the Al Shabaab, which still controls parts of Somalia, primarily in its south-central regions. Read our Blog for Film from February 2012 – "Somalia; More Foreign Troops".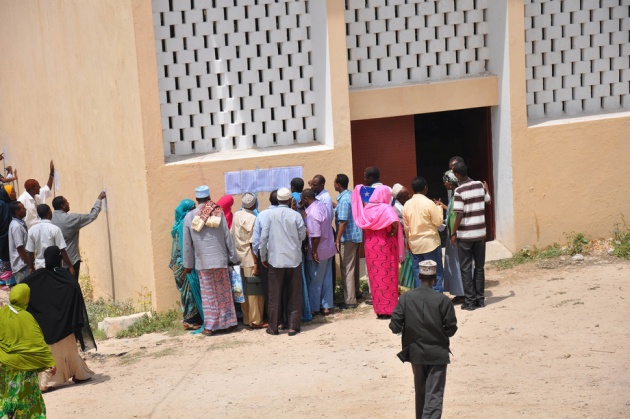 Free & Fair Elections:
Nonetheless, the Constitutional/institutional framework remains the top priority: "The Constitution must now be implemented to become a living reality. For that to happen, the final steps to ending the transition must be taken including selecting a representative Parliament, and electing a Speaker, the President, and appointing an executive government," according to Mr. Mahiga. He said he looked forward to the emergence of the Parliament, but warned of "disturbing reports" of bribery and intimidation to secure seats in the new body. "We should not allow Parliamentary seats to become commodities for sale or items for auction to the highest bidders at a time when we are seeking to reclaim the true stature of a dignified and respected Somali nation." Also Read: "Will Women be in Somalia's Vision of Future".
Ambassador Muhamed Sacirbey - FOLLOW mo @MuhamedSacirbey

Facebook-Become a Fan at "Diplomatically Incorrect"







Twitter – Follow us @DiplomaticallyX







See more at our Popular Video Blogs & Current News Event Articles – www.diplomaticallyincorrect.org